Since Disney properties have opened, we've been wearing face masks in Disney World and Disneyland.
Although guests and Cast Members are all required to wear masks whenever they're in the Disney Parks, there's an entire line of Character Face Masks that are WAY too cute too pass up! And, while we were in Downtown Disney today, we spotted a bunch of new options that will add a bit of magic to your Disney outfits.
When we entered the Downtown Disney, the line to enter the World of Disney was HUGE! Since social distancing measures are in place, the line seemed a lot longer than it actually was, though. We saw the queue stretch all the way past the store's building, wrap around the planters by the shuttle station, and reach the ticket booths.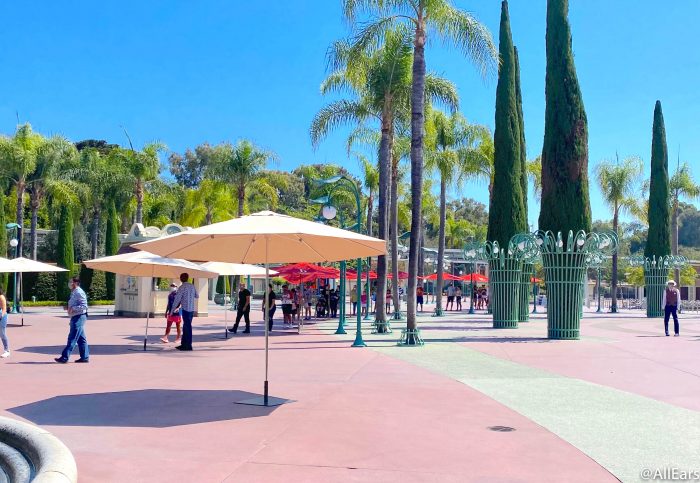 While you can still enter the World of Disney by the Starbucks, the socially distanced line took us about 25 minutes to get through before we entered the store. But, it was totally worth it when we saw how many new face masks were inside!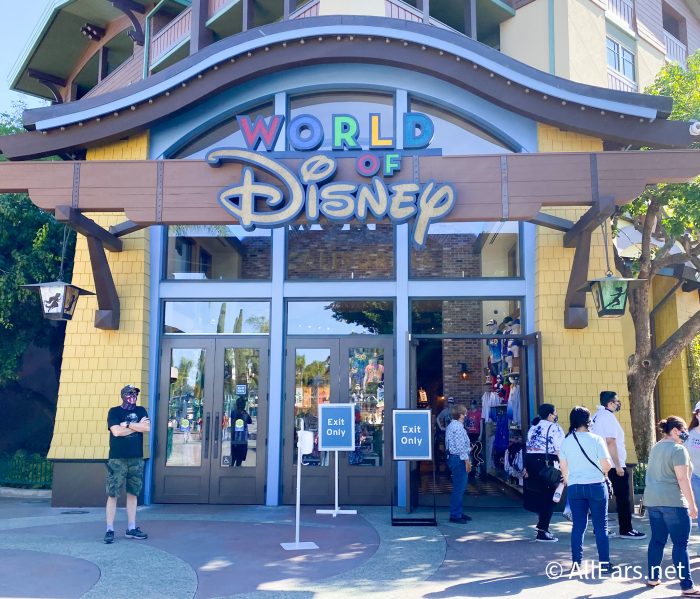 Although we've already seen the Mickey and Minnie Face Masks, now you can add Donald Duck to your collection (maybe you can try to do his iconic voice when you're wearing it)!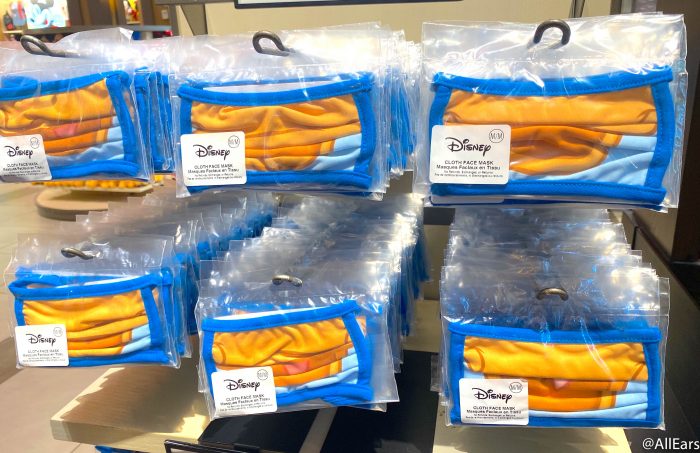 While we're loving the new Rainbow Minnie Ears, the Tie-Dye Rainbow Face Mask is a colorful accessory that could brighten up any outfit.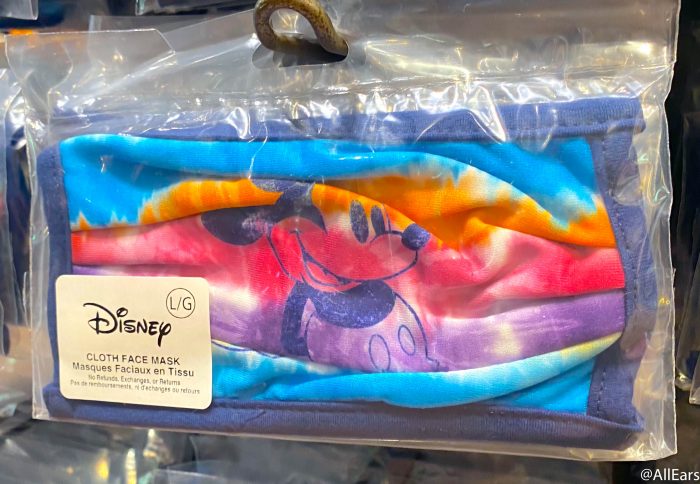 Although we might have to wait to ride all our favorite attractions in Disneyland again, you can still rep some of the best theme park rides around with the line of attraction masks! You can celebrate spooky season early with the Haunted Mansion Face Mask…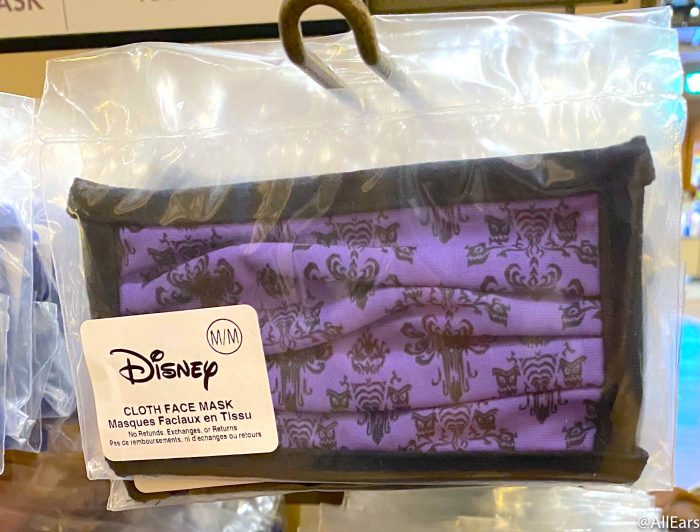 …greet all your friends wearing the it's a small world Face Mask…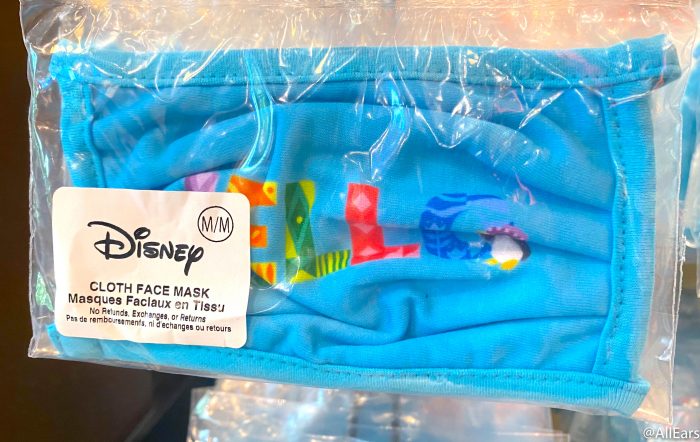 …sing some Disney songs at the top of your lungs in the Enchanted Tiki Room Face Mask…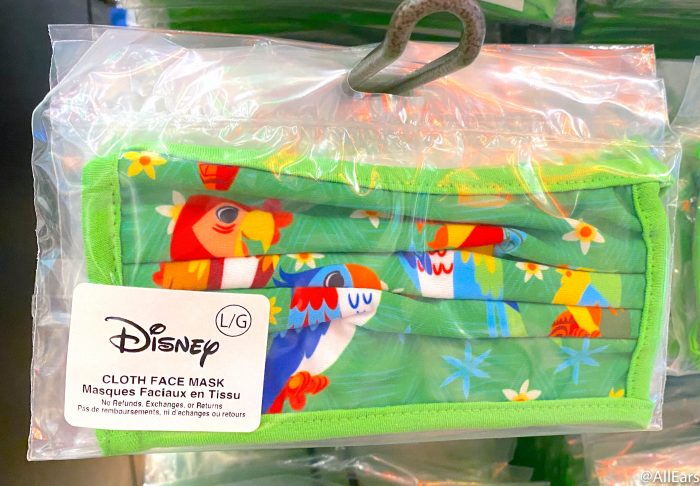 …and blast off into space wearing the Space Mountain Face Mask!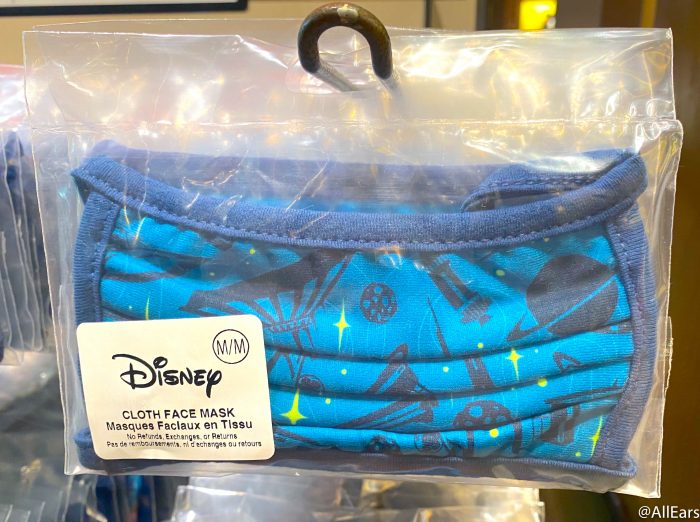 You can also look like an Arendelle royal wearing the Frozen 2 Face Mask with Anna and Elsa looking as lovely as ever on the print!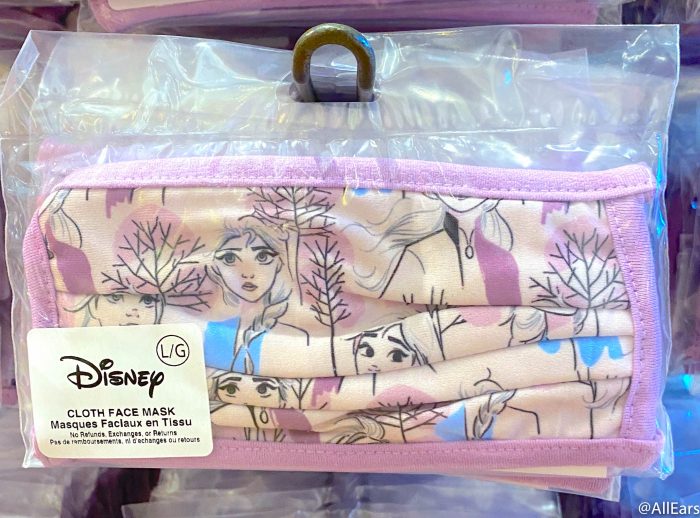 It's important to note that the Disney Character Face Masks run pretty small, so you'll want to size up when you're grabbing a mask! While they might fit snugly, the new masks are a pretty fashionable way to walk around Downtown Disney.
What is your favorite Disney mask to wear out and about? Let us know in the comments below!