If social distancing has proven anything, it's that Disney fans will go to great lengths to get their daily dose of the parks. Disneyland and Walt Disney World are both temporarily closed, but that's not stopping some folks from riding their favorite attractions.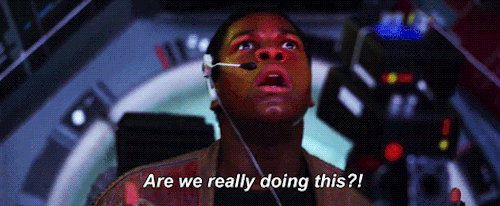 On video-sharing sites like YouTube and TikTok, you can find virtual ride-throughs of Disney attractions that fans have taken to Imagineering in their own houses.
We've picked
four attractions that you could easily recreate

in your own home while you can't get to the parks.
The Haunted Mansion
Checking in on the 999 happy haunts is a must-do for a lot of families when they visit Disney Parks, but how do you recreate the ghoulishly complex effects of the Haunted Mansion at home?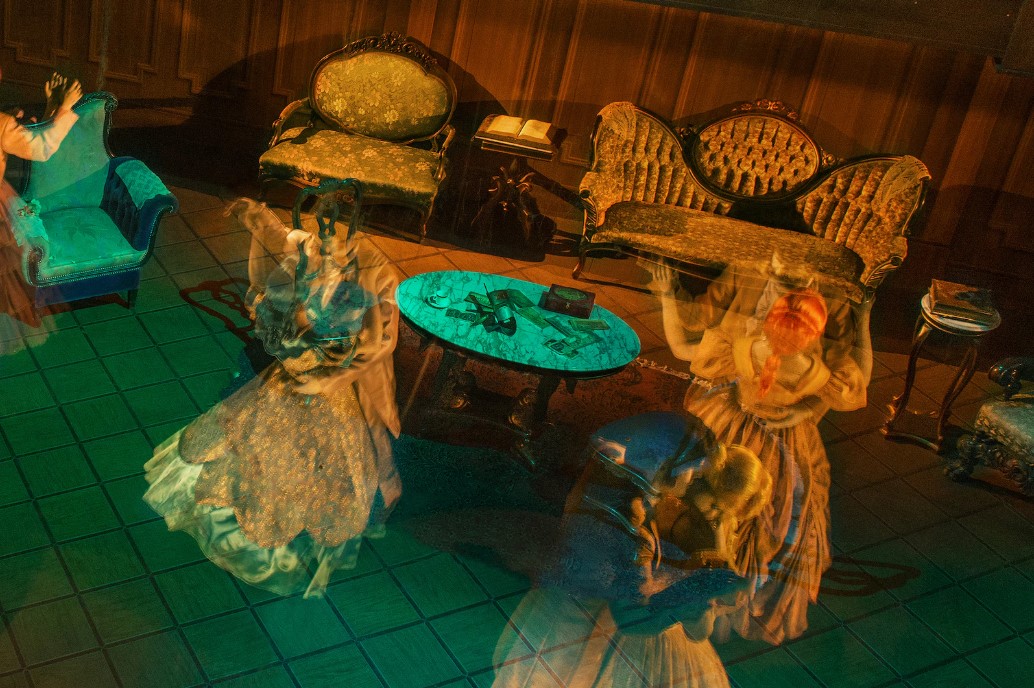 There's finally a reason to pull out those Halloween decorations before October. You can place tombstones and cobwebs throughout your home to recreate some of the attraction's sets, and then bring the whole thing together by using flickering lights or a black light. (Don't have either of these? Have your kids stand around flicking flashlights off and on.)
What about your Doom Buggy? A black rolling chair can easily serve as your chariot, but mind that it won't come with its own safety bar. And no promises about hitchhiking ghosts.
Splash Mountain
If you're in a need of a trip to your Laughing Place, re-recreating Splash Mountain in your home doesn't actually require you to build a whole mountain.
Plush animals can be set up to fill in for Br'er Rabbit and the other critters that live around Chickapin Hill, while a stereo system can play the iconic track from the ride. How are you going to take a 50-foot plunge into the briar patch, though? You could use a sled and rocket down your stairs, but that's pretty dangerous… .
Buzz Lightyear's Space Ranger Spin/Astro Blasters
The evil Emperor Zurg doesn't rest on his plan to conquer the galaxy, and that means we shouldn't stop blasting targets to get the high score. Buzz Lightyear's Space Ranger Spin (or Astro Blasters as it's known on the west coast) can be easy enough to re-create at home with some paper targets and a toy blaster or two.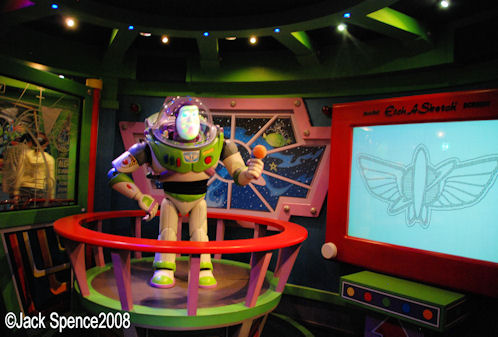 You can place the targets on "aliens" (get your plush figures out again) and roll around on a chair to blast them all. If you're worried about potential collateral damage to your belongings in the fight against Zurg, you can use a laser pointer (or some of those empty toilet paper rolls) to "hit" the targets instead.
At the end of your ride, you can tally up your points and find out who in your house has what it takes to make it all the way to Galactic Hero.
Pirates of the Caribbean
Pirates of the Caribbean is mostly a slow-moving boat ride with the wildest crew that ever sacked the Spanish Main, so it's pretty easy to DIY this attraction in your own home.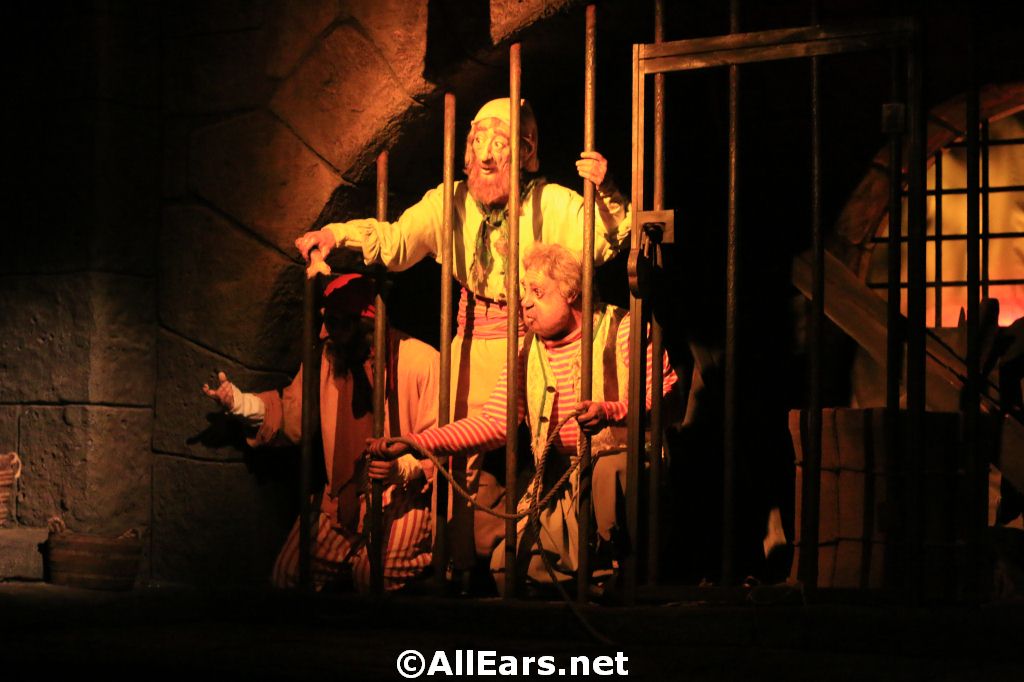 For your "boat", you'll need a cart or sled that be easily pulled. If you have kiddos, you can probably find toy swords and costumes lying around that will turn you into one of the devils, black sheep, or really bad eggs.
Start playing "Yo Ho (A Pirate's Life For Me)", and sail through your house checking out stuffed animals for auction and construction paper fires burning in the windows.
What Disney attraction would you want to re-create in your home? Let us know down in the comments!
Join the AllEars.net Newsletter to stay on top of ALL the breaking Disney News! You'll also get access to AllEars tips, reviews, trivia, and MORE! Click here to Subscribe!