Leave it to Disney to come up with some of the most inspiring stories ever told. Whether it's animated or live-action, classic or brand new, these films have resonated with audiences of all ages.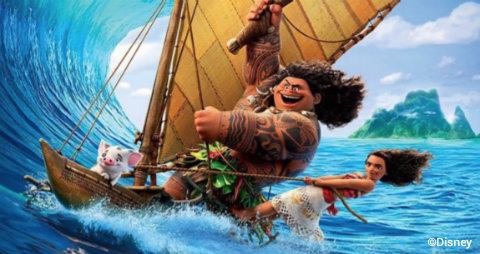 Today, we're sharing ten inspirational Disney movies that we truly need in our lives right now.
These films have given us the courage to
follow our dreams, stand up to our enemies, and 'dig a little deeper' to discover our true selves

.
Mulan
Not only does this animated movie have some of the most inspiring songs in the Disney collection, but the message of the film is so endearing. And with the live-action remake also available on Disney+, we can all become re-inspired by Mulan's story of heroism and bravery.
If you need some inspiration to tackle that at-home workout, just play a little bit of "I'll Make a Man Out of You". But Mulan goes deeper, inspiring us all to be brave in uncertain and challenging times. As Mulan's father says, "The flower that blooms in adversity is the most rare and beautiful of all." We think the message of new live-action remake of Mulan, resonates more with audiences now than ever before!
Ratatouille
Looking to master your chef skills while stuck at home these days? Get inspired by Ratatouille! This beloved Pixar film, with its own attraction, Remy's Ratatouille Adventure, now open in Disney World's EPCOT, tells the story of a talented rat named Remy as he pursues his dream of being a chef!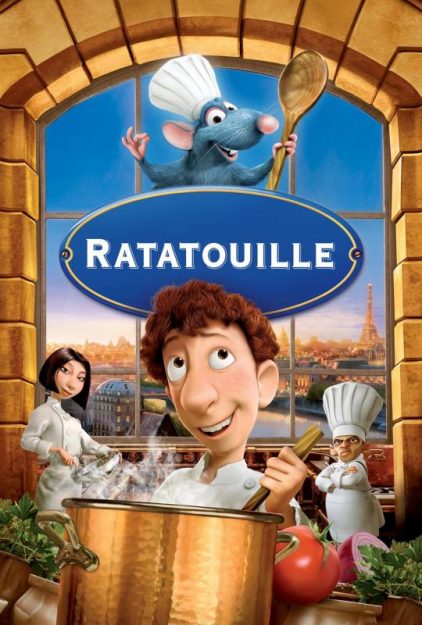 What's that, you say? Rats can't cook? Says WHO!? This uplifting story will inspire you to stop doubting yourself and your creativity! If a rat can be a master chef, so can you!
The Princess and the Frog
Speaking of hard work, nothing is quite as inspiring as seeing a Disney princess movie start with the main heroine already working hard toward her goals! Tiana sure knows how to hustle as she saves money to pursue her dreams of owning her own restaurant in New Orleans. Matters take a turn for the worst and she is transformed into a frog. Tiana then embarks on a journey through the bayou where she learns to "dig a little deeper" inside herself to realize that while hard work is important, so is love and family.
The movie is so beloved, the Magic Kingdom's Splash Mountain is getting rethemed and will open as Tiana's Bayou Adventure in 2024!
Hercules
There are few Disney songs as inspiring and moving as "Go the Distance". Hercules wasn't even aware of the power he possessed when he began singing this song, but by the end he has all the motivation he needs to become the hero he was born to be! And even once Hercules gains his physical strength, he realizes it will take much more than that to be a true hero.
Moana
One of the newer Disney animated films on our list, Moana tells the story of a young girl dreaming of life off her safe island and out in the open sea. It's all about listening to that voice inside of all of us and persevering, no matter what. Her stirring song "How Far I'll Go" sees growth throughout the film as Moana comes to learn more about her calling in life. Also, who else here wanted to LEAP to their feet and cheer the first time we heard her cry, "I am Moana!" Cue tears.
Newsies
This 90's film-turned-hit Broadway musical is loosely based around the Newsboys' Strike of 1899. The story centers around a young newsboy named Jack who, with the other "newsies" in New York City, go on strike against Joseph Pulitzer and the price increases on the newspapers they buy from him to then sell for profit.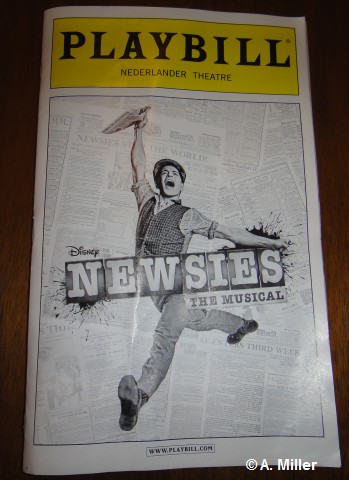 While the film itself was considered a flop, it has maintained a passionate following, and brought in more fans in when its musical adaptation opened on Broadway. The film is full of inspiring songs (give either the film's soundtrack or the Broadway cast album a listen-through, and you'll see what we mean!)
Remember the Titans
We could honestly recommend ALL of Disney's sports films if you're looking for something truly inspirational, but we're going to give a special shoutout to Remember the Titans. This film, inspired by a true story, is a classic for so many reasons. The film beautifully tackles the sensitive conversations around race in 1970's Virginia as an African-American head coach attempts to integrate a high school football team. There are several poignant moments in the film that inspire us all to come together with a sense of unity, not the least of which is a stirring speech made by Denzel Washington at the Gettysburg cemetery.

Miracle
Miracle tells the story of the 1980 Olympics Men's Ice Hockey Team as they rose through the ranks to ultimately win the gold medal against the favored Soviet Union team. The US-Soviet gold medal match in 1980 is considered to this day one of the greatest sports upsets of all time. This is truly the ultimate underdog story to beat all other underdog stories.
Eight Below
Any film that features dogs is inspirational in our minds. But Eight Below is particularly moving as the ultimate survivor story. The film is loosely based around an expedition to Antarctica 1958 in which a team of sled dogs were abandoned as the expedition team escapes worsening weather conditions. In Eight Below, the dogs endure a harrowing six months without human contact. Ultimately, the film is a striking reminder of the power of teamwork, perseverance, and the connection between humans and dogs.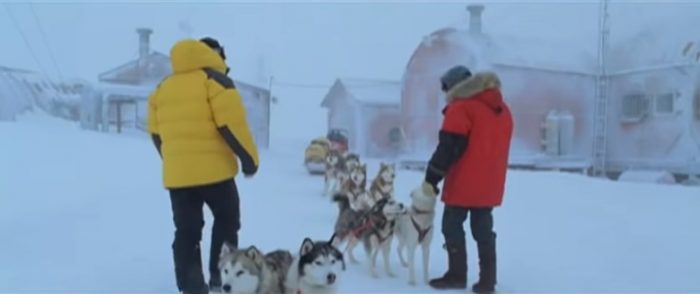 Saving Mr. Banks
If you're looking for the ultimate sentimental tribute to Walt Disney and the creation of Mary Poppins, look no further than Saving Mr. Banks. This 2013 film tells the story about Pamela "P.L." Travers, the inspiration and mind behind our favorite singing, magical, umbrella-wielding nanny. The film also features Tom Hanks as Walt Disney, as the story centers around the development of Mary Poppins and the childhood troubles that are revealed because of it.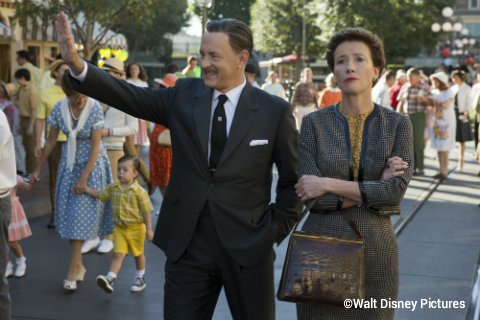 If you are looking for heartwarming inspiration, this film might be just what you need. With scenes filmed at Disneyland, it's a wonderful step back in time and one of the most prominent performances of Walt that we have to this day.
What is YOUR favorite inspirational Disney film? Let us know in the comments!
Get more Disney film, music, and television news at the links below!
Join the AllEars.net Newsletter to stay on top of ALL the breaking Disney News! You'll also get access to AllEars tips, reviews, trivia, and MORE! Click here to Subscribe!