Walt Disney World is full of not only great rides and thrills, but also great foods and restaurants. The trick to enjoying your Disney World dining, as with the rest of your trip, comes down to planning and budgeting.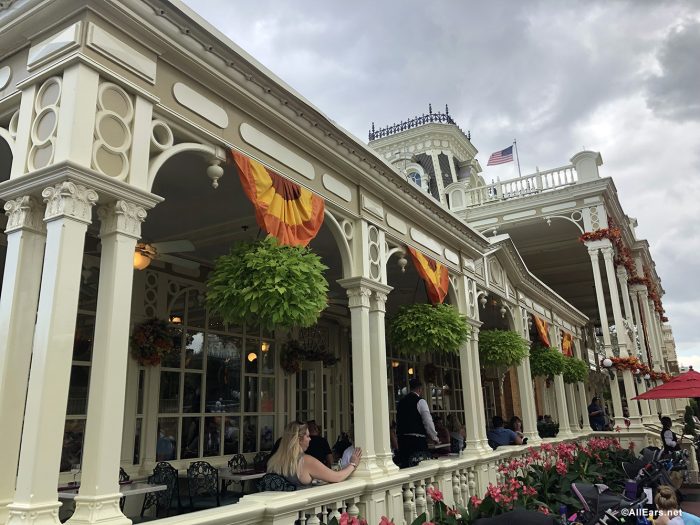 That's where the Disney Dining Plan, offered as an add-on for guests staying at Disney World resorts, can come in handy. You can pre-pay for meals and take some of the hassle out of the dining process.
Three Disney Dining Plan options include Table Service meal entitlements: the Basic DDP, the Disney Dining Plan Plus, and the Deluxe DDP. Click on each to read up on what they include. 
But with lots of restaurant and table service meal types to try, ranging from sit-down table service to buffets and beyond, it can sometimes be hard to decide what's worth choosing in order to maximize your Disney Dining Plan.
We're comparing and contrasting traditional sit-down meals and buffets at Walt Disney World to determine which option is a better value on the Disney Dining Plan.
Buffets
Buffet Benefits
Buffets at Walt Disney World offer several key benefits for diners on Disney Dining Plan. First, since you get to self-select from a buffet that's loaded with variety and options, you have opportunities to sample different kinds of foods. You can sample multiple cuisines (or stick to the kids' buffet — we don't judge) and get the full experience. You can splurge on desserts or stick to savory bites — whatever you prefer. And you can do it all for just one DDP credit, meaning you can get your fill and possibly extend one large buffet meal to cover two mealtimes.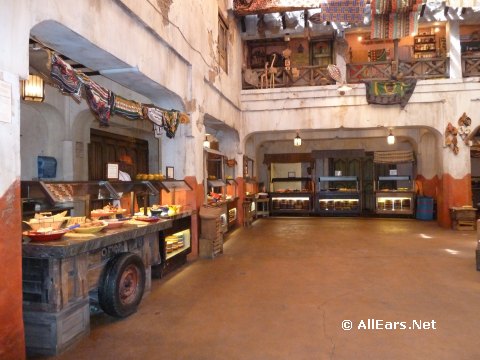 Another benefit at many buffet locations is being able to meet your favorite Disney characters, from Mickey and Donald to Ariel and Tigger. Many buffets such as Chef Mickey's and the Crystal Palace offer character greetings. Characters regularly tour the restaurant and visit you for one-on-one chats and photos.
Click here to read the
AllEars Ultimate Guide to character dining in 2020

!

If you or your family like character meet and greets, this could be a great way to meet them without spending extra time going to their other locations in the parks and waiting in line. This can be really helpful if you're trying to maximize your time in the parks, too — it's like getting 2-for-1 with your DDP credit: a meal and a character experience!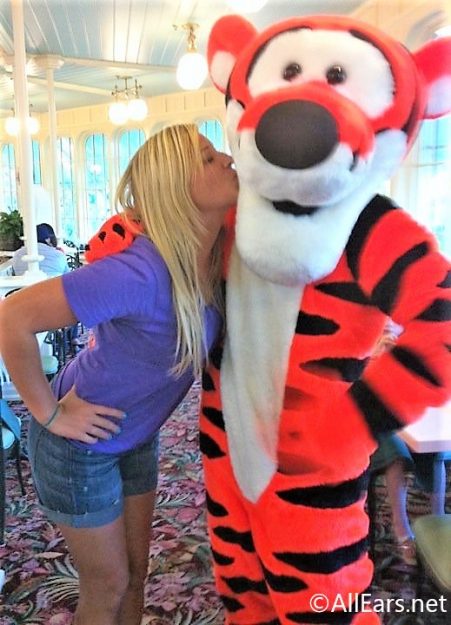 Buffet Drawbacks
That said, buffets also present their own challenges. One key issue is the matter of noise: due to the character greetings and movement to and from the buffet, these restaurants tend to be louder, which might be annoying or disruptive to some diners.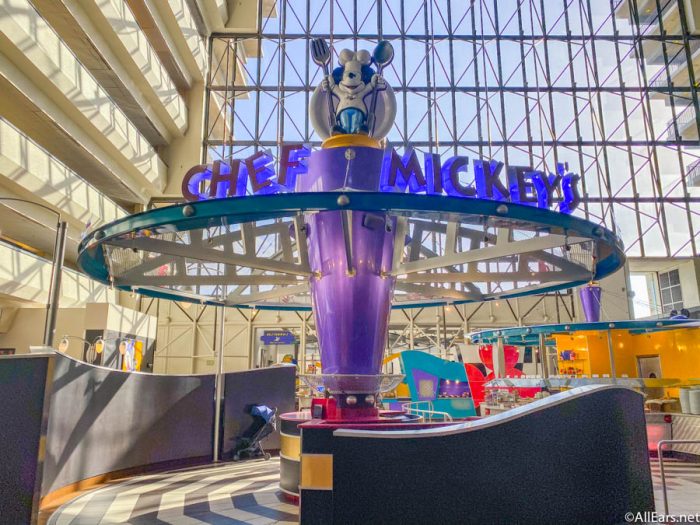 Food quality and cleanliness standards might also be of paramount importance to you. If this is the case, table service dining might be more your speed. This can be particularly important to people with food allergies and other dietary restrictions. (Do know, however, that if you want to dine at a buffet and have dietary restrictions or preferences, a chef can come out and walk you through the buffet to be sure you know your options.)
Sit-Down Table Service
Table Service Benefits
In contrast to buffet-style dining, sit-down restaurants let the food come to you, making your DDP credit seem a little more upscale than a buffet. One of the benefits in this scenario is that you know that the food was prepared specifically for you, and you can ask for more modifications to your order than you can at a buffet. In fact, if you have dietary restrictions, a chef will come out to speak to you about your options for table service, too.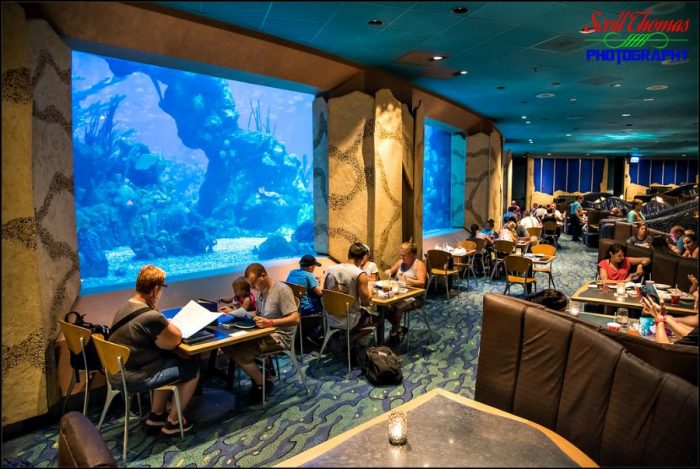 In addition, the lack of extra bustle for the buffet typically helps to make the overall atmosphere quieter, letting you and your dining companions enjoy a peaceful meal together without as many distractions.
Another benefit of table service dining while on Disney Dining Plan is that table service can help you get the most bang for your DDP buck. The one credit you spend on most table service meals qualifies for any entrée, so you can choose the most expensive option on the menu to get the highest value out of your credit from the DDP.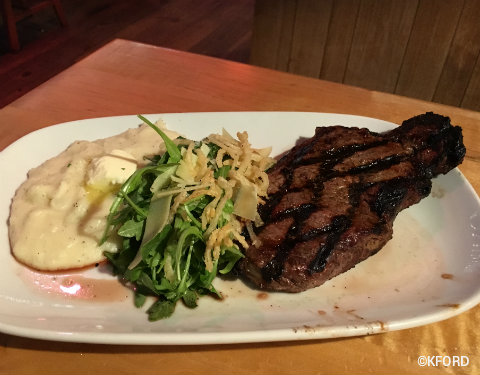 Table Service Drawbacks
Even so, sit-down meals can have their drawbacks, depending on your objectives. The one credit just accounts for one entrée, one beverage, and one dessert. If you want to try more entrees and desserts or an appetizer on the menu, you will need to pay the extra out of pocket.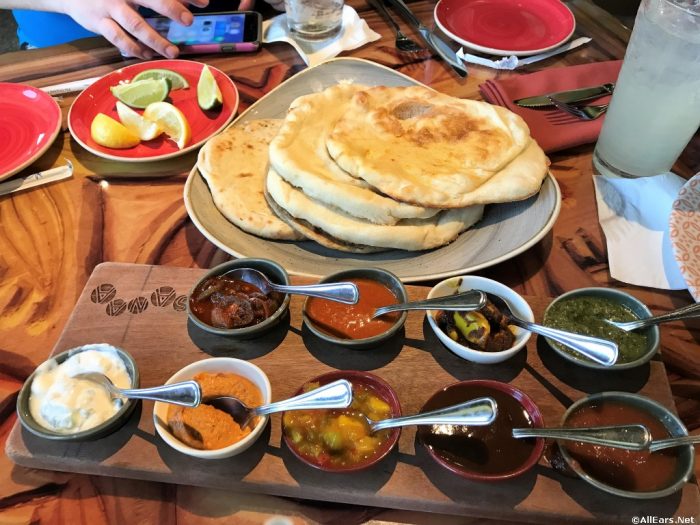 And unlike buffets, some expensive table service restaurants like Tiffins and Jaleo charge two credits per meal instead of just one (these are called Signature dining). Sit-down restaurants also lack Disney character greetings found at some buffets. So you'll have to meet your favorite characters someplace else.
The Winner: Buffet
Well, this depends on what you're looking for. If the value of Disney Dining Plan for you means filling up and stretching your credits to cover more mealtimes, buffets are your best bet. If you want to incorporate a character meet and greet experience, you're also going to have more options for this than a sit-down table service meal.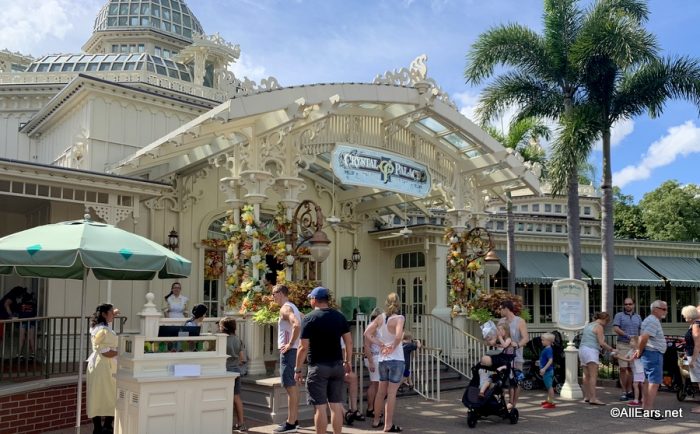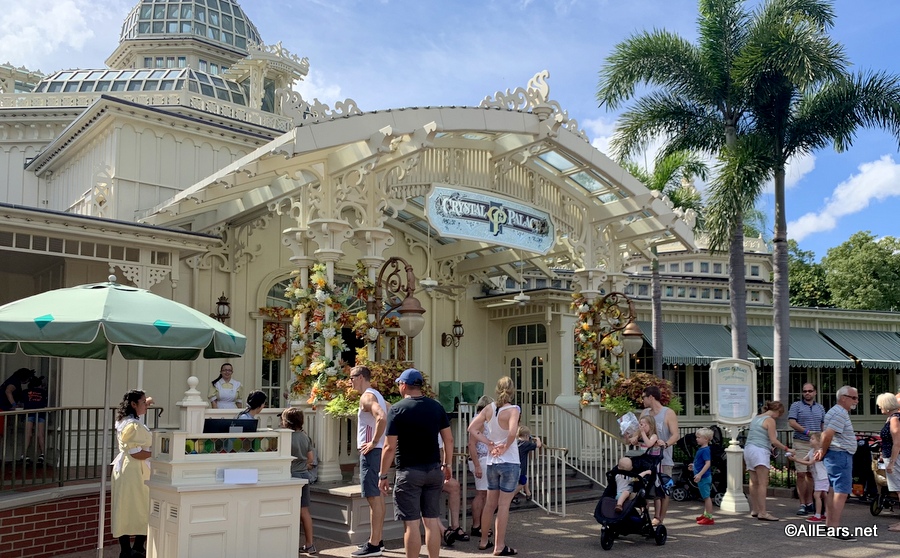 Table service restaurants,however, have their own value. If you want to maximize the financial investment you made in the Disney Dining Plan, you can likely pack your sit-down meal with the highest-priced items to do just that. And if you think the value resides in food quality, table service is almost always in this regard.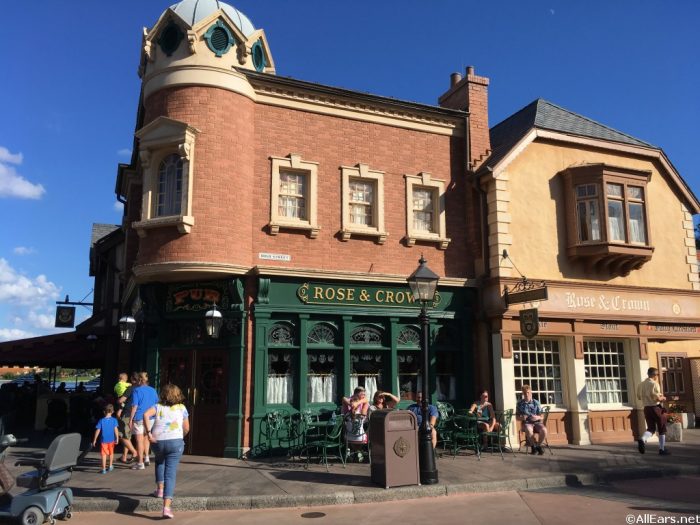 How do you make the most of your Disney Dining Plan Table Service entitlements? Let us know in the comments below!
Join the AllEars.net Newsletter to stay on top of ALL the breaking Disney News! You'll also get access to AllEars tips, reviews, trivia, and MORE! Click here to Subscribe!