The Disney Dining Plan can be a great way to save money and organize your itinerary when you go to Walt Disney World, but to be sure the DDP is a good value for you, you've got to get the full value out of every credit. At Table Service restaurants, you can really make or break your DDP value, so we've got some tips to help you make the most of it!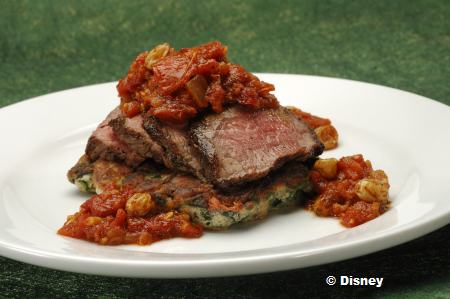 Browse Ahead of Time
A lot of the value for each restaurant at Disney World is relative to your own preferences. That's why before you decide which restaurants to reserve when using the Plan, you should do your homework. Are there certain kinds of food you're looking for? Do you want to keep it simple or branch out into unfamiliar cuisine? Maybe you have dietary preferences or needs, and you have to be sure that there will be the right kinds of food for you and others in your party. These are all things you can look into before you even think about making your Advance Dining Reservations.
In fact, you can browse all of Walt Disney World's restaurants and menus right here!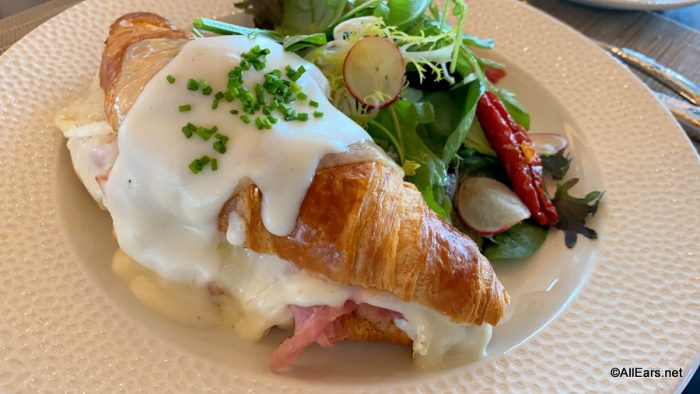 Crunch Your Numbers
In addition to knowing what you're getting into food-wise, you'll also benefit from crunching your Table Service numbers, too. Maximizing the Disney Dining Plan is predominantly about eating your money's worth of good, quality food. Table Service restaurants typically have the quality down pat, so look at the cost of the meals on the menus you're considering. Will they add up to help you achieve a solid monetary value? Some restaurants are better than others when it comes to the financial aspect of DDP maximization, so you might even want to go through all of the restaurants that interest you and make some decisions with this criteria in mind.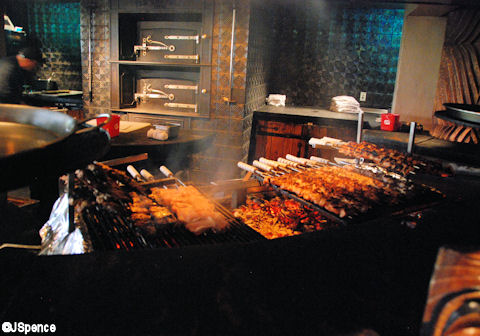 Again, AllEars' menus can help with this planning, too! Browse them here.
Choose Convenient Locations
Of course, at Walt Disney World, time is money, so while we're talking about  maximizing the monetary value of your DDP, you'll also want to keep in mind that your Table Service dining might be best enjoyed without losing lots of time traveling to a restaurant.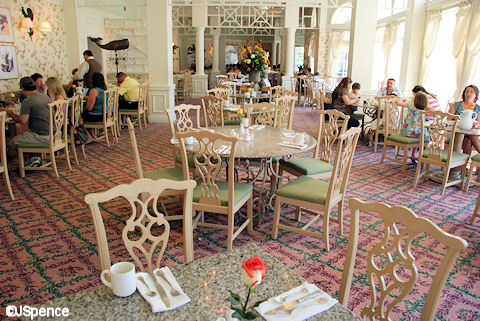 Dining locations in the World are spread out across the theme parks, resorts, and Disney Springs. And with so much to do, you may not want to go out of your way to eat. If you plan ahead and know which parks you'll be hitting on which day — or if you know you'll have an evening free — you can plan your dining to coincide with whatever you've got planned. You'll enjoy your meal a lot more if you don't feel like you're wasting your time trying to get to the restaurant, and you can get right back into the attraction action once your meal is done.
Consider the Experience
Disney World tries to make every experience into a magical, immersive time for guests, and that includes the restaurants. Every restaurant has a bespoke theme that in and of itself can be enjoyable. These options vary considerably, ranging from the indoor equivalent to a drive-in movie at the Sci-Fi Dine-In Theater Restaurant in Hollywood Studios to Coral Reef's underwater, aquarium-adjacent dining at Epcot.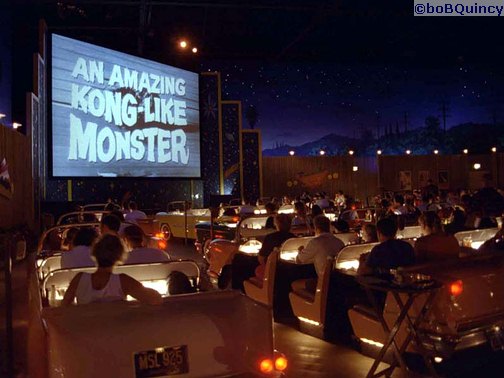 Of course, the food also matters, so you'll need to find a happy balance between the aesthetics and the menus. But by choosing a themed restaurant that appeals to your interests, you can give your choice an extra sentimental value.
Just Eat the Good Stuff
When you decide to drop your Table Service credits in a particular restaurant, you might want to know what dishes are the best in terms of flavor and quality. Now, real talk: Disney dining is notoriously inconsistent, so any advice you get on this front should be taken with a grain of salt (possibly literally). But you can do due diligence to try and make each food experience the best it can be. That's where AllEars readers come in.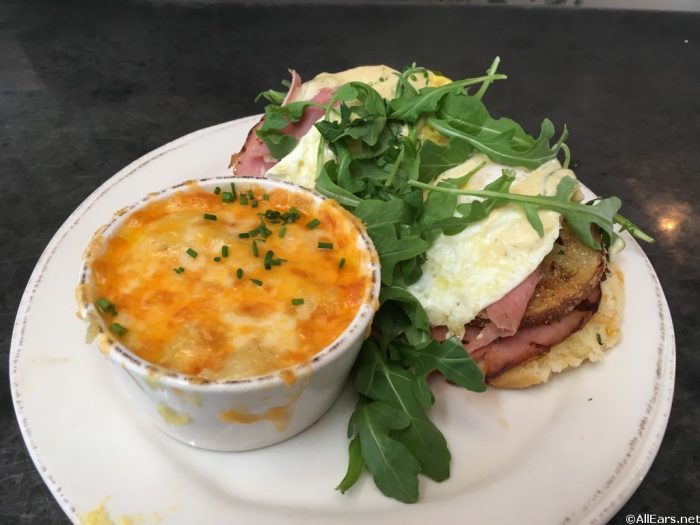 On this page, you can navigate to reviews of dining at all four parks and (in the menu on the left of the page) at resorts, Disney Springs, and more. Navigate to the restaurants you're considering, and see what people are saying. (Then come back when you're trip is over to drop your own rankings and reviews!)
How do you maximize your Disney Dining Plan credits? Let us know in the comments below!
Get all the info you need about Disney Dining Plan here!
Want to read more AllEars Reader Reviews or leave one of your own?