No trip to Magic Kingdom is complete without a spin on one of the iconic mountains: Space Mountain, Splash Mountain, and Big Thunder Mountain Railroad.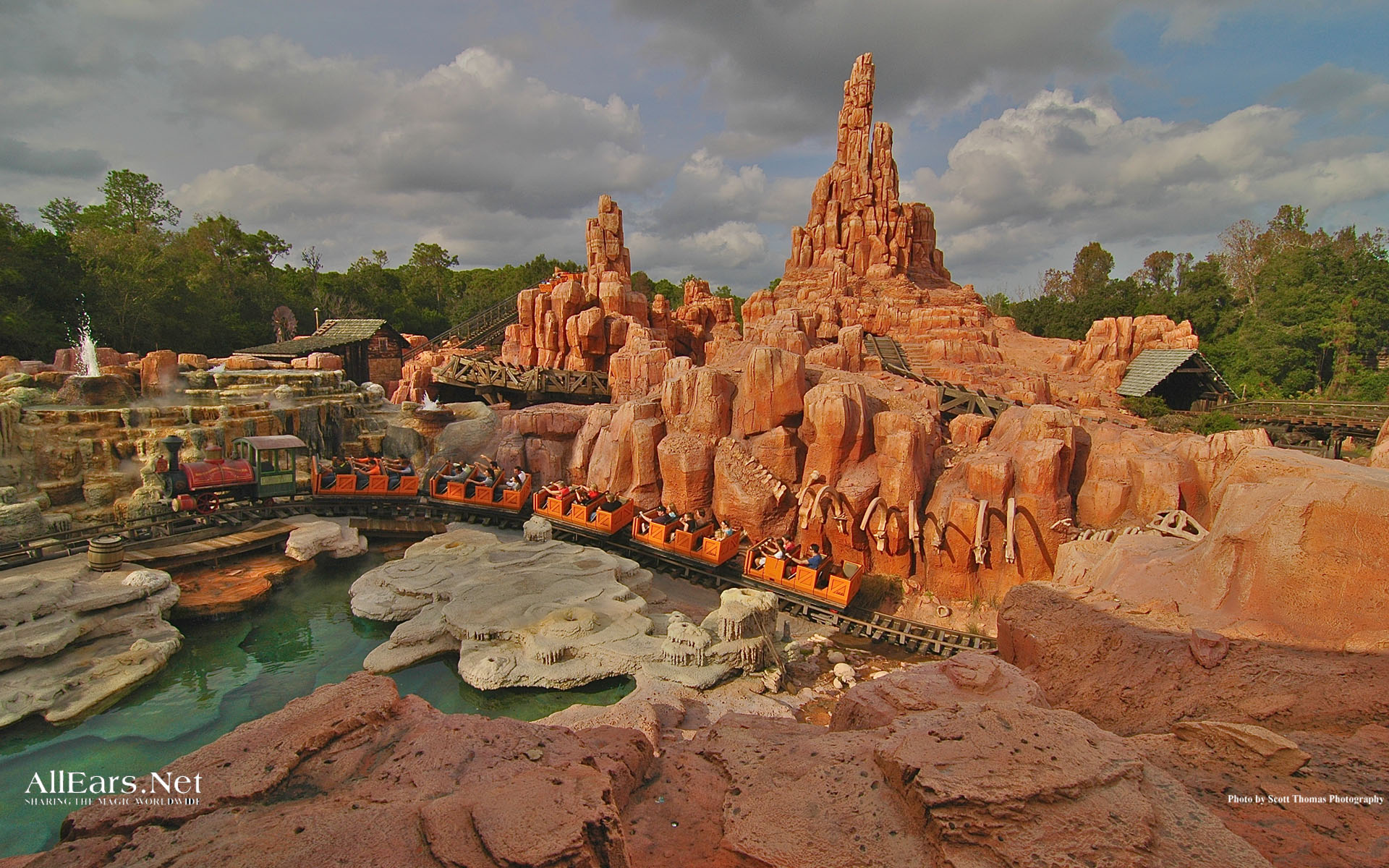 And while you may have completed the triple-mountain challenge a time or two, we're betting you don't know all of these fun facts about the Magic Kingdom Mountains!
1. The big drop on Splash Mountain is 52.5 feet tall, and drops you at a 45 degree angle.
2. Big Thunder Mountain Railroad's architecture and color palette are based on Monument Valley in Utah. However in Disneyland, the same attraction is based on Bryce Canyon in Utah. This is because Big Thunder Mountain in Disneyland can be seen from Fantasyland, and Bryce Canyon's magenta striped hues lend themselves better to Fantasy. In Walt Disney World, the geography from Splash Mountain to Haunted Mansion takes you across the United States, starting from the mountains all the way to upstate New York.
3. Though it feels like you're zooming through the stars, Space Mountain's top speed is 28 MPH. In fact, you go almost as fast on the Barnstormer (25mph), and you actually go faster on Splash Mountain (40mph) down the big drop. The darkness of Space Mountain makes it feel much faster than it is!
4. Actor Dallas McKennon recorded the "hang on to your hats and glasses" spiel on Big Thunder Mountain Railroad. You can also hear him as Benjamin Franklin at The American Adventure and Zeke at the Country Bear Jamboree.
5. Splash Mountain has a 950,000 gallon water reservoir! It's where a lot of hats end up, so if your ears fly off on Splash, you're probably not getting it back. Make sure to take off your precious headwear before you head down to the Briar Patch!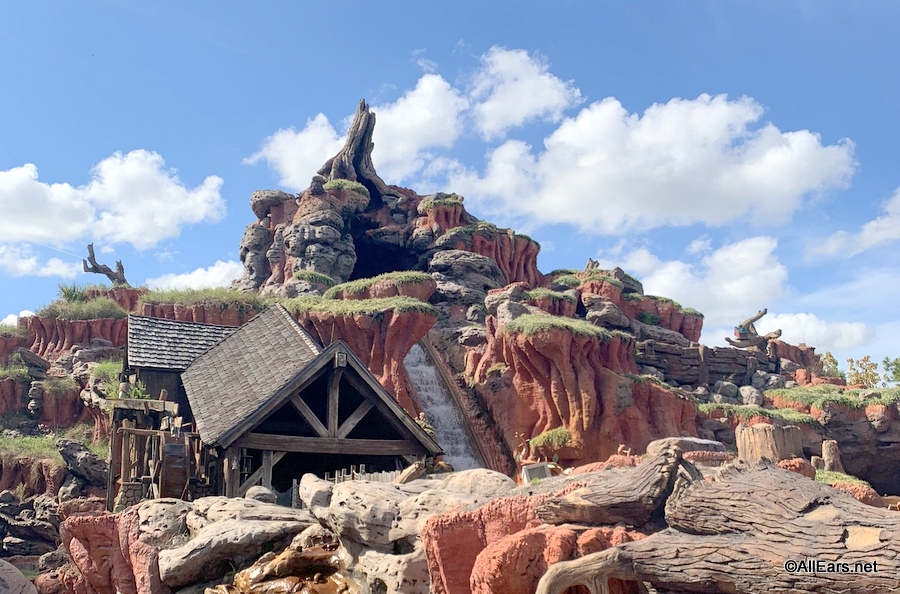 6. Space Mountain was the first roller coaster ever inside a darkened building. But the Imagineers were up to the challenge! Being inside means they're able to control the lighting and effects around you, making it feel like you're blasting through space.
7. At one point on Splash Mountain, a little gopher pops out of a hole on the ceiling. Listen closely — he says "FSU" as a nod to the Imagineer's alma mater, Florida State University.
8. The tallest butte on Big Thunder mountain is 197 feet tall, making it taller than Cinderella Castle (189 feet tall).
9. Space Mountain was the second attraction to debut at Walt Disney World, as opposed to first premiering at Disneyland. The first was Country Bear Jamboree (looking at attractions that have existed in both parks).
10. The trains on Big Thunder Mountain sport unique and punny names: U.B. Bold, U.R. Daring, U.R. Courageous, I.M. Brave, I.B. Hearty and I.M. Fearless.
11. Splash Mountain was originally called "Zip-a-Dee River Run." But then-CEO Michael Eisner changed it to promote the film "Splash."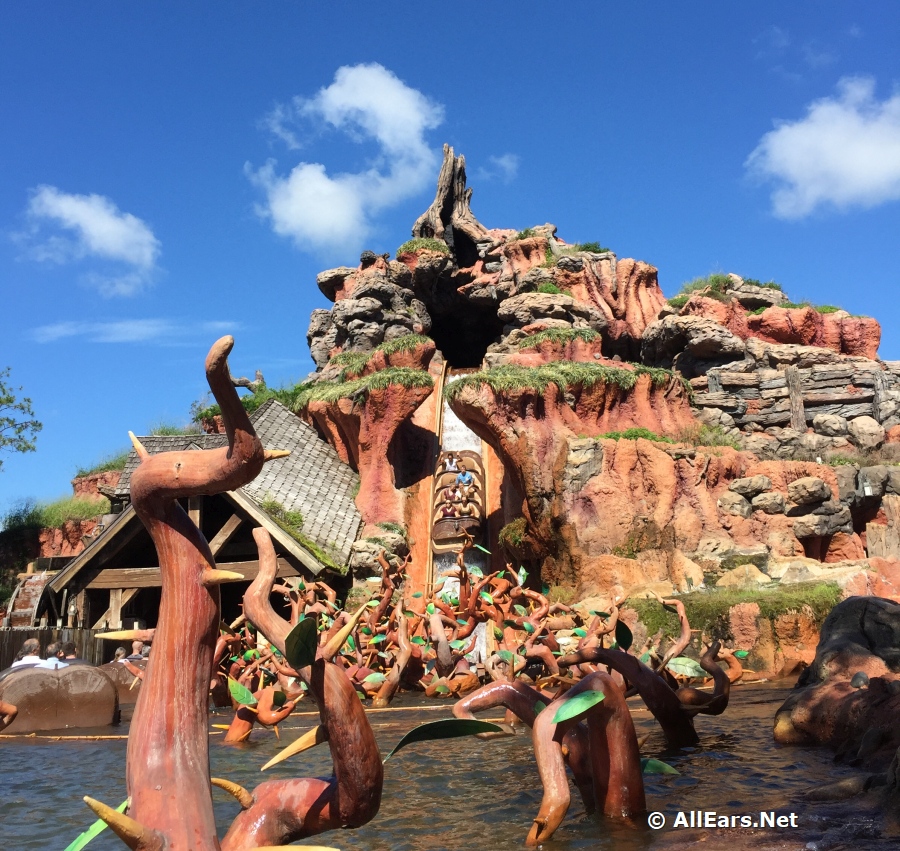 12. Real life astronaut Gordon Cooper (Mercury 9 and Gemini 5) joined the Imagineering team as a consultant and assisted with Space Mountain. He wanted to make sure it accurately portrayed NASA's early space missions.
13.  Tony Baxter, the lead Imagineer behind Splash Mountain, thought up the majority of the attraction in an hour while stuck in traffic on his way to work.
14. If you ride Big Thunder Mountain Railroad at night, you may catch a glimpse of the wildest party in the wilderness — watch the saloon windows!
15. The structural beams for Space Mountain are on the outside — not the inside. The stars and asteroids that soar around you are projected on the walls, and need a flat surface to be convincing. Therefore the Imagineers had to construct a building for which support came from the outside in, not the inside out.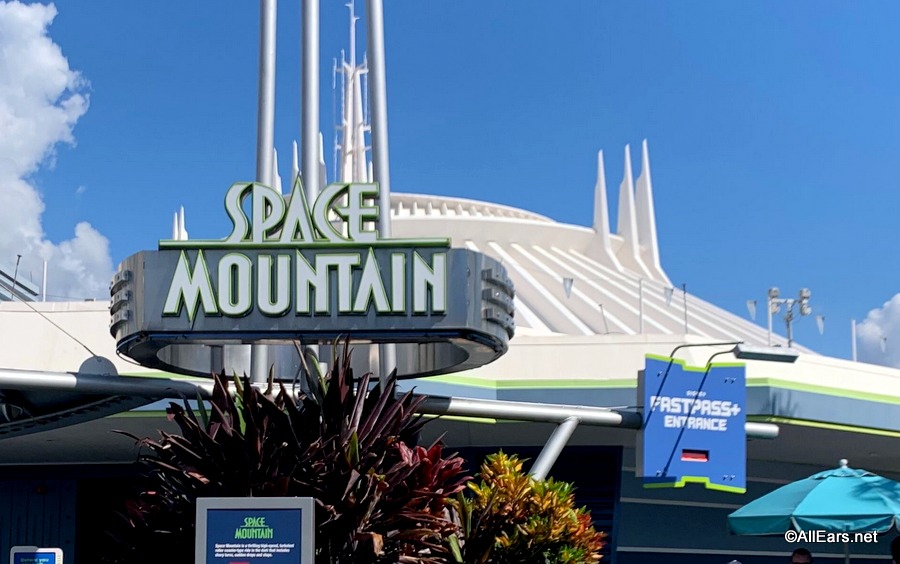 Which of the Magic Kingdom Mountains is your favorite? Let us know in the comments!
Join the AllEars.net Newsletter to stay on top of ALL the breaking Disney News! You'll also get access to AllEars tips, reviews, trivia, and MORE! Click here to Subscribe!