Some of the best things at Disney's Animal Kingdom are the Animals, of course! Between Kilimanjaro Safaris, the Maharajah Jungle Trek and Gorilla Falls Trail, Affection Section, and exhibits around the park, you can see lions, tigers, monkeys, apes, rhinos, gazelles, giraffes, Komodo Dragons, gorillas, otters, crocodiles, and more.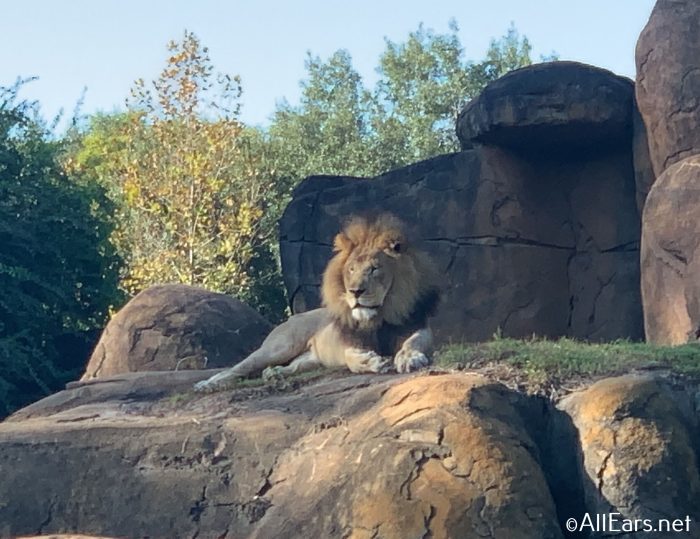 And we've got some tips on how you can capture these majestic creatures on camera! That way you can show your friends that you really did see a real lion (and you can also liven up your Instagram feed)!
1. Know When to Go
One of the biggest pieces of advice for not only photographing the animals on Kilimanjaro Safaris, but seeing them in general, is knowing the best time to ride the attraction.
While no matter what time of day you go it's going to be different (they are real, unpredictable animals, after all), there are a few times that usually yield better views.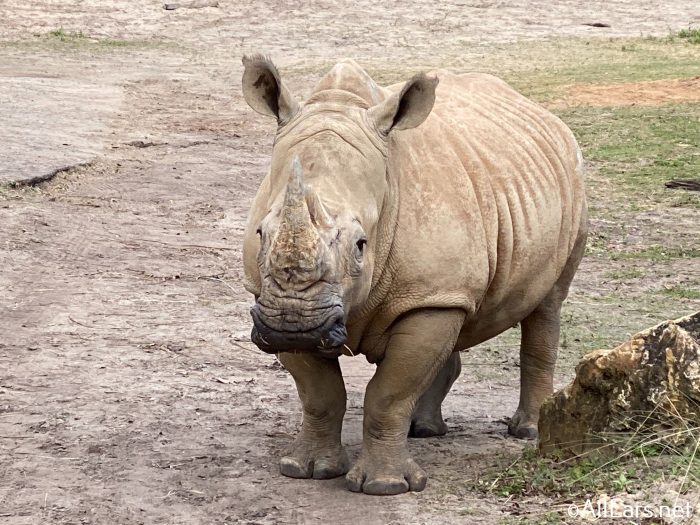 We LOVE going first thing in the morning — and have had the most success with seeing animals like lions when we ride bright and early. This is likely because it's still a bit cooler outside, and the animals are feeling frisky and energetic from their breakfast!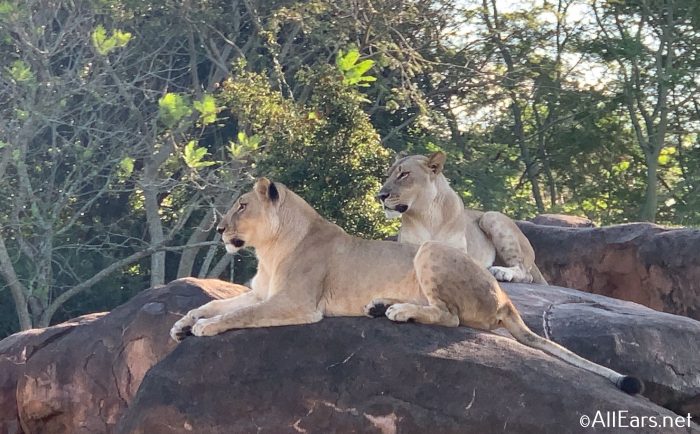 We also recommend going right after a light rain shower, as it once again cools down the Savannah. But also, you may spot animals playing in the puddles or splashing in the rain which is v. cute.
2. Brr — It's Cold in Here
While you may not have any control over the weather during your stay, you should know cooler days usually mean more animals! Like we said before, the animals often come out on the Safari during the mornings because of the cooler temps. But this is also true of the animals on the trail on crisp days.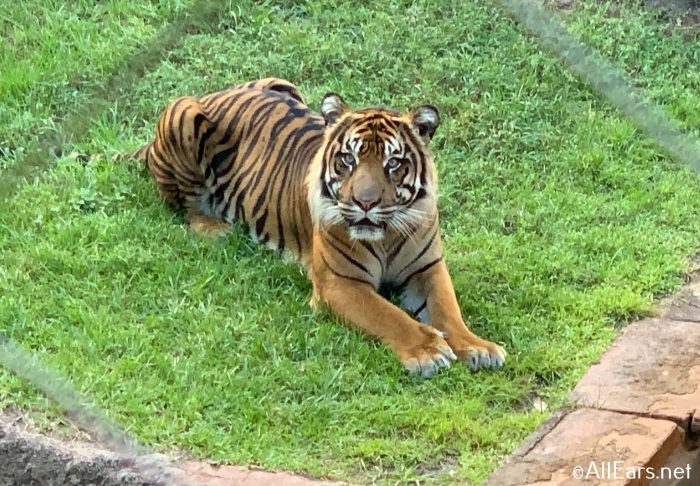 Not too long ago, it was in the 40s and 50s for the majority of the day, and while I was freezing my Florida behind off, I was rewarded with the best view of the tigers on Maharajah Jungle Trek that I've ever seen!
And while it would be silly to plan your whole trip around the possibility of it being cold enough for tigers (or not, we won't judge), just know if you head to Animal Kingdom on a chilly day, you'll want to make sure you hit the trails to see who's out and about!
3. Video is Your Friend
One of the easiest ways to ensure you're capturing the animals is to focus on videoing them instead of photographing them. Most phones have the ability to take still shots as you're videoing, which will allow you to quickly capture a moment.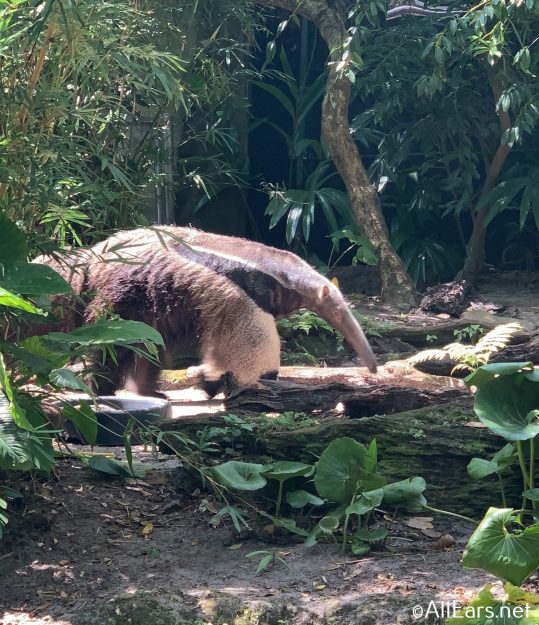 For example, I was recently videoing this giant Ant-Eater pacing his exhibit, and I made sure to hit the "still photograph" capture button a few times. While it may not be the most incredible or high quality photo you'll ever take, it is an easy way to grab those action shots. And hey, it's not too shabby!
4. Be Patient
When going through the trails and exhibits, make sure to take your time. The longer you wait and watch, the more likely the animals will do something fun and photo worthy — especially playful ones like the monkeys, gorillas, and otters. (We can't really say the same for the lizards, but hey, give it a go.)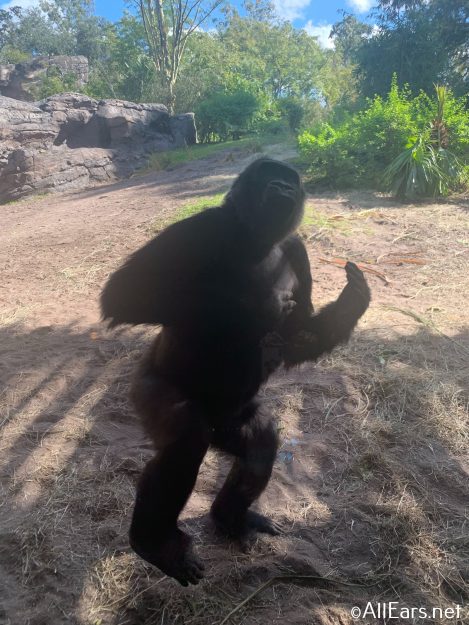 5. Be Kind to the Animals
Don't forget to be kind to the animals! Don't yell or bang on the glass — I doubt this will yield the results you want. And if you're up at Rafiki's Planet Watch enjoying the Affection Section (petting zoo area with goats and sheep), try not to run after the animals.
That's what little ones tend to do, and usually the sheep and goats keep walking. But if you can crouch down and be patient and kind to the animals, you may get a surprise!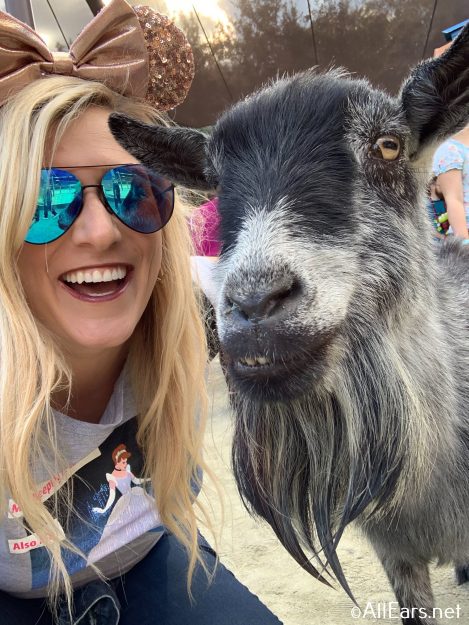 To be fair, I had to give Maverick the goat a bunch of back scratches for this selfie, but it was obviously worth it.
What are your best tips for photographing Animal Kingdom's animals? Let us know in the comments!
Join the AllEars.net Newsletter to stay on top of ALL the breaking Disney News! You'll also get access to AllEars tips, reviews, trivia, and MORE! Click here to Subscribe!