Good afternoon from Epcot, where we've been checking on construction to see how the Park's epic transformation is coming. We told you recently about a new restroom coming to the pathway between Future World (someday to be World Celebration) and World Showcase, and now there's been substantial progress in the space next to it.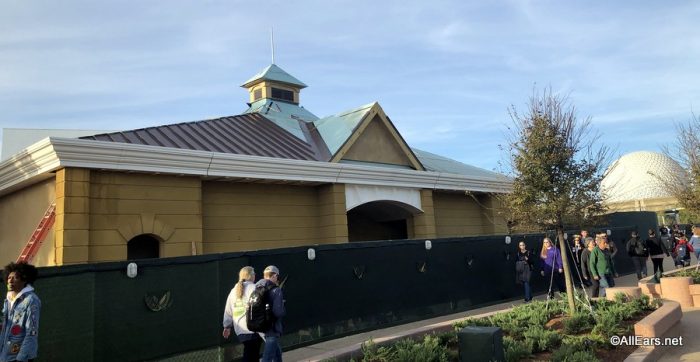 When we visited this spot last week, we saw some materials and what might have been the start of a structure behind the dark construction fencing. But we could only speculate on what might be coming.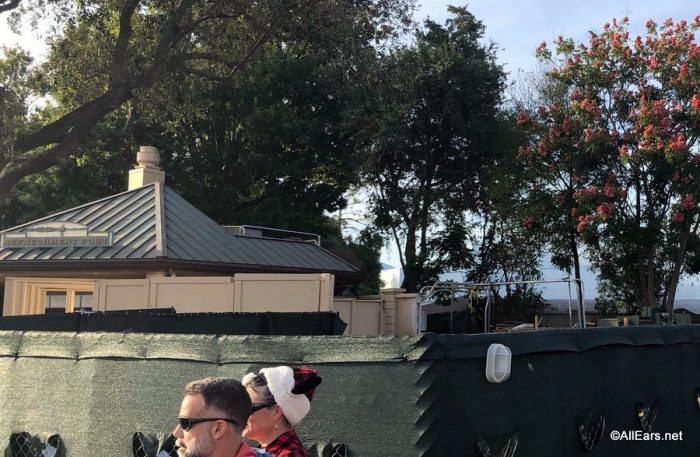 Now the space has a noticeable addition: a structure with what appear to be signs covered in black cloth. It doesn't appear this is a permanent structure — more like a festival food booth than a long-term building.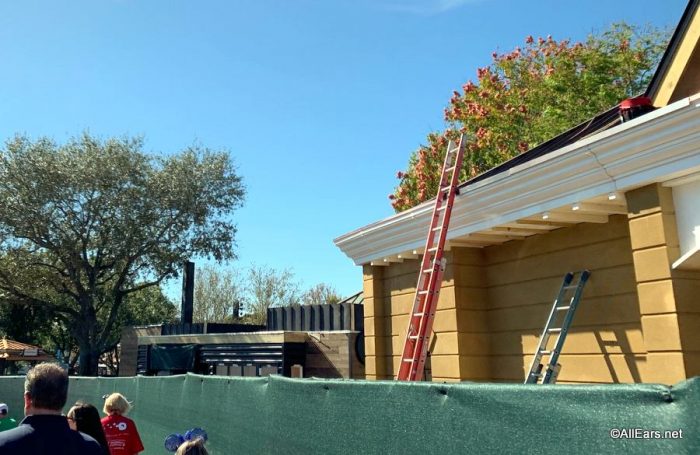 But a close up reveals a modern aesthetic that combines rustic wood and black accents. Given the signs and the modern design that mimics Starbucks in other areas of Walt Disney World, we're relatively sure this will be the Park's new temporary Starbucks location.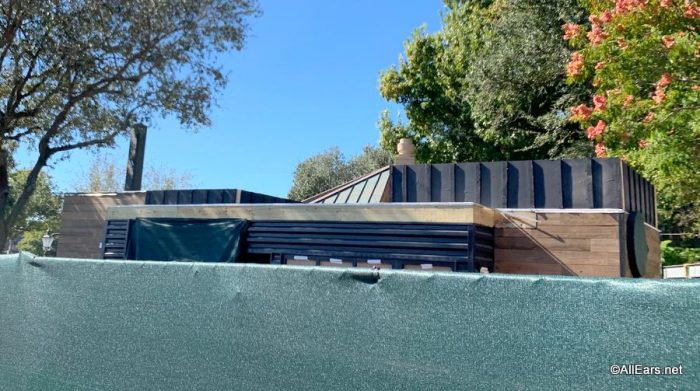 If that pans out, it's been a long time coming! Walls went up around Starbucks' original location in Fountain View back in September.
No official announcement has been made about this new structure, so we're just sharing our best guess. We'll watch this space and update when we know for sure what's in store!
On a scale of 1-10 with 10 being over-the-moon excited, how do you feel about Epcot's transformation? Let us know in the comments!