Disney+ is stocked full of classics and new favorites like picks from the Disney Vault and Disney Channel Original Movies!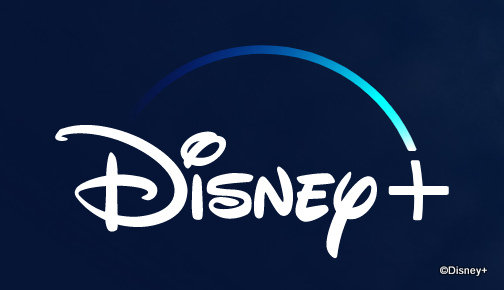 However there are a handful of weirder films tucked into the categories that you might not remember too well. So, what are these movies that time forgot?
We did a deep dive into Disney+ to find some of the stranger titles that show just how thorough Disney was with their releases on the streaming platform. Wait until you see what we found!
Here's our list of six bizarre Disney+ movies that time forgot! 
We'll let you decide whether you want to watch through this list or stay far, far away…

Gus (1976)
First off, we have Gus. This 1970s film is premised upon a star football player. Sounds pretty normal, right? Wrong. The football player in question isn't your average athlete — he's a mule! What ensues is a slightly heartwarming and super weird series of antics with Don Knotts adding a kick of nostalgia. It's no wonder Gus the Mule was lost to the ages!
Return to Oz (1985)
Next up we have the sequel to the beloved classic, The Wizard of Oz. What? Didn't know there was an Oz sequel? Neither did we! Well, say hi to Dorothy as she helps to save Oz from an evil empire. After, of course, she escapes from electro-shock therapy. That's right, this film starts with Dorothy in a mental ward because of her tales from the original film — pretty dark stuff.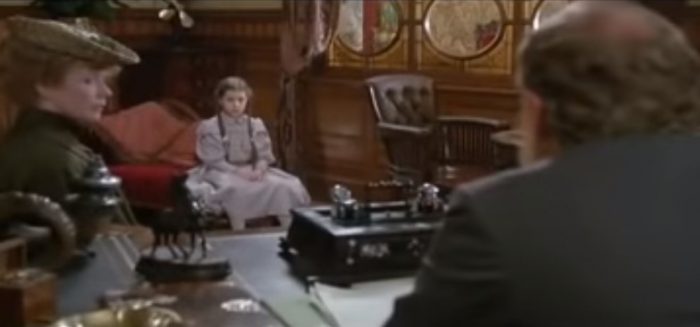 Fuzzbucket (1986)
Another 1980s flick that has us scratching our heads is Fuzzbucket. The name alone is pretty confusing, but the appearance of the titular character takes the cake for weird. Fuzzbucket is a mystical gnome/opossum/monster that finds a friend in an ordinary boy. No one will believe that Fuzzbucket is real, of course. And we ask: why would they want to?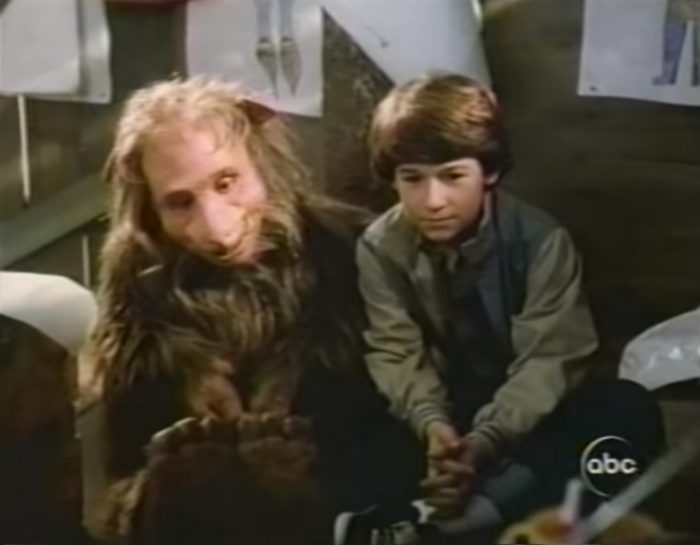 Kazaam (1996)
This next one on our list feels a little bit like a fever dream that we all had when we were little, but it was very much a movie reality. Kazaam is a movie about a genie, which is normal enough for Disney. But consider that that genie is played by former pro basketball player Shaquille O'Neal, and things get weird. Kazaam then decides he's tired of being a genie and wants to start a music career? Talk about a change of pace! (But if you're wondering: Shaq really did record some music back in the day…)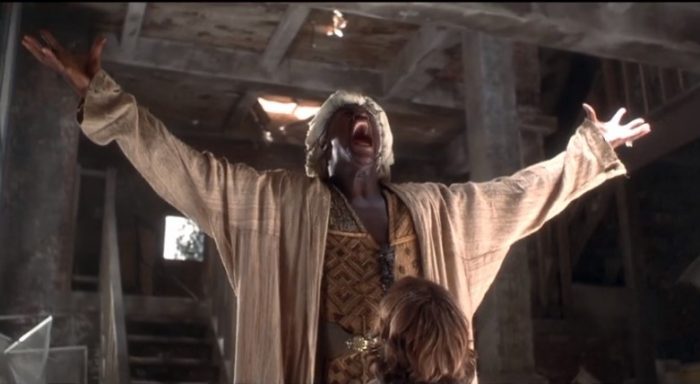 Jack (1996)
This next one might be surprising as it's got one of the most loved actors of all time in the lead. Yes, there is a Robin Williams movie that was lost to time. Jack is about a little boy who has a disease that makes him age very quickly. The result? A ten-year-old Jack who looks like a forty-year-old man. Think Big or Thirteen Going on Thirty. What makes this film bizarre instead of a classic is that the tone is more serious and sad rather than heartwarming.
The Secret of the Magic Gourd (2007)
The name of this film is enough to raise some eyebrows, but sure enough, Disney released this computer-animated flick right at the start of the new technology. The movie was released for the Chinese market (which is why you've probably never heard of it). Basically, the gourd grants wishes but things don't always go as planned. Well, you know what they say about magic gourds! Wait, no one says anything about magic gourds.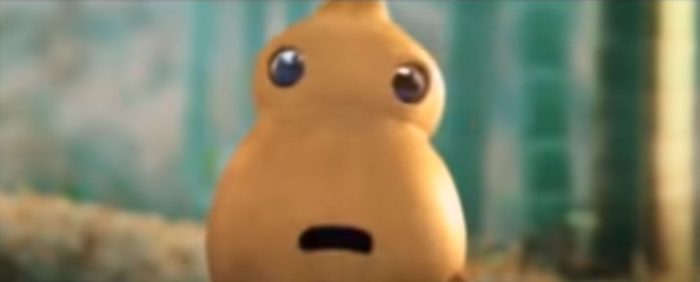 So, there you have it! That's our list of 6 bizarre Disney+ movies that were lost to time. Get watching! Or… maybe stick to the classics.
Have you heard of any of these forgotten films? Found some other weirdos in the Disney+ titles? Let us know in the comments!
Join the AllEars.net Newsletter to stay on top of ALL the breaking Disney News! You'll also get access to AllEars tips, reviews, trivia, and MORE! Click here to Subscribe!