We recently shared new Ariel Pandora charms, and now it's time to go under the sea for the latest Dooney & Bourke purse designs! We spotted the Ariel Collection at Ever After Jewelry Co. in Disney Springs, and it's a stunner!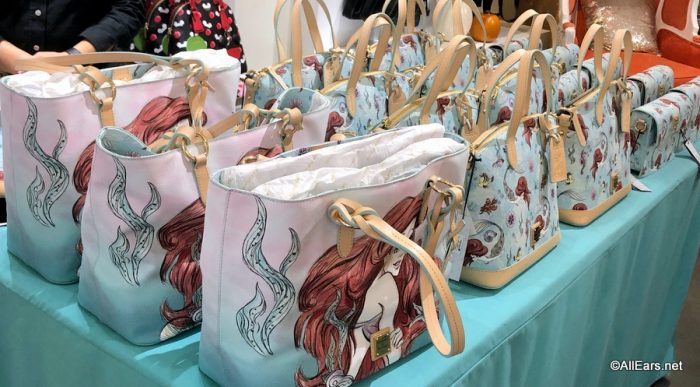 The collection, per usual, includes a handful of purse shapes and sizes. The tote is a sizeable bag, and Ariel is front and center with a lovely watercolor and sketch feel to the artwork.
Check out the detail and all those soft lines and colors!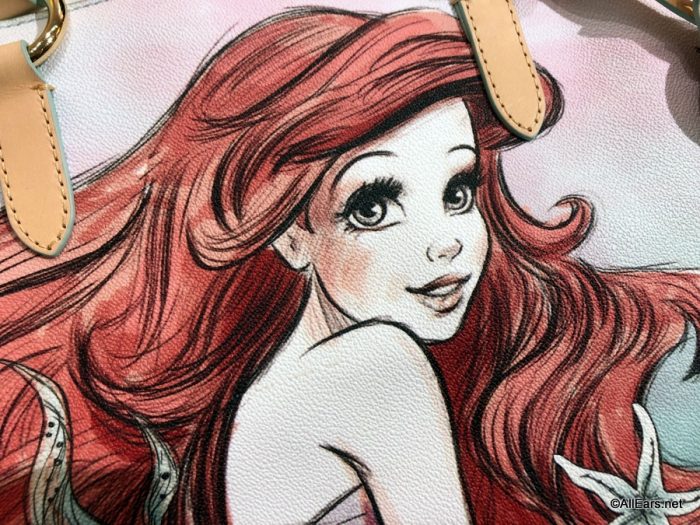 The dome satchel also utilizes soft colors, but this pattern has several depictions of Ariel in motion plus a slew of other recognizable characters and designs. Flounder and Sebastian are keeping Ariel company among seashells, starfish, and Dinglehoppers. Order the dome satchel here for $298.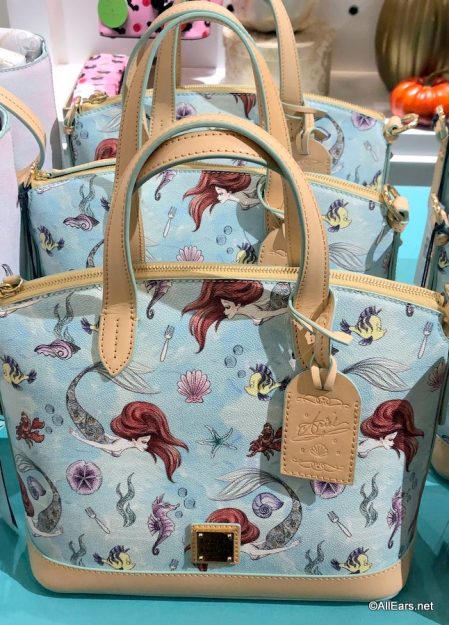 The crossbody uses the same pattern in a structured, convenient shape. You can order the crossbody here for $228.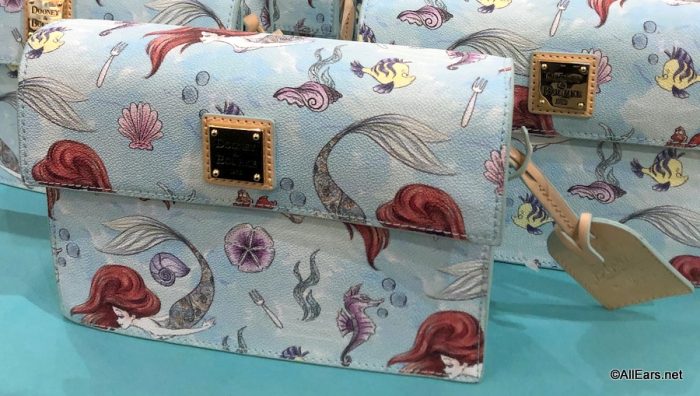 Are you a Dooney collector? Gotta add an Ariel Dooney? Let us know in the comments!
Are you a shopper? Want to see what other new merchandise is in the Disney parks, or coming soon? Take a look at these posts: