A few months ago Disney announced the release of a Designer Ear Collection.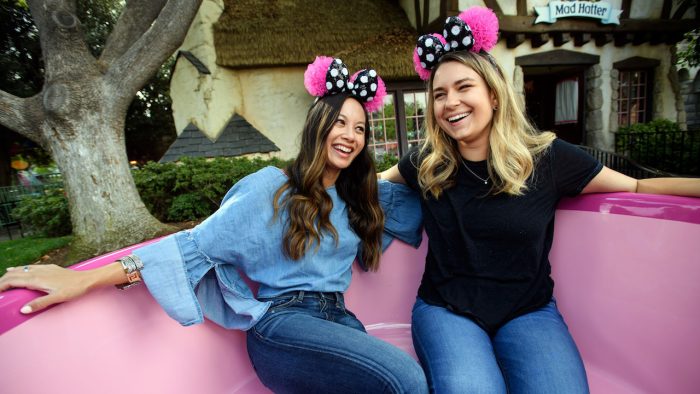 And if you're like me then you're a little bit obsessed…
Yesterday we shared the fact that the new Alex and Ani Ears would be released on June 5…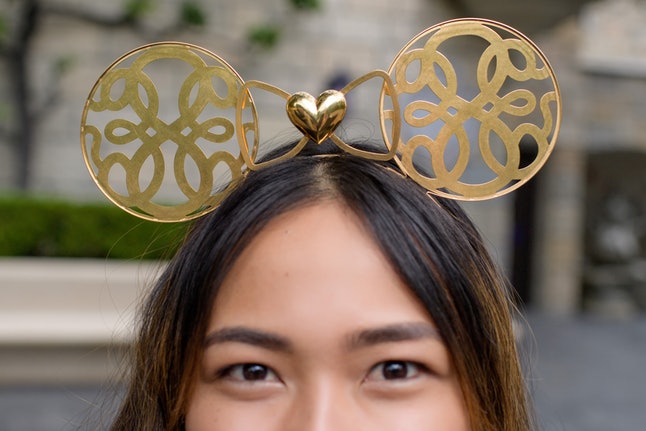 But, today Disney surprised us by releasing the dates for even more Designer Ears! So, collectors get your money ready because this is about to be a wild –and expensive! — ride!
Noah Designer Ears
The Mickey Mouse and Walt Disney-inspired ears created by Disney artist Noah are set to release on July 26.
And get this! Noah will actually be meeting at Disneyana in Disneyland to sign a few pairs of ears. You can expect to see him there on July 26 and 28 from noon to 4 p.m. and on July 27 from 11 a.m. to 2 p.m.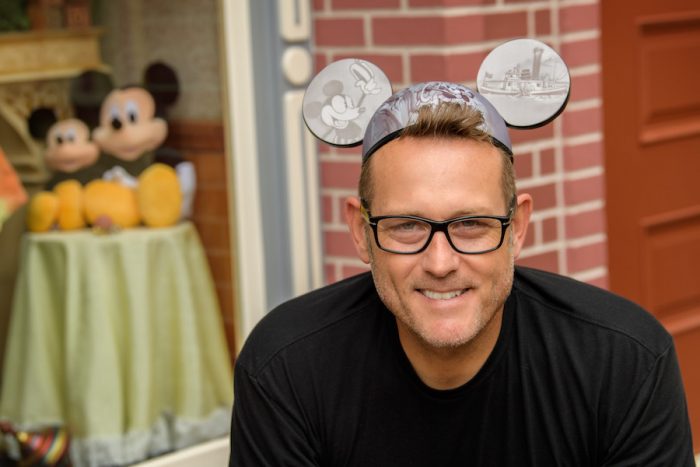 Haunted Mansion Designer Ears
Mansion lovers, get your hitchhiking thumbs ready because the Haunted Mansion designer ears are being released next month! These were created by Kim Irvine, who is the Art Director of Disneyland park. You may also know that Irvine's mother was Leota Toombs — none other than Madame Leota — and that Kim herself subbed in for her mom as the face of Madame Leota in Haunted Mansion Holiday.
Are these haunted ears actually reversible? Or is it your imagination? Hmmm.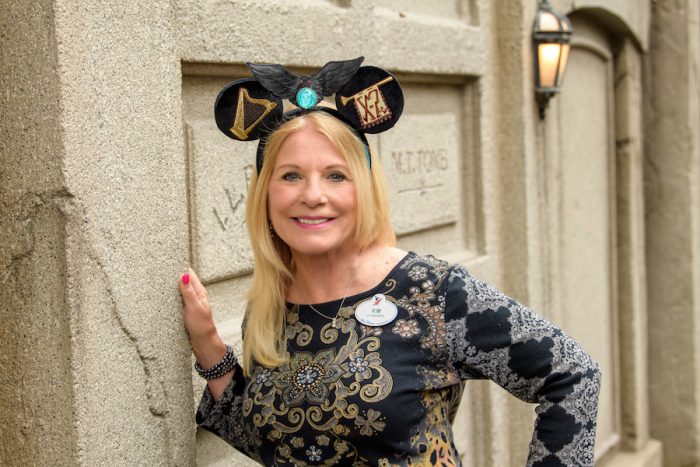 Wondering how you can be one of the happy haunts to get their hands on these ears? Well, listen up! The headband will be available at Disneyland Resort beginning August 9, Walt Disney World Resort on August 10, and online at shopDisney.com on August 12.
And if you're planning to materialize at "The Haunted Mansion: Celebrating 50 Years of Retirement Unliving" event in Disneyland on August 7 or 8, OR if you're attending the "Disney Villains After Hours" event in Disney World on August 8, you'll be able to get your hands on these Ears EARLY!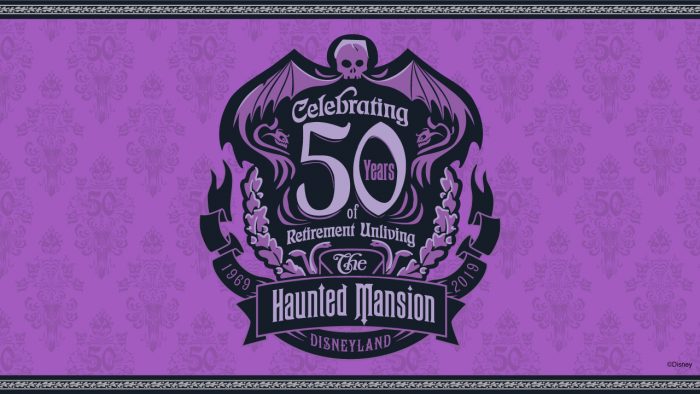 Star Wars Designer Ears
Not gonna lie… I have always wondered why Disney hasn't created a pair of Princess Leia Bun Ears…
And now, these ears exist! The Princess Leia Bun-inspired ears were designed by Star Wars voice-actor Ashley Eckstein. You'll be able to snatch these up at Disney World, Disneyland, and on shopDisney.com on October 4.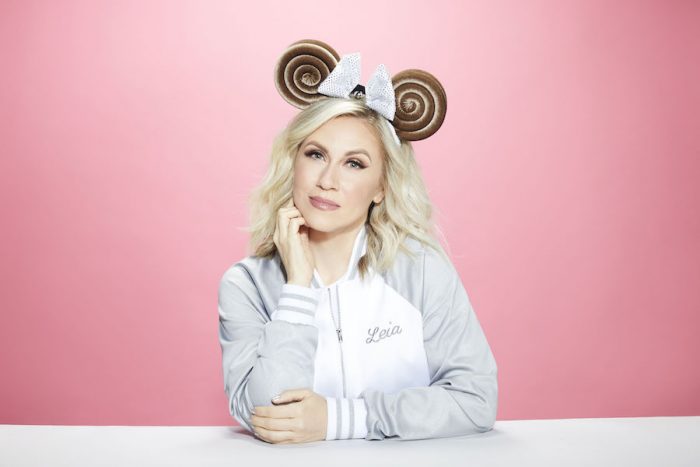 Those attending the 2019 D23 Expo will have the opportunity to purchase these ears before everyone else, as they will be available at the Disney DreamStore.
Enchanted Tiki Room and Hipster Mickey Designer Ears
Those attending the 2019 D23 Expo event will also be able to purchase the Hipster Mickey Ear Hat that was designed by Disney Artist Jerrod Maruyama. Attendees will also be able to buy the tiki-riffic Mickey Ear Hat designed by SHAG. These, like the Leia Bun ears, will be available at the Disney DreamStore. They will also be available on both coasts later this year.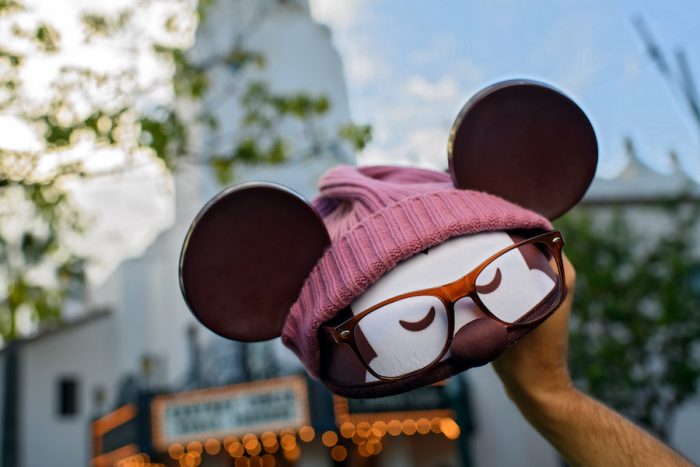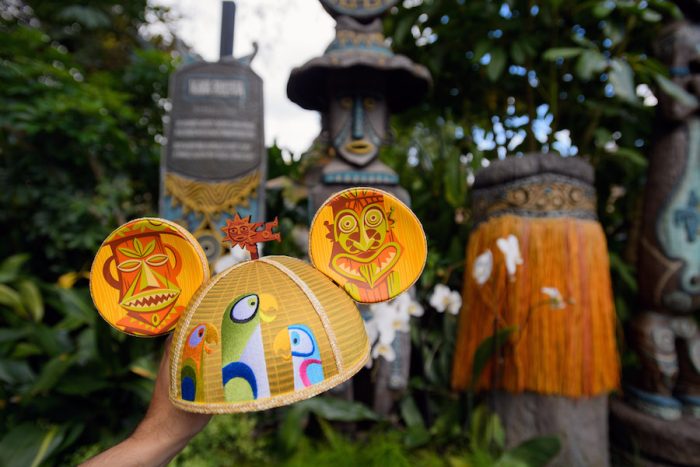 More Ears to Be On The Lookout For
The Loungefly, COACH, Heidi Klum, and The Blonds Ears will all be released this fall, though specific dates for all have not yet been shared.
Designer Ear Release Schedule
ALEX AND ANI – July 5 

Noah Fine Art – July 26 

Kim Irvine – Aug. 9

Betsey Johnson – Aug. 16

SHAG – Aug. 26 

Heidi Klum – Sept. 28 

Her Universe – Oct. 4
Loungefly – Fall 2019
Jerrod Maruyama – Fall 2019
The Blonds – Fall 2019
COACH – Fall 2019
Joe Rohde – April 2020
Vera Wang – Spring 2020
Cupcakes and Cashmere – Spring 2020
Her Universe – Spring 2020
Kevin Rafferty – Spring 2020
Karlie Kloss – Spring 2020
John Coulter – Summer 2020
Which ears are your favorite? Let us know in the comments below! 
Are you a shopper? Want to see what other new merchandise is in the Disney parks, or coming soon? Take a look at these posts:
Click below to subscribe to the AllEars® newsletter so you don't miss any of the latest Disney news!