Bringing up the tail end of what proved to be a crowded convention season this year, Crunchyroll Expo put on their show at the San Jose Convention Center over Labor Day weekend this year.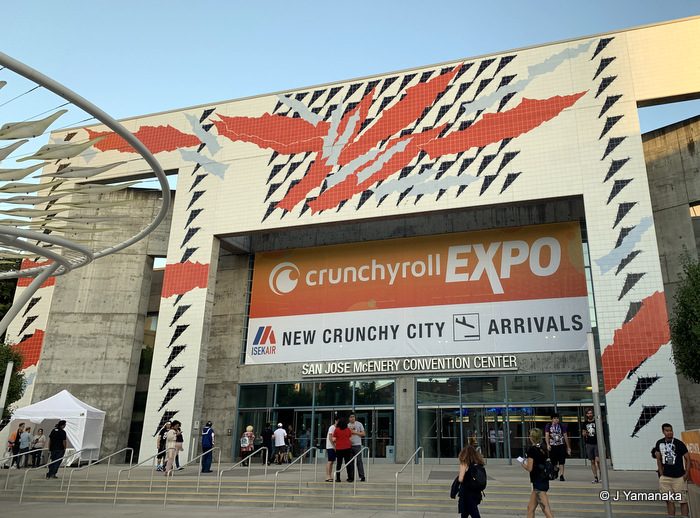 This year, the emphasis was on their innovative theme of New Crunchy City–"where anime and pop culture come to life."  Registration was designed like an airport check-in desk, while convention maps resembled subway charts.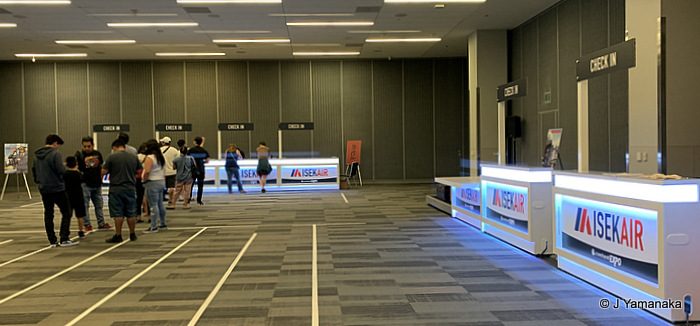 [For those unfamiliar with the term, "Isekair" is a play on the word "isekai" which in Japanese means "different world" and is commonly used as a genre of anime where the protagonist is transported from our world to a parallel/fantasy world.]
Inside, the theme continued with the major anime screening room decked out to display the many premieres that took place over the weekend.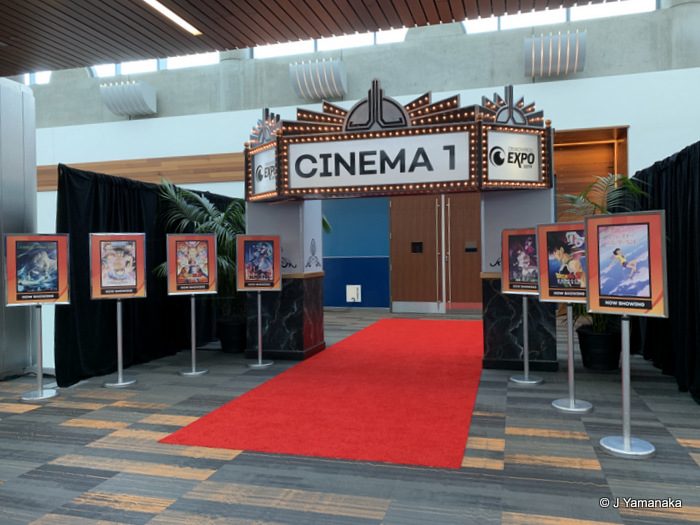 The typical Exhibitor's Floor of most conventions was transformed into the Shopping District of New Crunchy City, complete with different districts and areas with Japanese food vendors.
The Artist Alley was decorated like a night market festival with torii gate and light strands.
As is usual, one of the big draws for me was the many premieres held for upcoming anime series and features.
Somali and the Forest Spirit is a pretty series coming to Crunchyroll next year about the bond that forms between a persecuted young girl and a golem.  With overtones of both the delicate peacefulness of a Ghibli film and the incongruous relationship of The Ancient Magus' Bride, it looks like a good choice for those who a) like cute children and awkward robots, and b) don't mind the prospect of a little heartbreak.
The Wonderland, acquired and presented by Eleven Arts is a beautiful feature film from director Keiichi Hara (Miss Hokusai.)  It tells the tale of Akane, a young girl, who finds her state of disaffection and indolence the day before her birthday broken by a sudden trip to Wonderland (different from the one you're thinking about) where she is prophesied to be the land's savior.  Forced to come out of her shell by any number of fantastical encounters, she develops a newfound confidence and sense of responsibility as she endeavors to help save Wonderland and its inhabitants.  While gorgeously animated, the writing on this isn't quite as tight as its thematic neighbor, the classic Spirited Away, with so many different characters and plot points introduced, the resolution seems abrupt and wanting about twenty minutes more.  On the other hand, I found it a more interesting watch than the also similar Nutcracker and the Four Realms.
BLACKFOX, one of Crunchyroll's co-productions, follows Rikka whose plan to turn her back on her birthright as head of her family's ninja clan and follow her pacifist father into scientific research is derailed by a tragic and violent attack of industrial espionage.  Left alone with her father's AI animal robots, she resolves to use her ninja skills to find the people responsible and wreak vengeance upon them.  This had a lot of compelling characters and well animated action, but also had an ending left so open it seemed more like a pilot for a series than a stand-alone feature.
Another Crunchyroll co-production, In/Spectre is a series set to be simulcast in January 2020.  They screened the first two episodes for us and this actually might have been my favorite of the weekend.  The premise of two characters touched by supernatural elements becoming a mystery solving duo battling demons and ghosts is already pretty compelling, but the interaction between the fast-talking, analytical Kotoko and her unrequited crush Kurō who wants no part of any of this, is fine comedy. 
In addition to screenings, there were numerous presentations and appearances by well-known individuals in the field.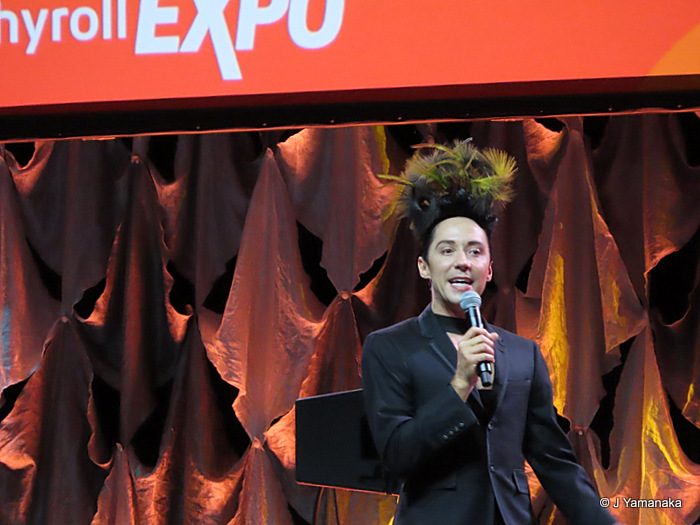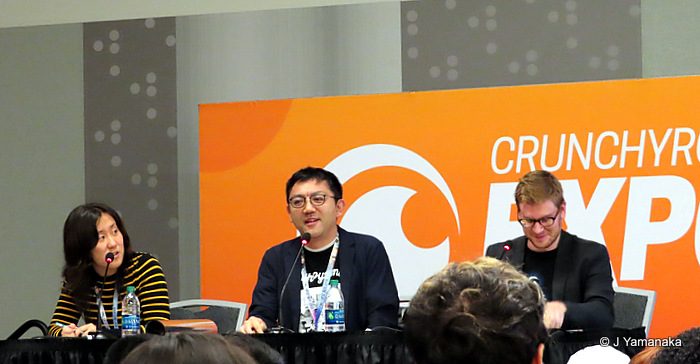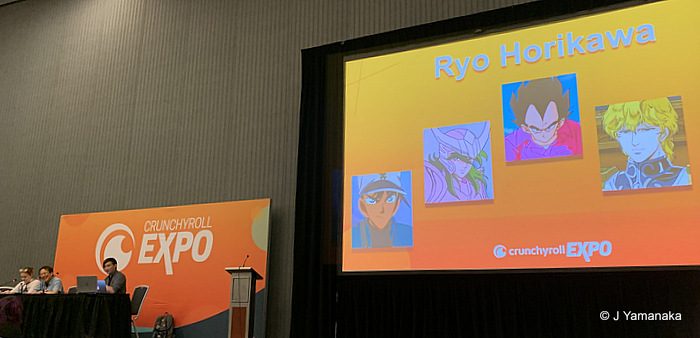 AniVR Japan, a new project aiming to build a community based on Japanese VR content, gave an interesting presentation and demos of three different VR properties:  TOKYO CHRONOS, Spice and Wolf, and Little Witch Academia.
Crunchyroll Expo is a relatively new convention, and when I attended last year, I was very impressed both with the amount of content and the lack of crowding I experienced there. (http://allears.net/2018/09/11/crunchyroll-expo-2018/)  While I enjoyed this year quite a bit as well, I did think that both of those metrics had decreased a little from the year before.
While it's still possible to get into most presentations with a minimal wait, one of their main guests Junji Ito, a top horror manga artist, filled the rooms to capacity and generated healthy lines at the gallery of his work that was on display.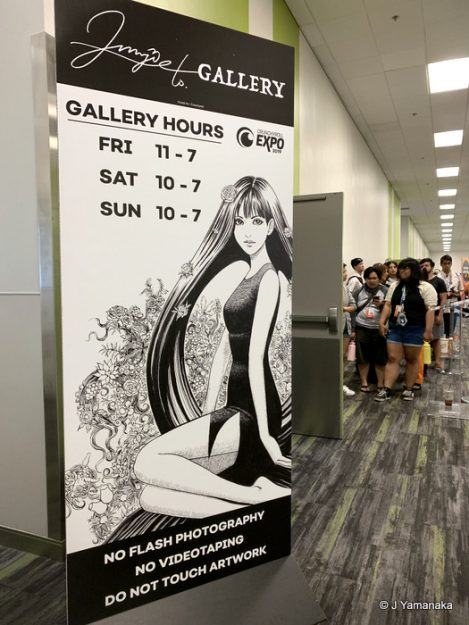 Another reason for some of the longer panel lines could have been what seemed like a general decrease in programming hours.  Last year most nights had an anime feature screening after the exhibit floor closed and at the opening party.  This year they went with more live concerts which by all rights were popular, but not in my wheelhouse.  They did have a free arcade that went until 10pm which cleverly featured characteristically Japanese games, and a karaoke nightclub.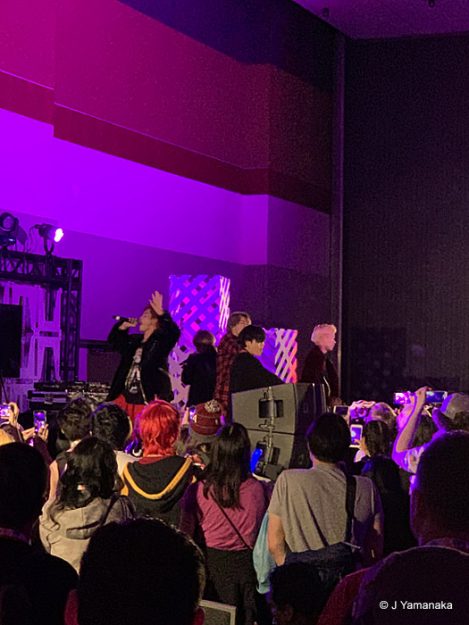 While there wasn't much specifically presented from Disney (probably because it was the weekend after D23 Expo,) there was always the merchandise and cosplay to comfort you.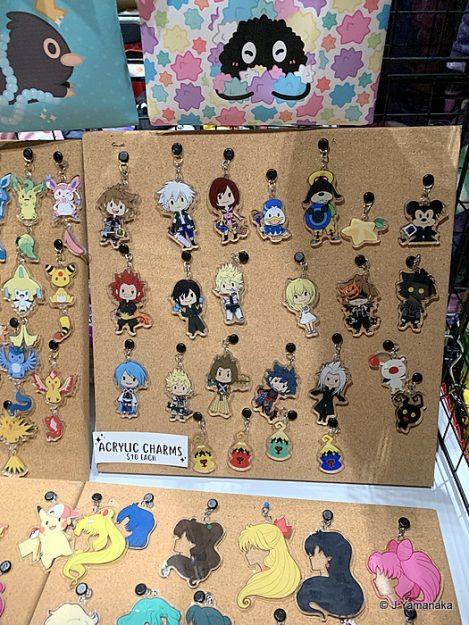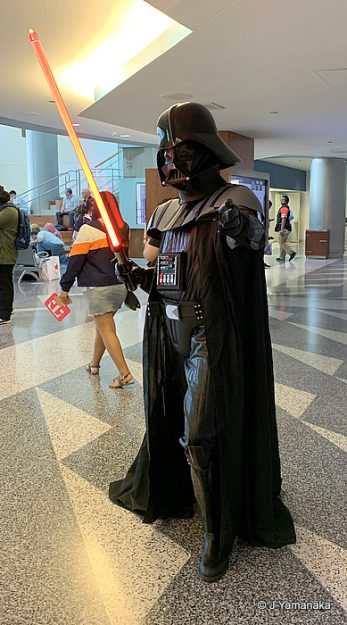 While the New Crunchy City theme was different and gave the convention a distinctive feel, it also felt fairly superficial with the different labels and signs not really impacting what was underneath them.  Going forward, if resources were limited, I would rather they put them towards beefing up their scheduled offerings versus making more signs and backdrops.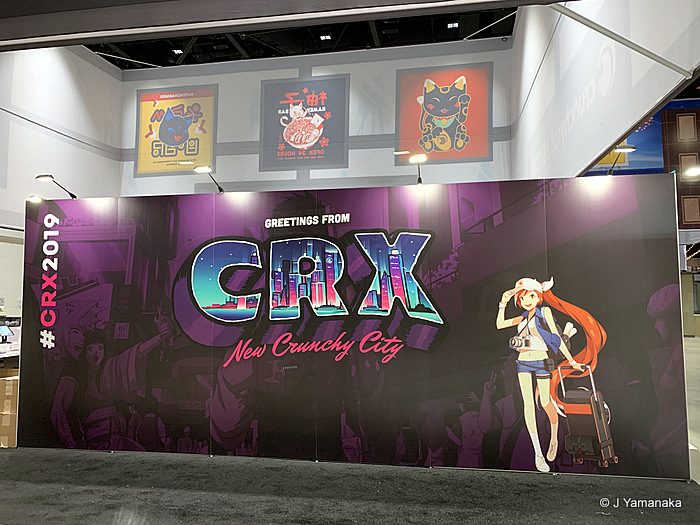 One area I did like was a craft table set up for people to make paper cranes to send as support for Kyoto Animation, after the devastating arson attack this year that killed 35 people.
So on the whole, even with the lighter schedule, I still would recommend Crunchyroll Expo to anyone interested in animation who is ready to experience a convention where you always have enough space to breathe without longing for an oxygen tank.  The novelty of being able to show up for most panels when they're scheduled and get in, versus showing up hours ahead of time, is strongly attractive, as is the ability to shop at the various vendor booths without having to squish between five people to see the wares.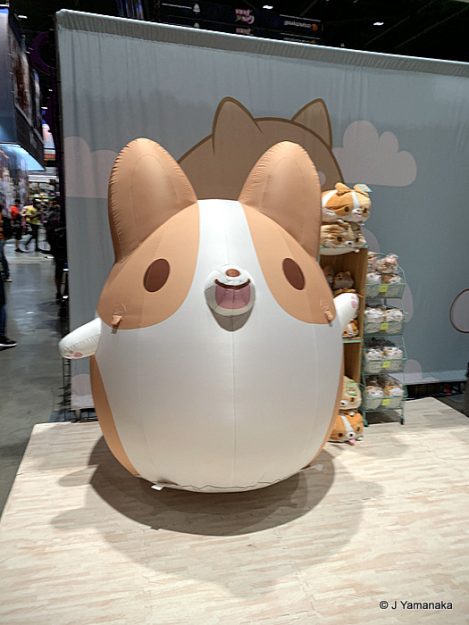 Next year's Crunchyroll Expo will take place September 4 – 6, 2020 at the San Jose Convention Center.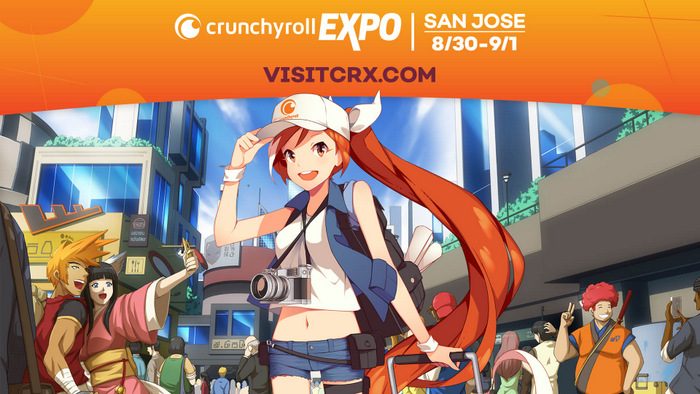 For ticketing information, see https://expo.crunchyroll.com/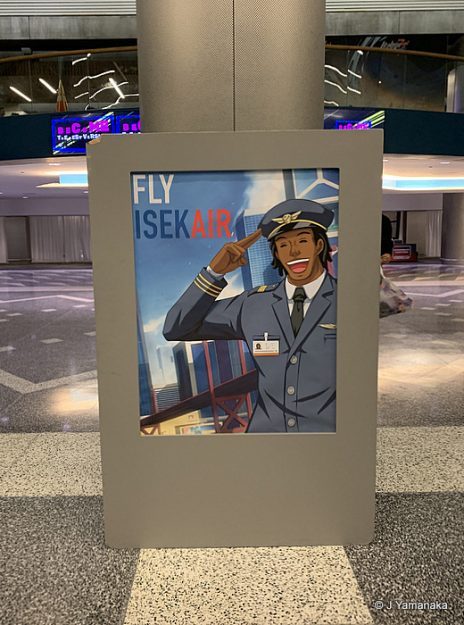 Questions?  Comments?  Suggestions?  Drop us a line below.
Be sure to follow @allearsnet on Facebook, Instagram and Twitter!
Check out our YouTube Channel for reviews, news, information and more!
Click below to subscribe to the AllEars® newsletter so you don't miss any of the latest Disney news!