The all-new Gran Destino Tower at Coronado Springs opened just a few weeks ago.
Designed with Spanish influences, the resort does not feel like your typical Disney resort. From stunning light fixtures to mosaics, metal details to gorgeous tile work, the resort is truly a work of art.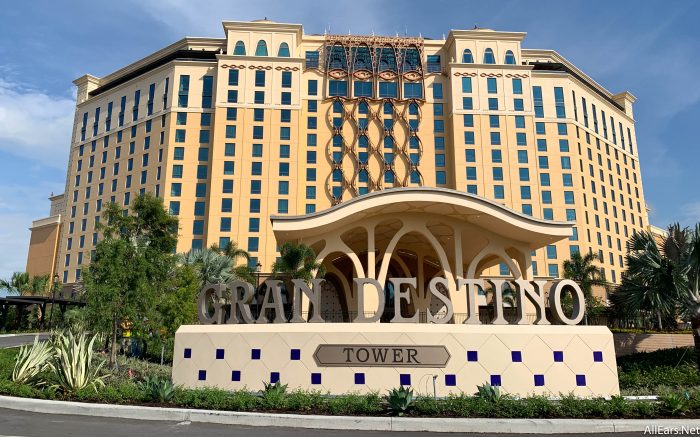 But not only that — there are many factors about the Gran Destino Tower that are seriously changing the game when it comes to Disney accommodations and luxury (at non-luxury prices — Coronado Springs is considered a Moderate resort!).
Here are three ways Gran Destino Tower is upping the Disney Resort game:
1. Touches of Technology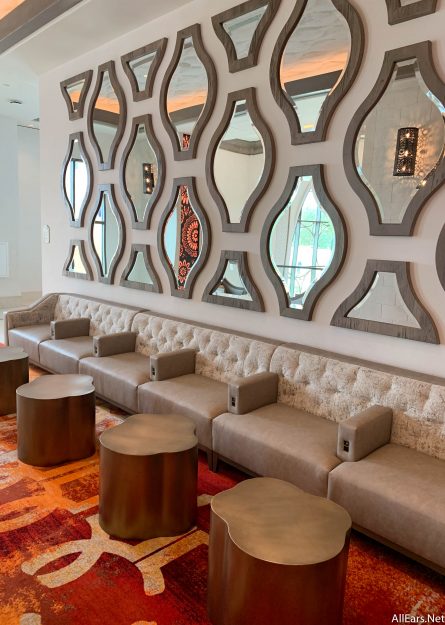 Notice the USB ports in the seating area above? Those are EVERYWHERE at Gran Destino Tower. While the guests at Coronado Springs tend to be visiting for business, the touches of technology are helpful to anyone visiting.
We spotted outlets and charging ports not only in the  seating, but also in the lamps on the room bedside tables, in tables throughout the lobby, and even at the bars!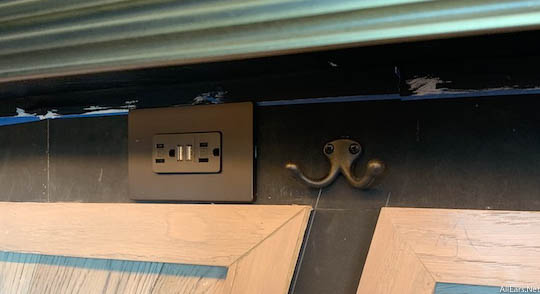 In addition to the incredibly convenient charging ports, the TVs at the Tower are AHmazing.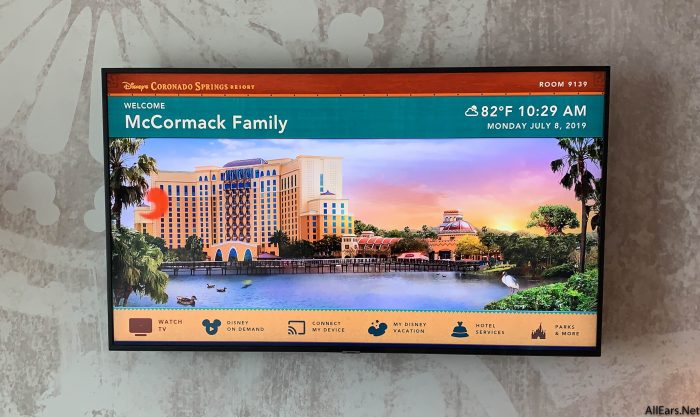 The TVs in the rooms are Smart TVs and they are SO COOL. Not only can you watch live TV (and yes, Must Do Disney is still available), but you can watch Disney Movies on Demand, have a Disney Character read you a bedtime story, view your Photopass photos, and sync up your device to stream directly to the TV.
These small, but incredibly convenient, touches really plussed our stay. You usually never notice how few outlets there are until you need one, and this was not a concern at Gran Destino.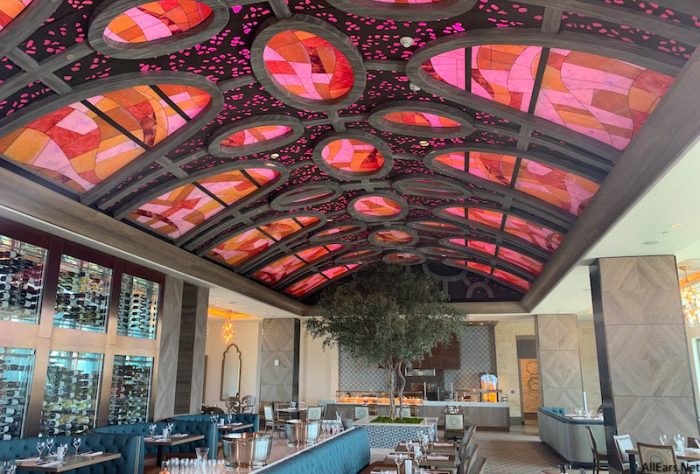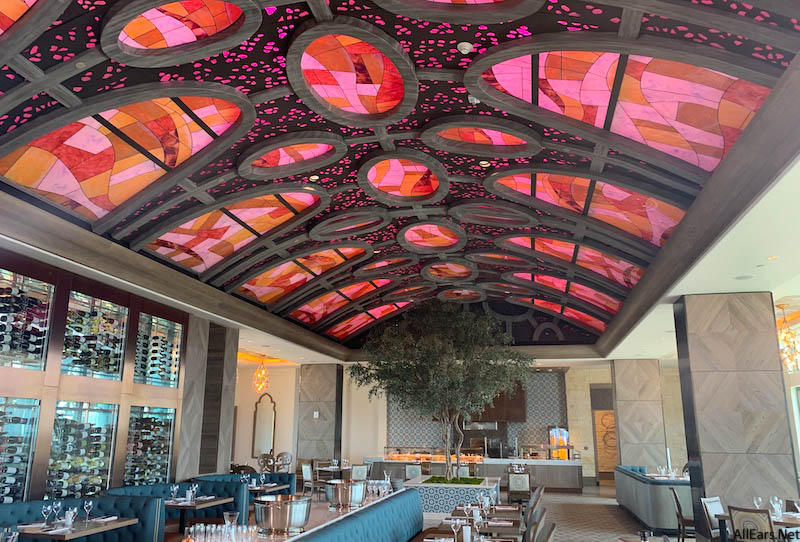 One of the best things about Gran Destino Tower is the dining. Located on the 16th floor at the top of the tower is Toledo – Tapas, Steak & Seafood. It's a gorgeous restaurant, with an open tapas kitchen, huge wine fridge, and gourmet ingredients.
It has all the makings of a Signature Restaurant — but it's not. (WHAT!?!?)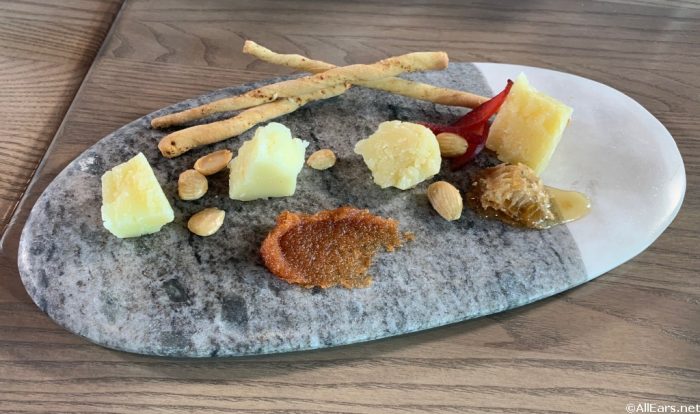 When I first learned this, I was shocked! The quality and presentation of the ingredients and dishes, expansive wine list, and excellent service are all the markings of a Signature Restaurant. But upon speaking with our server, they wanted Toledo to be an option for everyone, and hope that people that may be intimidated by Signature Dining will come enjoy the experience and cuisine.
The fact that you can eat at Toldeo for one Disney Dining Plan point blows me away, and certainly is motivation for some Disney Resort restaurants to step it up.
3. A Subtle Disney Feel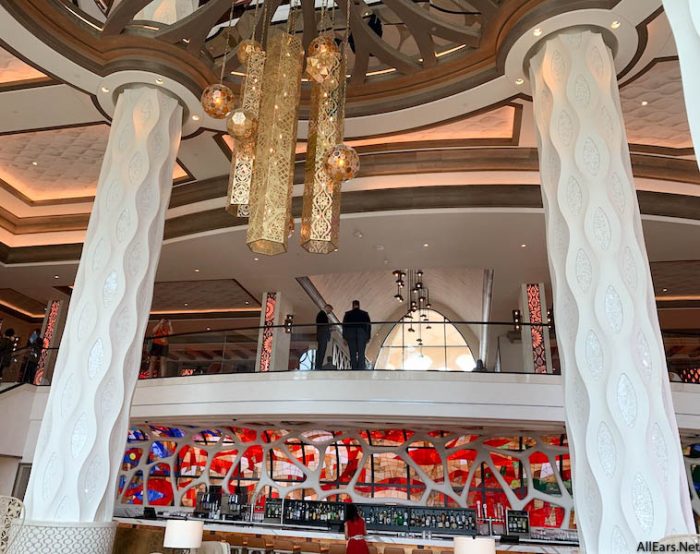 One of the most unique things about Gran Destino Tower, is that it doesn't feel like a Disney resort. It feels much more modern and adult than most other resorts on property — even the deluxe resorts. This makes it unique in its own right.
While some guests want over-the-top Disney theming in their resort, others may prefer a more subtle vibe. Gran Destino Tower is perfect for a business guest, or perhaps a couple who prefers high-class lounges over character dining.
Don't get us wrong — there is still plenty of magic at Gran Destino! In fact, the entire Tower is themed after a Walt Disney and Salvador Dali short called "Destino." There are subtle touches from the film all over, in addition to hidden Mickeys, and even photos of Walt.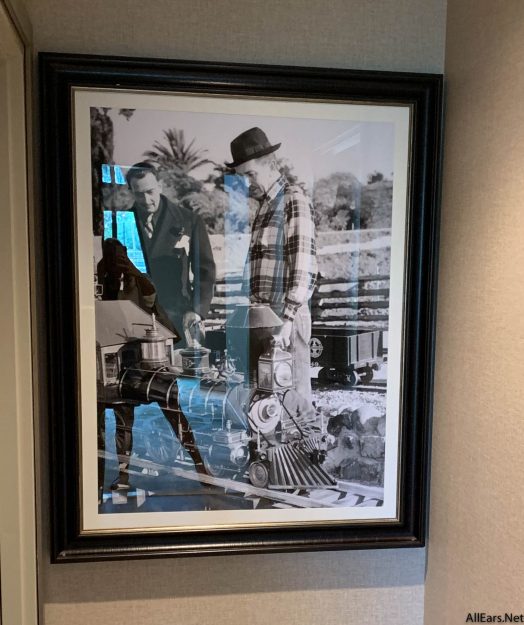 Overall, we loved our stay at the Gran Destino Tower, and can't wait to go back!
And we think this new Tower is going to be a game-changer when it comes to future Disney accommodations. We're more anxious than ever now to see the new Riviera Resort, opening in December!
Are you planning on staying at Gran Destino Tower? Let us know in the comments!
Learn more about the new Gran Destino Tower at Coronado Springs Resort in these recent posts!
Be sure to follow @allearsnet on Instagram and Twitter!
Check out our YouTube Channel for reviews, news, information and more!
Click below to subscribe to the AllEars® newsletter so you don't miss any of the latest Disney news!