Summer is quickly approaching, which means so are our favorite 10-minute rain blasts! We all want the rain to go away when we are visiting a Disney theme park, but rain whips through Disney World on an almost daily basis in the summer.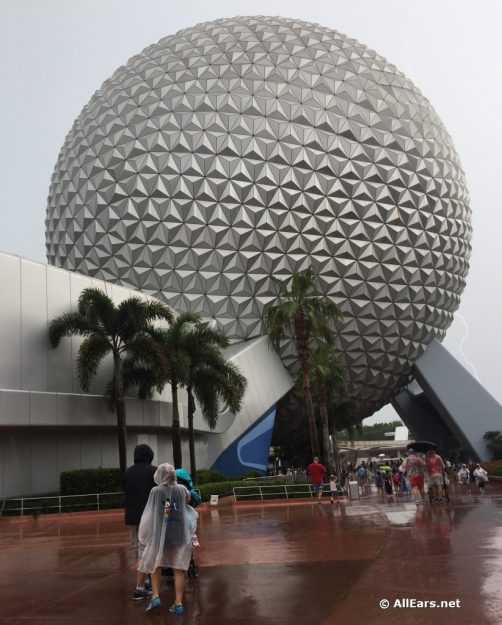 Sadly, rain often means cancellations and ride closures, which is never fun. On a happier note, Disney actually offers a few things that you can only see while the Orlando rain is pouring down. Disney also has a few strict rules that they must follow in order to keep guests and attractions safe. Although ride closures can be a bummer, they are often for our protection.
Rainy Day Parade 
The Rainy Day Calvacade parade at Magic Kingdom is ONLY offered when the rain or weather conditions are too bad to bring out the floats. Disney does its best to give you what it promises, which means if it is possible to send the full parade out it will happen! But if Merida's curls are going to fall and if the dancers are going to be dripping wet, Disney will likely send out the Rainy Day Calvacade.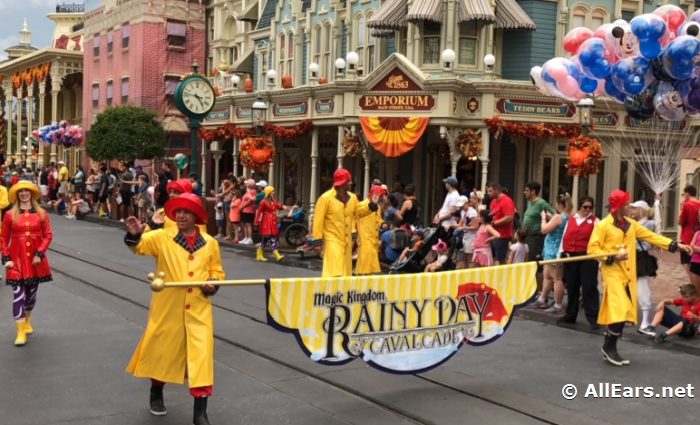 Rain is known to pour down in the mid-afternoon in Florida. Sadly, rain often interferes with the Festival of Fantasy Parade since this parade goes on at 3 p.m.
The Rainy Day Calvacade parade is a little shorter than most, but it is so cute! The dancers wear little rain jackets, hats, and galoshes. They dance and splash around in the rain!
Many of the characters from Festival of Fantasy still come out to play, they just aren't on their normal floats. Mickey, Minnie, and a few other characters ride in on cute cars and the princesses are usually in a gazebo float together! It's actually a unique thing — even all of the AllEars.net team hasn't actually seen the Rainy Day Cavalcade in action!
Shows May Look A Little… Different 
If the castle stage becomes too wet, Disney will modify its showing of Mickey's Royal Friendship Faire to keep performers and your favorite Disney friends safe. This may mean that the show will look a little different and well… in some respects… boring.
If the rain is not too bad to cancel, the performers will do a shortened and modified version of the show in place of Mickey's Royal Friendship Faire. They will come out in groups and walk around the stage to a few Disney songs! So no worries… you'll still get to see your favorite Disney pals!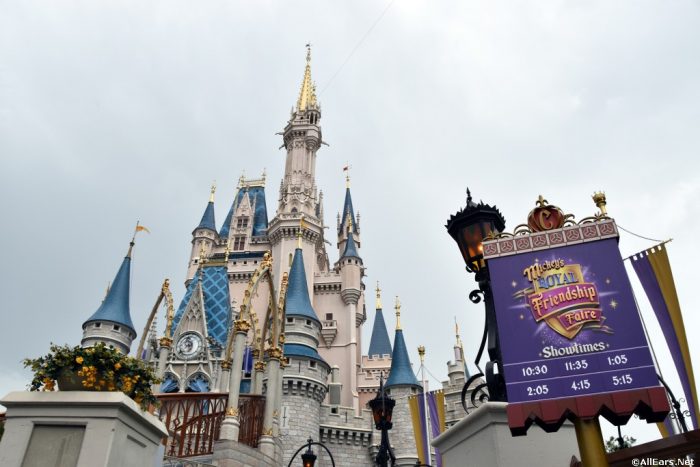 Sometimes if the weather becomes too bad the show will stop right in the middle. When Disney knows a storm is a-brewin' they have Cast Members tracking rain and lighting. Sometimes, they will send out the show in hopes that it will finish by the time the storm rolls in. Of course, this doesn't always happen, so performers are trained to look for certain light colors on the stage. Certain colors will tell them that a storm is coming and to be on the lookout while another color will let them know that the show needs to stop and they need to come inside!
When this happens the show will come to a halt quite possibly in the middle of a song and the cast will walk back to the castle with little to no warning for the guests who are watching.
Lightning Closes Outdoor Attractions and Some Transportation

When lightning strikes within 10 miles of the parks, outdoor rides will shut down. This includes rides like Slinky Dog Dash, Astro Orbiter, and Expedition Everest.  Disney usually will not close the queue line so you can totally wait out the storm while in line for an outdoor attraction. Your wait time might even reduce if other guests decide to ditch!
Also, you may want to note that it does not even have to be raining for attractions to close! Sometimes it will be completely sunny outside and an outdoor attraction will be forced to close. This can happen due to both wind and lightning.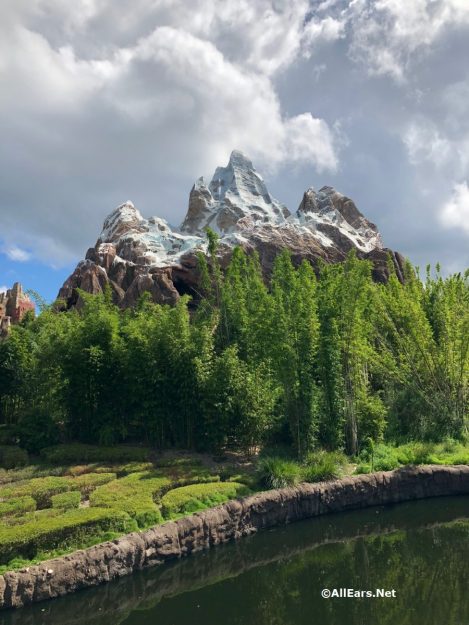 If the rain or lightning becomes too bad Disney will, of course, cancel shows like Fantasmic! or Happily Ever After. Some shows can even be canceled for wind… crazy, right? We don't want Mickey falling off the mountain though, right?
Like I said earlier, Disney doesn't like to cancel shows, so they will likely delay it for as long as possible in hopes that guests can still see them! Sometimes shows will have a rolling delay while Disney scrambles to make a show happen for its guests. So if you're dedicated, I suggest waiting it out!
In addition to attractions closing, water transportation will also close when lightning is within range. If you're planning on taking a FriendShip between Epcot and Disney's Hollywood Studios, or a launch back to your resort, you may have to default to an alternate plan.
When water transportation shuts down, Disney usually supplies bus transportation alternatives. Check with the transportation cast members to find out what your choices are!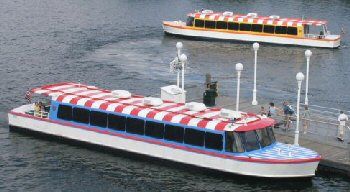 Outdoor Food Stands Close 
When the weather gets bad enough, outdoor food stands will close. The Cast Members will quickly pack up their things and head inside. Sometimes the stand will look a little messy since the Cast Members will literally cover the registers and get out of there! So, if you ever are looking for a Cast Member at a pretzel stand in the pouring rain, they're probably inside staying dry! The stands will reopen once the storms move past.
Ponchos Come Out Full Force 
Of course, Disney always sells ponchos, but the second it starts to rain or the sky becomes a little dark Cast Members whip out ponchos at practically every merchandise location. They will be in locations you didn't even know would sell a poncho. You will see them everywhere and they will be readily available. We suggest always bringing your own when going on a Disney vacation because they are pretty pricey inside the parks.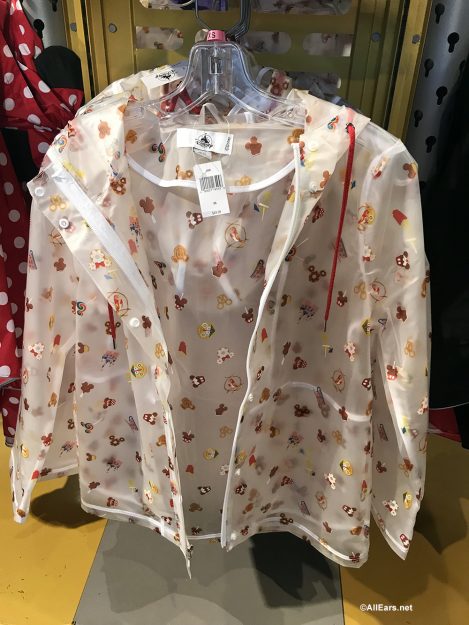 You will even see Cast Members in little ponchos… if they remembered to pick one up from costuming, of course. I can't count the number of times Cast Members forget theirs and get stuck in the torrential downpour.
In addition to the ponchos, you'll find an assortment of umbrellas and other rain gear. In fact, Disney World recent debuted a line of specialty rain gear that will help keep you dry when the rains come down.
Those are the major things that happen when a downpour hits Disney.
Do you know any other Disney rainy day fun facts? What is your favorite thing to do on a rainy day at Disney World? Let us know in the comments below! 
Be sure to follow @allearsnet on Instagram and Twitter!
Check out our YouTube Channel for reviews, news, information and more!
Click below to subscribe to the AllEars® newsletter so you don't miss any of the latest Disney news!