Disney park characters have seen a huge amount of evolution over the years.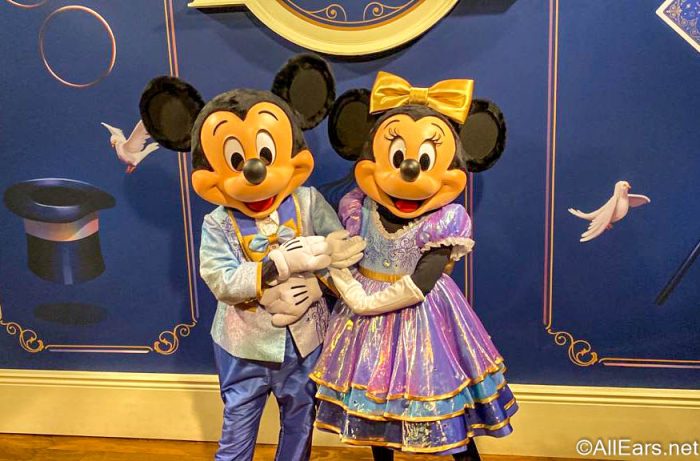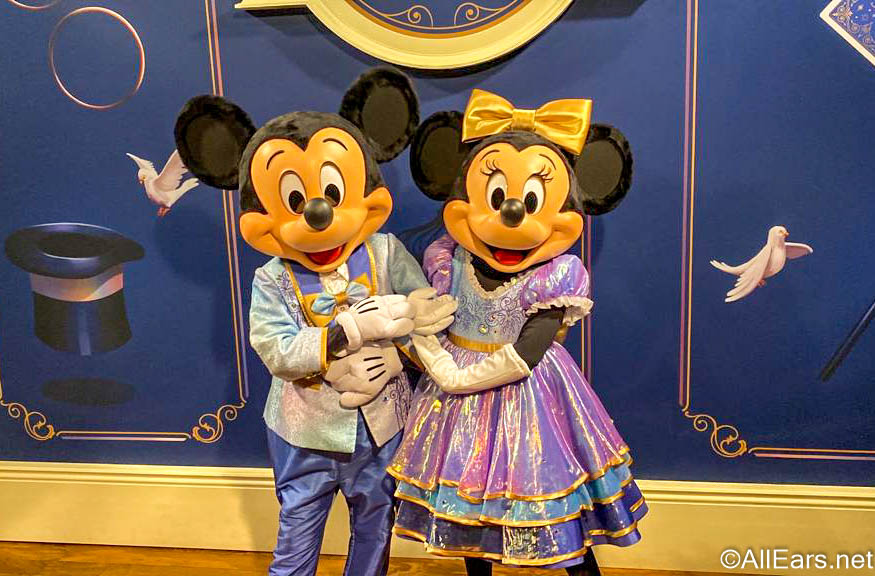 From the way they meet and interact with guests to their outfits, things are pretty different than they were on Disneyland's opening day.
So… let's start from the beginning. I do want to warn you to proceed with caution when reading, because this might ruin character magic a bit.
Mickey and Minnie Costume Evolution
Live Disney characters actually made their first appearance before Disneyland opened. Mickey, Minnie, and the Seven Dwarfs attended the premiere of Snow White and the Seven Dwarfs at the Carthay Circle Theatre in Los Angeles in 1937. Mickey and Minnie's outfits were pretty much just black leotards, shorts, and gloves. The costumes looked flimsier and more human-like at this point. Their faces were made of a strange material that reminds me of inflatables.
In 1950, Mickey and Minnie appeared in a segment of The Ice Capades, which was a traveling show that featured ice skating performances.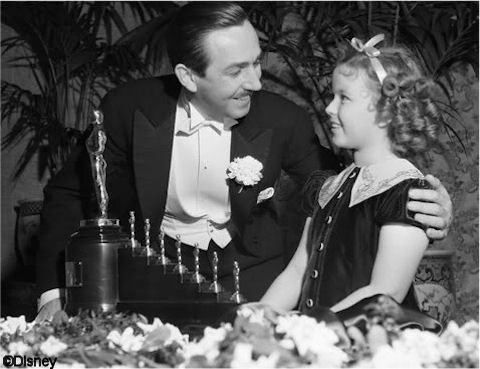 When Disneyland opened in 1955, Walt did not have character costumes for Mickey and Minnie available. Instead, he used the costumes from the Ice Capades show. This meant that there were strange holes that had been created in the heads to help the skaters see. Mickey and Minnie's costumes remained the same for three years. The heads changed into something we're more used to seeing on Disneyland's fourth anniversary.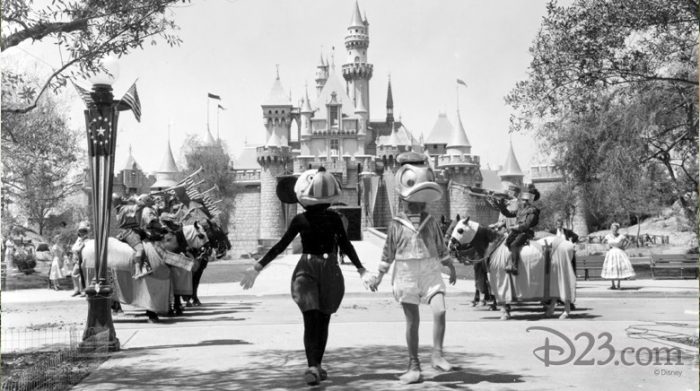 Starting in 1961 Mickey and Minnie's costumes underwent HUGE changes. Mickey and Minnie were much larger, with huge proportions. They were also taller as the performers' view came from their hats. These new costumes allowed Mickey and Minnie to move their ears and nose, though this costume change didn't stick around for long. There also used to be a Pooh Bear costume very similar to this.  He could also wiggle his nose!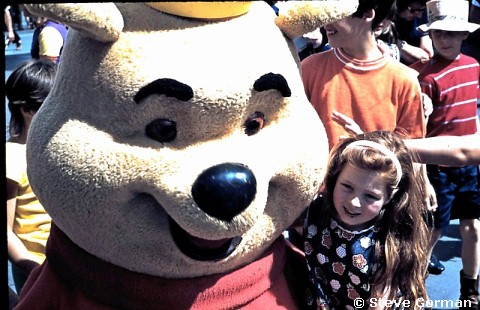 The '60s and '70s brought character costumes closer to what we are used to today, but for some reason switched to five-fingered gloves instead of the four-fingered gloves they had been wearing. Mickey rocked a tux and Minnie wore a classic bow. This is also when the standard for shorter mice began, which helped to make them more approachable for children.
In 1978, fur was added to the Mickey and Minnie heads. Minnie also began sporting eyelashes and her dots with a new dress. These outfits are very similar to the ones you can currently see at Character Spot in Epcot. The gloves were also switched back to four fingers.
Another major head transformation took place in 1987. This is when the heads become more round and natural-looking.
Articulated Heads
The next BIG change took place in 2006 with the introduction of articulated heads. This meant that Mickey, Minnie, and other characters could move their eyes and mouths. This was seen only in shows until talking Mickey debuted at Magic Kingdom. This was a meet-and-greet in which guests could interact with talking Mickey up close.
Sadly, articulated Mickey was removed about a year ago, due to lack of continuity. Disney believed that guests might find it strange they could talk to Mickey in one location and not in another. It also ruined the magic a bit for some, plus it was a very expensive technology for Disney to invest in.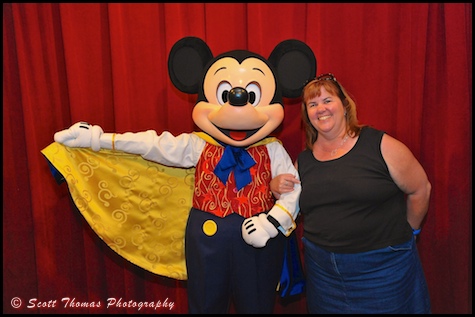 Many stage characters still have art heads, including Olaf, Mickey, Minnie, Donald, Daisy, Louis, and Goofy in Mickey's Royal Friendship Faire. These heads allow the characters to sync up to a music track so it looks as though they are really speaking and singing. Before this, puppetry was used to make the heads move, and in fact Timon in The Festival of the Lion King is still a puppetry role. This means that the performer is doing puppetry while performing. The buttons are on his hands, so if you look closely you might see Timon move his thumbs throughout the performance. This is the performer making Timon's mouth and eyes move.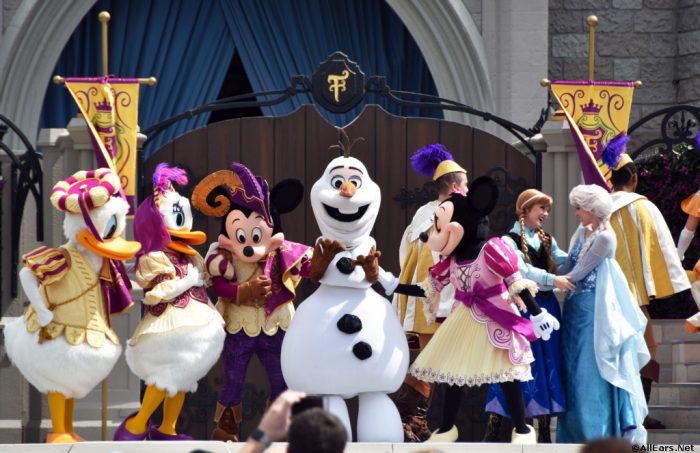 Character Interactions
Other changes have come in the form of character offerings. More villains used to meet guests around the parks, but sometimes performers became too scary. Many kids were too afraid to interact with them, so Disney has limited many of these interactions to Halloween parties.
There are a few villains that can still be met on a daily basis, though. These include the Evil Queen, Gaston, the  Wicked Stepsisters, and Captain Hook. Just check your Disney apps for details on when and where to find these bad guys!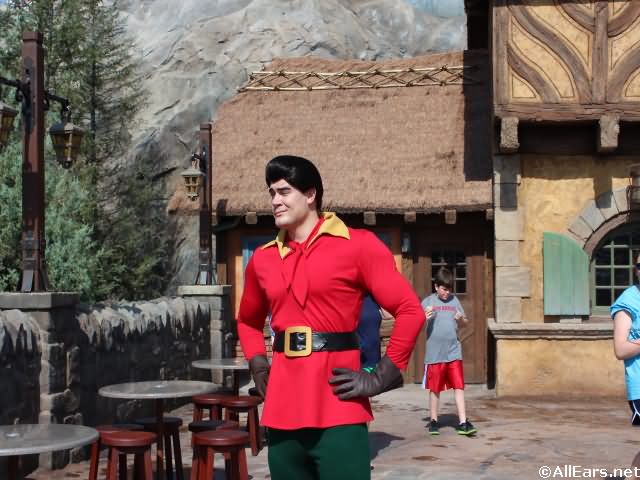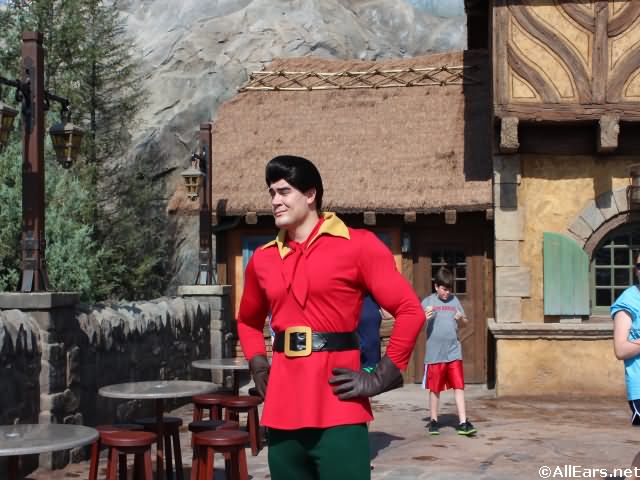 Characters also used to roam throughout the parks more than they do now, especially at Walt Disney World. Many meet-and-greets today have moved toward a more personal, controlled experience. You wait in line, snap a photo, get an autograph, often in a private meeting room, such as Princess Fairytale Hall in Disney World's Magic Kingdom.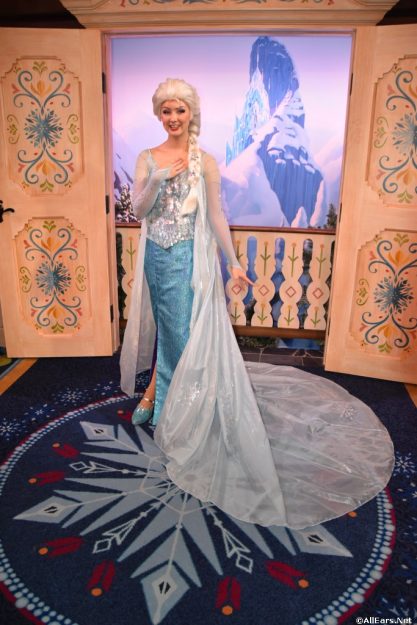 This type of greeting is less spontaneous and feels much more formal, but became necessary as crowds grew at the parks.  These greetings maintain everyone's safety — even that of the characters! And with FastPass for many of these meet-and-greet experiences, you can be a little more sure of seeing those characters that you desperately NEED to see, rather than taking a random chance.
Characters You Can't Meet Anymore
Not only have the characters changed over the years, but some have out and out disappeared. Here are a few characters that you can no longer meet.
We think Flounder was cute and scary at the same time. I mean… he was one BIG guppie.
And on the flip side of that, Dumbo was really tiny!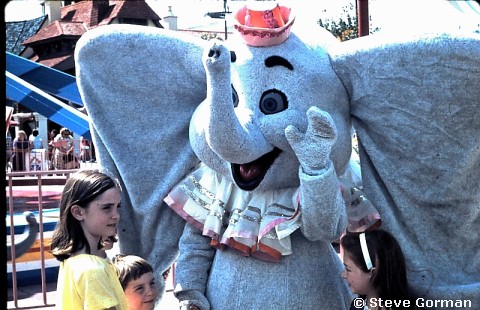 Though things have changed throughout the years, the magic of Disney has always shone through in its character meets. In fact, we'd guess that the memory of meeting a favorite character is one that most Disney fans treasure the more than any other.
What's one Disney character you wish you could meet at the parks? Let us know in the comments below!
Be sure to follow @allearsnet on Instagram and Twitter!
Check out our YouTube Channel for reviews, news, information and more!
Click below to subscribe to the AllEars® newsletter so you don't miss any of the latest Disney news!