Disney often comes out with really fun themed drinks. From 'LeFou's Brew' at Gaston's Tavern in the Magic Kingdom to the Nautilus at Trader Sam's Grog Grotto, there's a beverage to suit every taste… and every theme!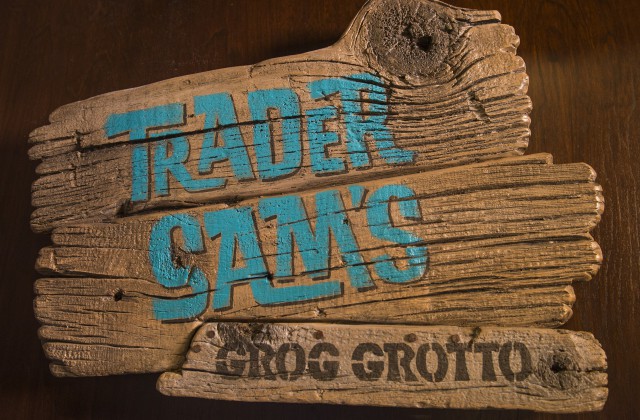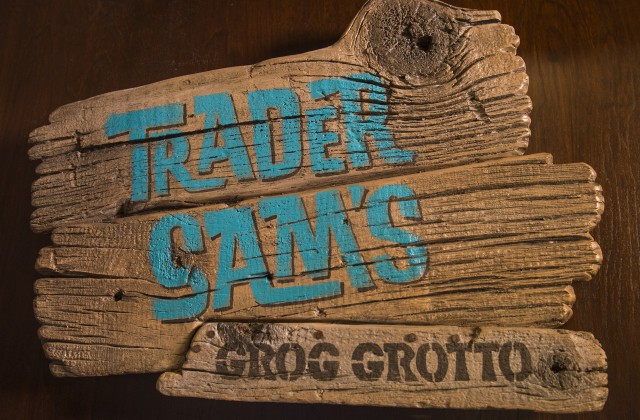 With that being said, we have thought of at least 20 more that could easily be added to Disney's themed specialty beverage list!
1. A 'Frozen' Slushy 
This one is pretty simple. Just a yummy blue slushy to recall Queen Elsa's icy blue dress. We'd sell it at the Norway pavilion in Epcot or possibly in Fantasyland.
2. Pixie Dust Potion
We see this Pixie Dust Potion as a frozen lemonade with some sort of edible sparkles on top.
3. Fizzy Light Saber Drink with Pop Rocks 
This drink could be served at Hollywood Studios — probably at Oga's Cantina in the new Star Wars: Galaxy's Edge — and could be served in red, green, and purple, just like the famous light sabers themselves. The Pop Rocks will give it that extra spark!
4. Evil Queen Witch's Brew 
I know that there are a few new and really awesome Snow White-themed drinks being served at Artist Point at Disney's Wilderness Lodge. I think this one could be served at The Friar's Nook across from Seven Dwarfs Mine Train in Fantasyland.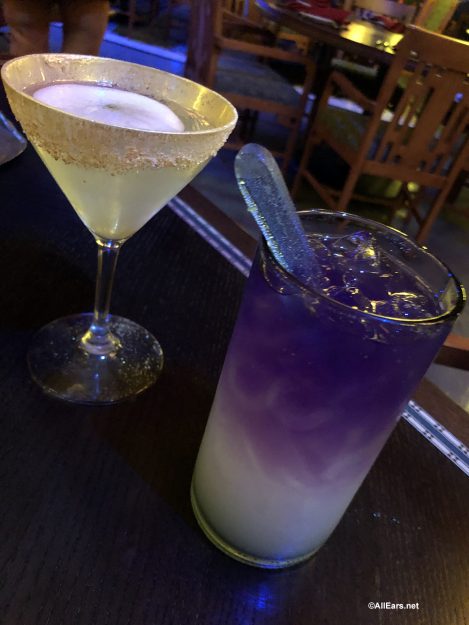 5. Tarzan's Jungle Juice 
This could be a mixed drink of different tropical flavors and could be sold as a cocktail or a mocktail! Of course, it would be served in either Adventureland or maybe even in Animal Kingdom's Africa.
6. Tipsy Tea Cup
This drink could easily be served as a mocktail hot toddy at Cheshire Cafe or at any quick service location in Fantasyland. It could also be served as an actual cocktail at The Grand Floridian.
7. Belle's Tea 
This idea is simple but super cute. We'd like to see it served in a souvenir tea cup at Be Our Guest Restaurant in Fantasyland.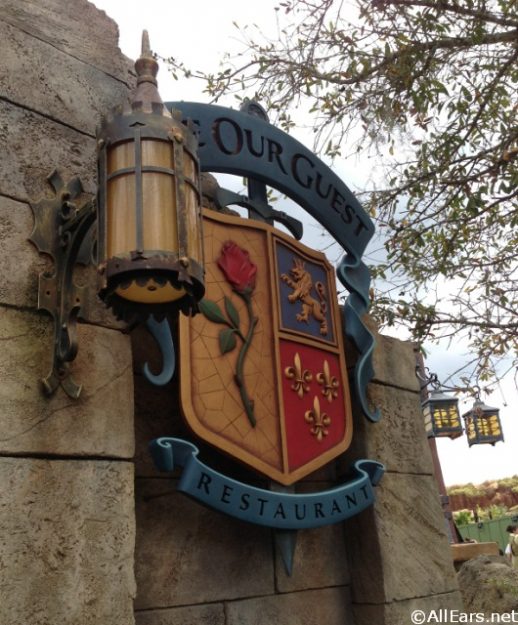 8. The Loose Slipper
This drink could also be served in a really cute souvenir cup that looks like Cinderella's pumpkin carriage. We envision it being sold during Mickey's Not-So-Scary Halloween parties. It would be some sort of pumpkin-spiced beverage!
9. Rocket Punch
This fresh and fruity punch should be served at Epcot once the new Guardians of the Galaxy attraction opens.  We think it would make a perfect pick-me-up on a hot day for kiddos and parents!
10. Radioactive Spider Venom 
This drink could easily be sold at Disney California Adventure, perfect for anyone who has dreamed of having super powers like Spider-Man. It could be a red and blue strawberry-blueberry smoothie!
11. Rusty's Premium Motor Juice 
Sounds yummy, doesn't it? This would be perfect in Cars Land or at Hollywood Studios near the new Lightning McQueen's Racing Academy show. This drink could be a simple fruity mix perfect for kids or a frozen apple juice kind of like 'LeFou's Brew' at Gaston's in Fantasyland at Disney World.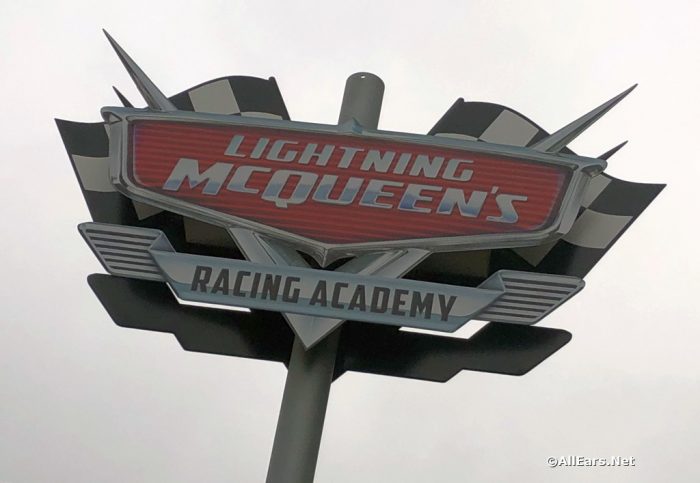 12. The Heart of Te Fiti
This could be a really cool green drink served in Adventureland. Maybe it could come with a glowing ice cube!
13. Sea Salt Margarita
This could be at Trader Sam's or a seasonal drink at resorts, or maybe even at the Coral Reef in Epcot. The margarita would be served with a dinglehopper stir stick or straw.
14. Ahoy Mateys
Sadly this can't be served in Adventureland unless it is a mocktail, but it's another drink that might be a fun Trader Sam's addition, or maybe Jock Lindsey's Hangar Bar at Disney Springs.  The drink would use banana flavored rum… since that is totally what we smell when riding Pirates of the Caribbean. 
15. The Fab Five Layered Slushy 
This could easily be sold all over the parks and could even have a fun souvenir option that incorporates the Fab Five! The colors will be red for Mickey Mouse. Pink for Minnie Mouse. Blue for Donald Duck. Yellow for Pluto. Green for Goofy.
16. Pinocchio's Truth Serum 
This drink could be sold at Pinocchio Village Haus. It could be another fun kiddy juice option!
17. The Wildest Drink in the Wilderness
This will be a Big Thunder Mountain themed drink and could be served at a few quick service locations in Frontierland, including Pecos Bill Tall Tale Inn. This drink should include big and overwhelming flavors. I'm thinking something sour!
18. The Foolish Mortal
Another one that could glow in the dark, this drink would be so fun for Mickey's Halloween parties! Served in a souvenir doom buggy, this drink would be such a fun find for Haunted Mansion lovers.
19. Twisted Twilight Zone
This drink will be a tea served with a DROP of lemonade. It will be an Arnold Palmer-type beverage and can be served at Hollywood Studios as both a cocktail and mocktail! 
20. Everest Java Juice 
This coffee will help you on your expedition up Mt. Everest. We're thinking a coconut-flavored coffee that is perfect to grab before hopping in line for Expedition Everest.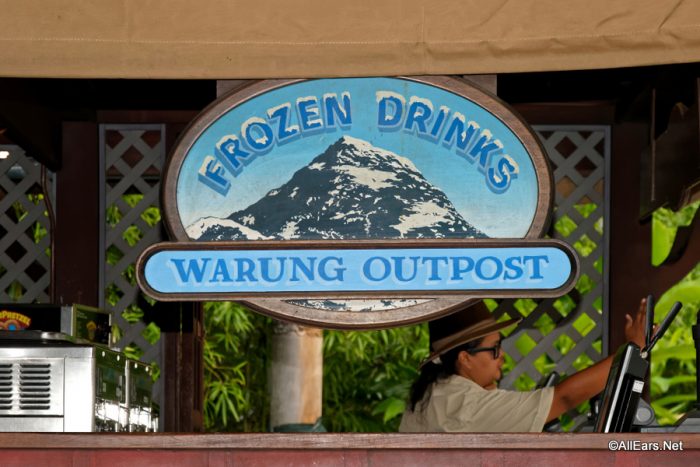 Do you have any ideas for fun drinks that could be served around the Disney theme parks? If so, let us know in the comments below!
Subscribe to the AllEars® newsletter so you don't miss any of the latest Disney news!