Contributing photographer Jason of disneygeek.com sends us his photos and observations on the new "Wilderness Warming Hut" air dryers recently installed outside Disney California Adventure's Grizzly River Run attraction.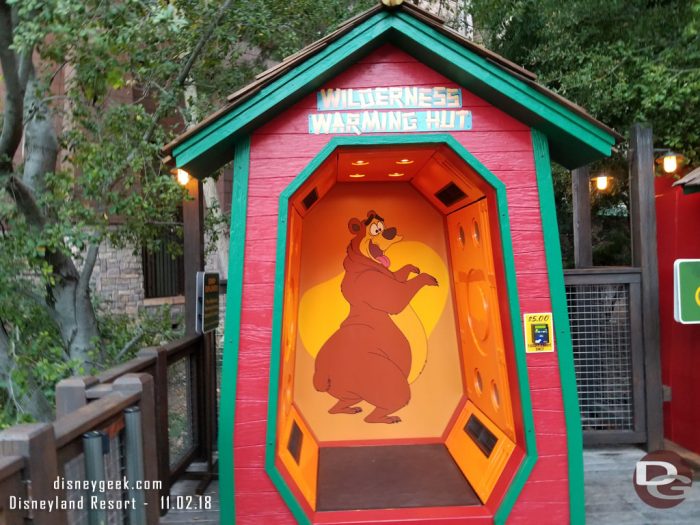 Two new Wilderness Warming Huts have been added across from the Rushin' River Outfitters store in the Grizzly Peak Recreation Area at Disney California Adventure.  These air dryers give guests the option of drying off a little after experiencing Grizzly River Run.  For $5 a cycle you and up to four friends can stand inside the hut for about 3.5 minutes as heat lamps turn on and fans circulate the air around you.  I did not experience the hut but saw one in action in the evening.  A couple walked by and found them interesting so decided to use it as a photo booth and took turns inside while the other took photos and video with their phone.  I saw no one use them to dry off the couple times I walked by, but it was 90 degrees out during the afternoon and still in the 70s in the evening so not really a high demand day for hot air.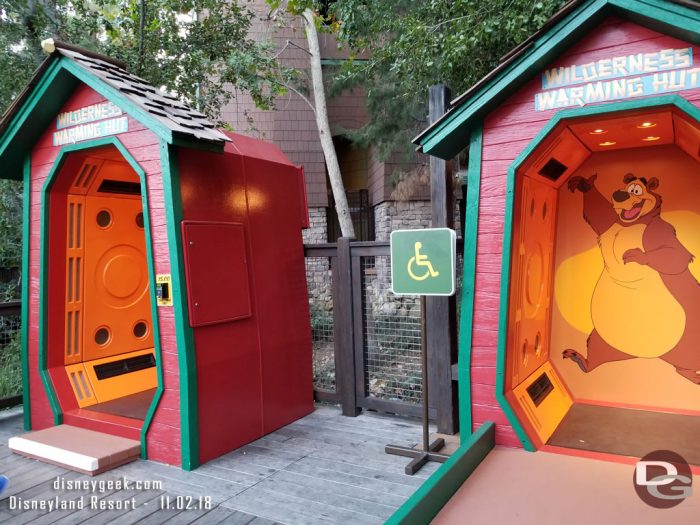 A ramp outside one of the huts makes it wheelchair/ECV-accessible.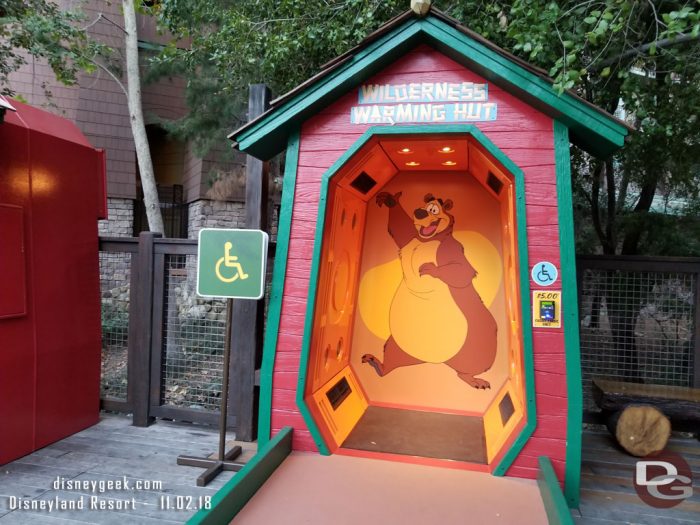 Hope you enjoyed this highlight from my trip to the Disneyland Resort.  For additional photos and details from this trip you can check out the full Disneyland Update I posted on my site, https://disneygeek.com Also be sure to follow me on twitter @disneygeekcom for pictures from the parks.
Want to stay up-to-date on all the Disney news?
Subscribe to the AllEars® Newsletter!