Luxo Jr., the iconic Pixar lamp, has been added to the Pixar Pier entrance archway in Disney California Adventure, completing the Pixar Pier marquee as it was depicted in the original concept art.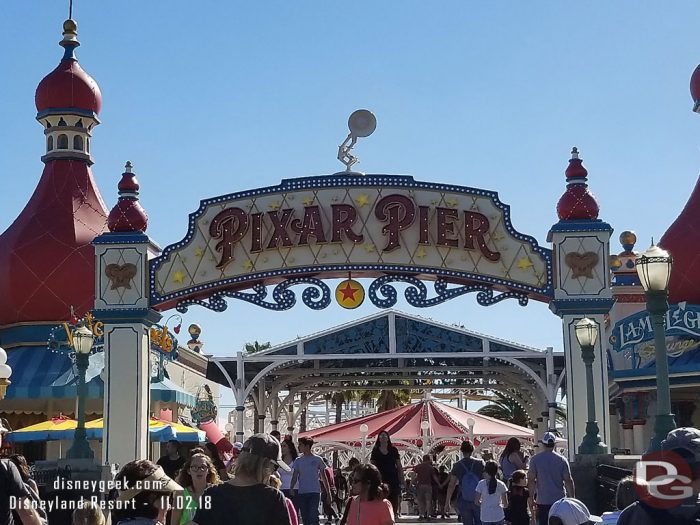 Contributing photographer Jason of disneygeek.com sends us these photos and observations from his trip to the parks on Friday, November 2, 2018.
The Pixar lamp is animated and from time to time it "comes alive" and moves around a little. The motion is not synchronized to anything that I could tell. The photo and video below were taken during an afternoon visit.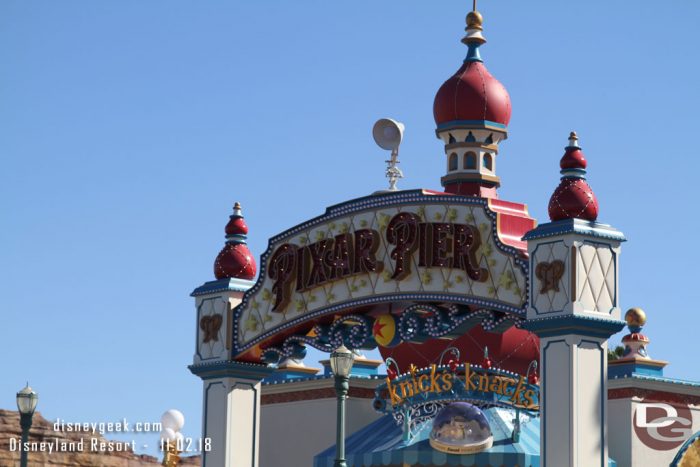 I returned in the evening to see it after dark.  It's easier to see the light after dark – the lamp turns on and off periodically as shown in the video.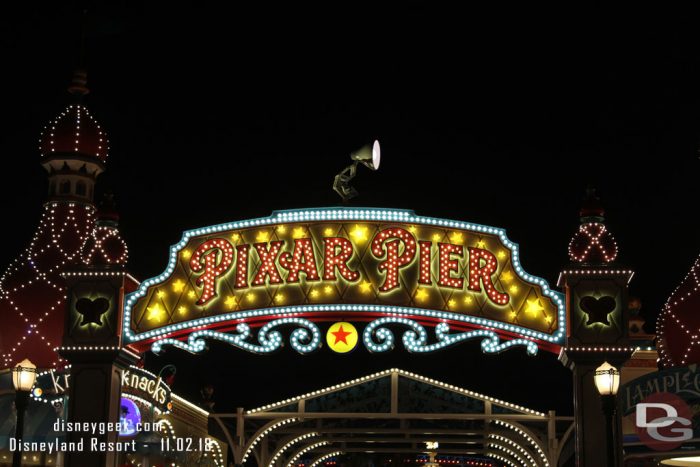 Hope you enjoyed these highlights from my trip to the Disneyland Resort.  For additional photos and details from this trip you can check out the full Disneyland Update I posted on my site, https://disneygeek.com Also be sure to follow me on twitter @disneygeekcom for pictures from the parks.
Stay on top of all the Disney news:
Subscribe to the AllEars® newsletter!