Recently, my husband and I did some home renovations, which led us to clearing out a lot of closets and throwing out a lot of old junk. Wow, it's amazing what you accumulate after you've lived somewhere for 25 years!
In the midst of Operation: Purge, my husband decided it was time to finally convert all of our old 35mm slides into digital scans. He went online, found a company that he thought sounded like a good bet, then packed up and shipped off 3,000 (yes, I said 3,000!) slides to this company. Within several weeks, they had converted all our slides to digital, and we were able to see them online. A few weeks later, they returned the slides to us, along with five CDs chock full of our old and precious memories. It really was a worthwhile process. Now if only the packrat in me would allow me to throw out the physical slides!
In any case, amongst all those scanned images were many Disney memories, dating back to my husband's first trip to Walt Disney World in November 1973. He was just 14 and his class went on a school trip ostensibly to visit Cape Canaveral. Unfortunately, it rained the day they planned to visit, so they ended up spending a day at that new amusement park over Orlando way… I thought it would be fun to share some of his photos from that trip, to reminisce over things that aren't there any more, and laugh (or cry) over how things have changed.
Take a look at the Contemporary. What a difference 45 years makes!
They've kept the front of Magic Kingdom pretty much the same, though.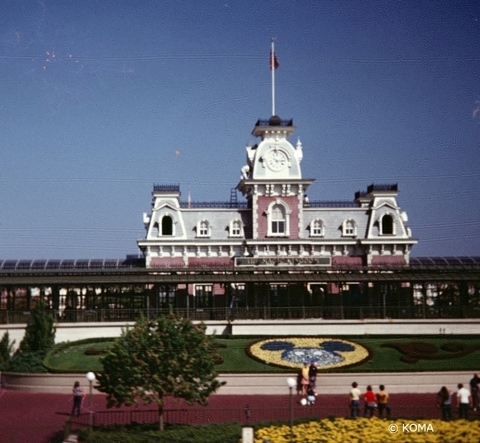 Of course, these topiaries in the front of the park are long gone. They were placed there originally to entertain guests coming over to the Magic Kingdom via the monorail, when there still wasn't that much to look at. (And if, like me, you don't remember ever seeing these, you might want to read more about them in this AllEars® feature by Jim Korkis.)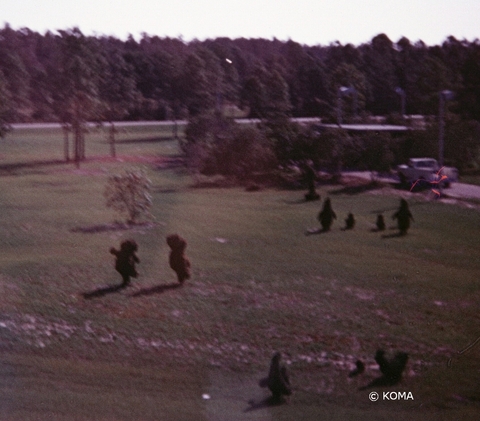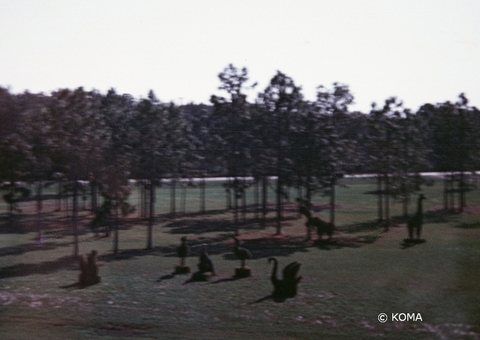 Main Street USA and the Castle have changed some.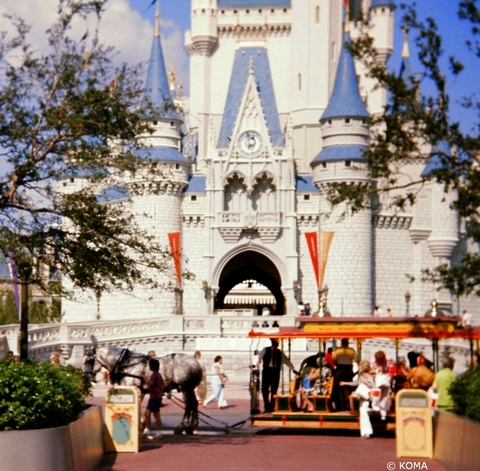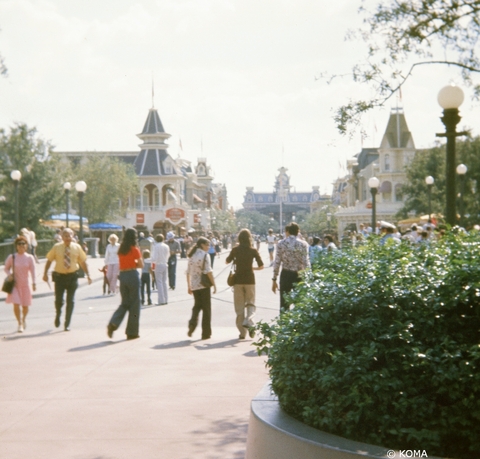 I think the view toward the Haunted Mansion is about the same as it was — well, OK, the trees have gotten way bigger.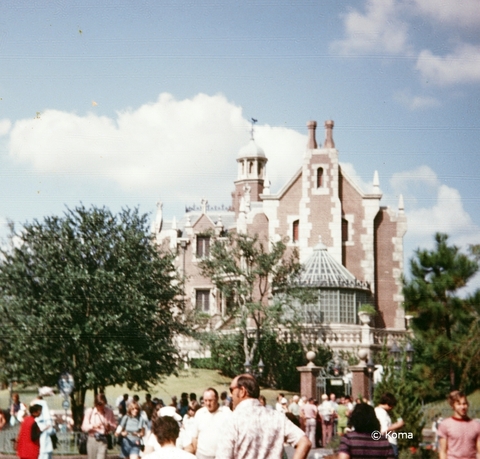 We'll pause for a moment to mourn the loss of the Nautilus and 20,000 Leagues Under the Sea (closed in 1994) … *sigh*
And the Mike Fink Keelboats (closed in 1997, I think) …
And the Skyway (closed in late '99) …
But at least we still have the fort on Tom Sawyer Island (even though it's undergone a name-change)!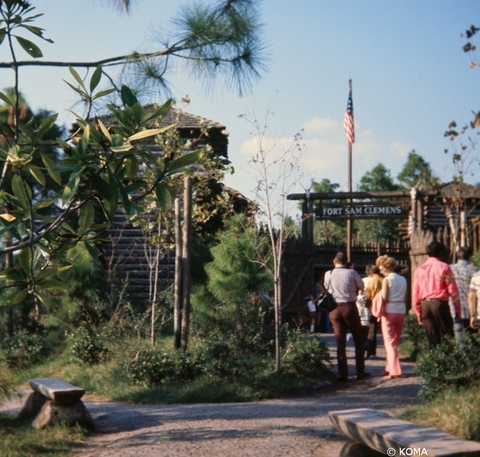 And the Riverboat!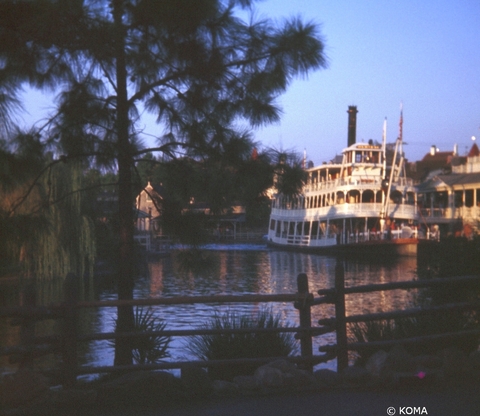 Is this the Swiss Family Treehouse? It's so dark, it's hard to tell and my husband can't recall, but I guess it must be.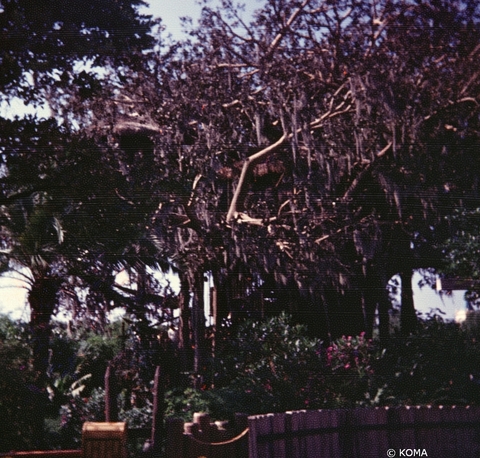 We have Double Dumbos now, so that's a definite improvement… for some Disney-goers, at least!
And I think we can all agree that Pluto looks much better today without those scary eyebrows!
Sadly, these are all the photos he took. I wish we had more, but he was only 14, after all, and spent more time riding rides than taking photos.
But hang on a minute… what do I see here? Scans of our family trips from the 1990s and early 2000s? Well, they'll have to wait for when I have time to take another stroll down Memory Lane…