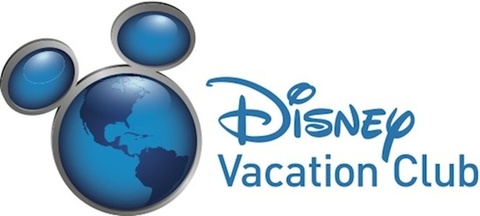 (email from DVC to members, 12/22/2017)
Dear Member,
On behalf of our entire Disney Vacation Club team … Happy Holidays to you and your family! Here's hoping it has been an unforgettable year filled with special Disney moments and plenty of Membership Magic.
As you know, we are always making big plans for the future around here, specifically as they relate to your vacation experience. With that in mind, I am thrilled to share a few details about some new advantages and benefits coming your way in the New Year:
– As always, we're continuously working on enhancements to your digital experience. Starting next summer, we'll give you expanded functionality and convenience on the Member website, letting you not only make but also modify your reservations when you're booking Disney Vacation Club resorts with points. The enhanced site will also be mobile friendly so you can make and modify your reservations right from your smart phone.
– In early 2018, Reunion Station will open adjacent to Geyser Point Bar & Grill at the new Copper Creek Villas & Cabins at Disney's Wilderness Lodge. Reunion Station is being created exclusively for you, our Members, and will function as a concierge lounge serving a light breakfast and happy hour offerings (a nightly fee applies). You may also book unique activities at Reunion Station, like wine tastings and photography classes. During certain times of day, the new lounge will simply provide a peaceful place to relax.
– Your in-room experience has never been more important to us. That's why we will begin removing trash from your rooms at Disney Vacation Club resorts on a daily basis in addition to regular housekeeping visits. The daily service begins December 22, 2017, at five resort properties (Bay Lake Tower, Polynesian Villas & Bungalows, The Villas at Disney's Grand Floridian, Disney's Grand Californian and Aulani). The service extends to all other Disney Vacation Club resorts on January 7, 2018.
– You will enjoy more Moonlight Magic dates than ever in 2018, with events already confirmed for every month from January through November. Included are the first Moonlight Magic events at Disney's Hollywood Studios, where the highly anticipated Toy Story Land will have made its debut by the time Members take over the park. Also planned is a return to Disney California Adventure, where Paradise Pier will have been transformed into Pixar Pier. Click here for confirmed dates.
– Launched in 2016 as part of Disney Vacation Club's celebration of "25 years and beyond," the Member Lounge on the second floor of the Imagination! Pavilion at Epcot became an instant hit. The lounge's popularity prompted its extended operation in 2017, and I'm pleased to report that it's scheduled to remain open throughout 2018. If you happen to be visiting Epcot, I encourage you to stop by the lounge between 10 a.m. and 6 p.m. daily to enjoy comfortable seating, complimentary soft drinks, Wi-Fi, device-charging stations, access to Member Service Advisors and more.
– We know how important it is for you to reach Member Services at convenient times. With that in mind, we have extended the hours for Member Services by 90 minutes each day – to 9 p.m. ET on weekdays and to 7 p.m. ET on weekends.
– You've been asking about this for a long time, and I couldn't be more pleased to provide it: Personalized merchandise. We're talking about shirts, hats and other apparel and gift items that are customizable for each Member and their resort. You can even add the milestone year you joined Disney Vacation Club. Visit the Benefits & More section of DisneyVacationClub.com to learn more about how to show your pride in your Home Resort.
– And don't forget about the exclusive ticket savings we're offering Members and guests at Walt Disney World Resort, available for purchase for only a few more days (you can buy them through January 3, 2018, and activate them through the end of 2018). Save more than 25% on a Disney Platinum Plus Annual Pass, or get seven days of Disney Theme Parks for the price of five. These are two really exciting offers – and a continuation of the discounts and special offers we make available to our Members, like extensive merchandise and dining discounts at Walt Disney World Resort and Disneyland Resort, as well as unique opportunities with Disney Cruise Line and Adventures by Disney.
So there you have it … quite a collection of new Membership Magic experiences and exciting offers … with many more in development or on the way!*
As we celebrate the holidays, I hope you'll take time to enjoy the season's many blessings by spending time with the people you care about and making your own special memories. Thank you for your membership in Disney Vacation Club. We couldn't be more pleased to have you as part of our family.
All the best,
Ken Potrock
Senior Vice President & General Manager
Disney Vacation Club, Adventures by Disney & Golden Oak Management, LLC