Children visiting Walt Disney World this summer also can spend a week learning from golf professionals at the "Happiest Place on Turf." Walt Disney World Golf is offering its Junior Golf Camps for the fifth year, and registration is open now — with new discounts.
Kids ages 7 to 17 can learn from PGA professionals on the resort's championship golf courses. They will practice putting at a Magnolia course green, improve their short games and full swings near the Palm course, and play one of the courses on three separate days. There is a ratio of one instructor for every six junior golfers, and each session can accommodate up to 20 campers.
"We really want to give kids the chance to be introduced to the game or to polish their skills while giving them the 'Disney Experience' with the program," Michael Schlager, director of instruction for Walt Disney World Golf, told me.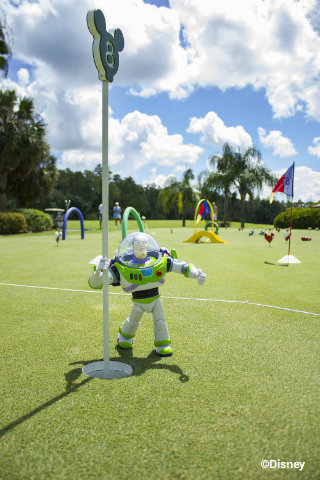 Each weeklong session is more than just a golf clinic, he said. The "Disney Experience" means that lessons are themed to Disney characters, plus there are games and prizes. At the end of the week, junior golfers even are awarded medals for their teams' standings in the ongoing competition.
Lunch also is included in the cost of the camp, which is $350 per week. (Each additional child in the same family receives a discount of $50 off the tuition. Plus, Disney cast members receive a $50 discount; Disney Vacation Club members, $25; and military personnel, $25.) On Monday through Thursday, students are served a boxed lunch with items such as a sandwich, apple, chips and a drink. On Friday, they celebrate the week with a pizza party. Each lunch hour also features a Disney movie.
Walt Disney World's Junior Golf Camp runs from 9 a.m. to 2 p.m. daily. The weeklong sessions begin on June 5, 12, 19, 26; July 10, 17, 24, 31; and August 7. (At the time of publication, spots still are available in all sessions.) To register, call 407-WDW-GOLF or go online to http://golfwdw.com/junior-golf-camps/. If your child doesn't have golf clubs, a set will be provided.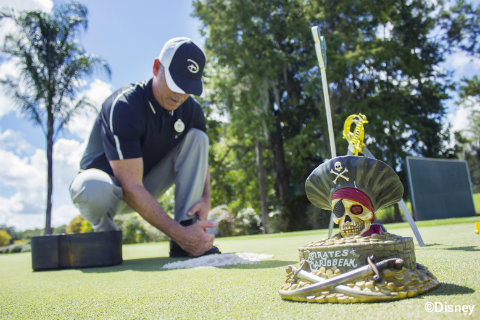 "We put a focus a fun, and we give [the junior golfers] better skills," Schlager said. "They have a lot more fun if they continue to improve."
If you're not going to be at Walt Disney World this summer but wish your child could participate in a golf clinic at the resort, be sure to check the website periodically. One-day clinics for kids are offered seasonally, and they incorporate many of the same elements as the weeklong camps. The cost is $115 for each session, which runs from 9 a.m. to 3 p.m.
Arnold Palmer Golf Management operates Walt Disney World Golf courses.