by David S. Abel
AllEars.Net Guest Blogger
Usually all the new things open or start just days after I return home from a trip to Walt Disney World. Therefore I was quite excited when I saw that the Sci-Fi Dine-In at Hollywood Studios was going to begin offering breakfast during my recent visit! And naturally I had to make reservations for the first day.
Sunday, November 1, my traveling party arrived at the Sci-Fi Dine-In about 10 minutes early for our 9:30 a.m. breakfast reservation. The four of us were promptly seated in a car that seats six towards the back of the drive-in and were given our road maps (menus).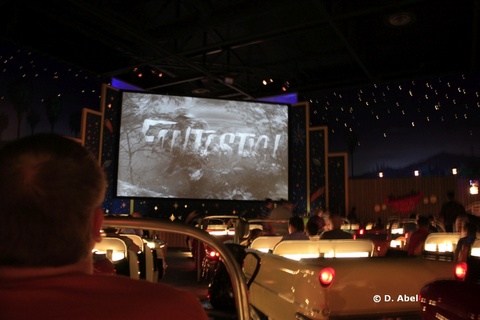 The breakfast is a fixed price of $23.99 per person, which seemed a bit high, but once we figured out exactly what was included, it didn't really seem that bad.
Each person receives three pastries (a croissant, a double chocolate muffin and a cinnamon bun), choice of a yogurt parfait or fresh fruit, choice of entrée and a beverage.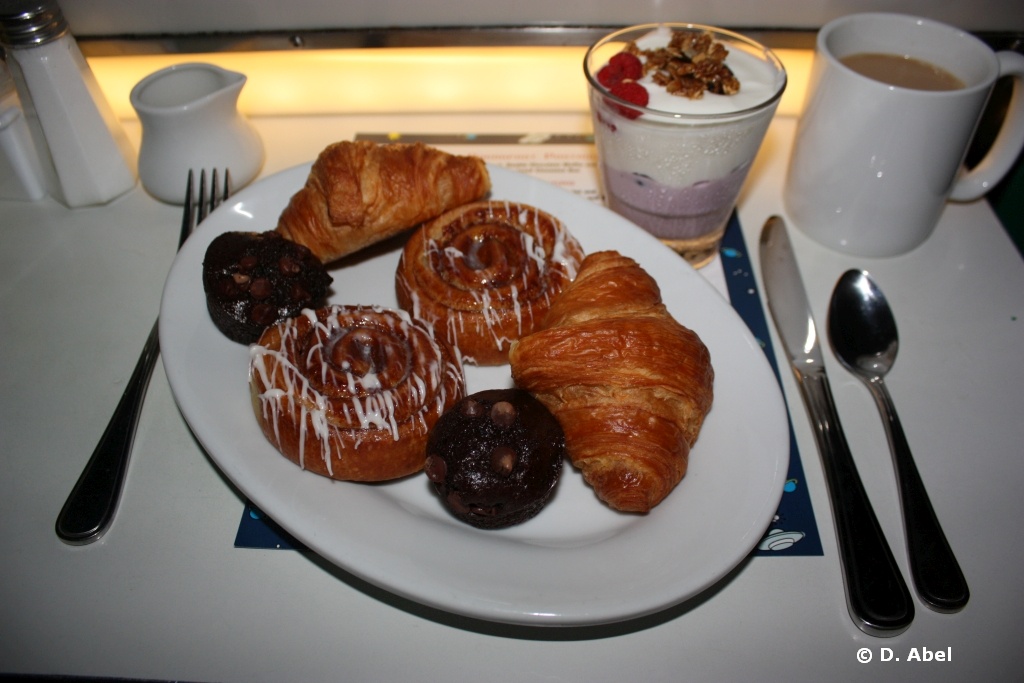 Amongst our party we ordered the Steak and Eggs, Shrimp and Grits and Mickey Waffle. We all started with the yogurt parfait which included raspberry and vanilla yogurts with fresh berries and granola. My Steak and Eggs was very tasty, and the platter was served as you might expect at an expensive gourmet restaurant.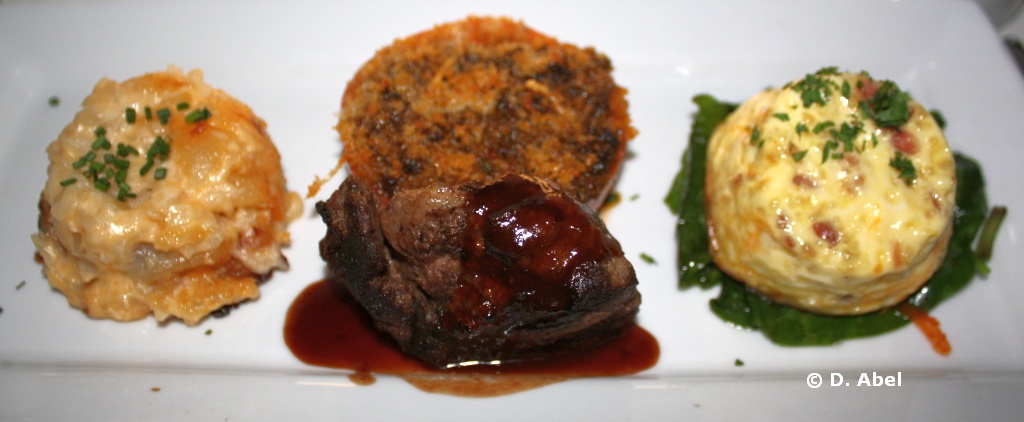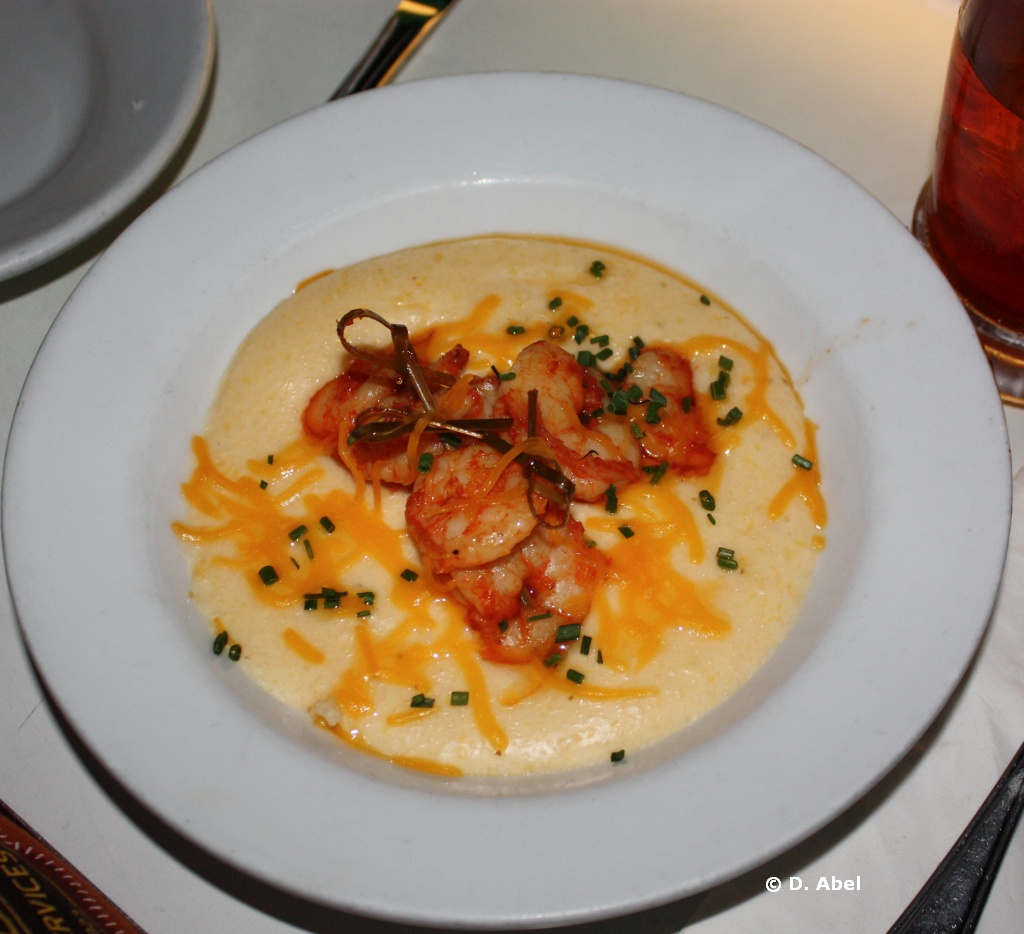 There was a slight delay from ordering our beverages until they were delivered and our order taken. I chalked that up to the fact that it was the first day and they didn't have everything running smoothly yet. Otherwise our server was good and really played up the drive-in/car themes.
The movie screen seemed to show the same sci-fi clips they usually show. I thought it would've been neat if they showed more [space-related] cartoons during breakfast.
I had read some speculative comparisons to the breakfast offered during Star Wars Weekends when this was first announced, unfortunately I've never experienced that breakfast so I can't confirm any similarities.
I can say, though, that we all left full and happy, and that we had an enjoyable breakfast. I believe this could be a nice alternative to the sit-down breakfast at Hollywood & Vine.
EDITOR'S NOTE: Breakfast at Sci-Fi is being tested from November 1, 2015 to January 23, 2016. This is a fixed price breakfast. $23.99 plus tax adults, $12.99 plus tax ages 3-9.