When it comes to icons, Cinderella Castle in the Magic Kingdom is hard to beat. I know photographers all over the Internet who try and capture Cinderella Castle in unique and new ways. Not sure it can be done. I am not immune to the quest. I even think this photo might be unique. Though I doubt it.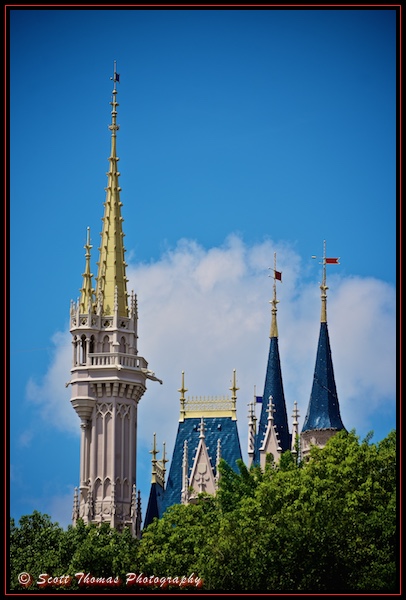 Spires and towers of Cinderella Castle poke above trees in the Magic Kindom.
Nikon D750/28-300VR, 1/800s, f/5.6, ISO 100, EV +0.3, 210mm Focal Length, Tripod.
Deb will be here tomorrow to share another Cinderella Castle photo I am very proud of for the good it did for her.