Contributing photographer Jason of disneygeek.com sends us these photos from his trip to the parks on Friday, September 11, 2015, with a look at the Patriot Day Flag Retreat Ceremony.
Disneyland and Walt Disney World have a nightly flag retreat ceremony as the Town Square flag is lowered for the evening. At Disneyland this show varies, but most nights features the Disneyland Band, Dapper Dans, and a security honor guard. They honor those who have served or are currently serving in the armed forces. Throughout the year the ceremony is used to mark other occasions too such as Veterans Day or, in this case, Patriot Day.
Signage for the nightly Flag Retreat which will honor Patriot Day today, notice the America Sings characters on the sign.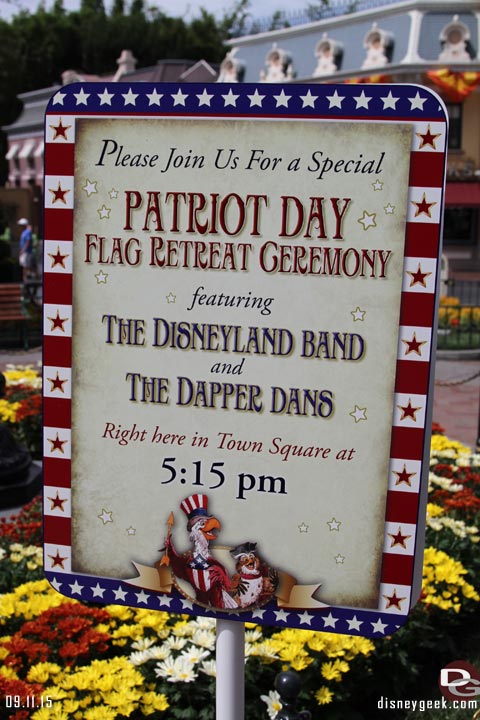 Before the Ceremony, Ernie, a Disneyland Security Cast Member, presented a challenge coin to a veteran. Here he is showing the coin.
This tradition was started earlier this year. Here is a Disneyland News Release about the addition.

A closer view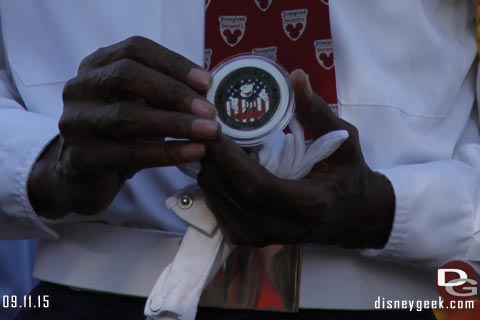 The other side of the coin.
Disneyland security and first responder cast members were part of the procession for the flag retreat to mark Patriot Day.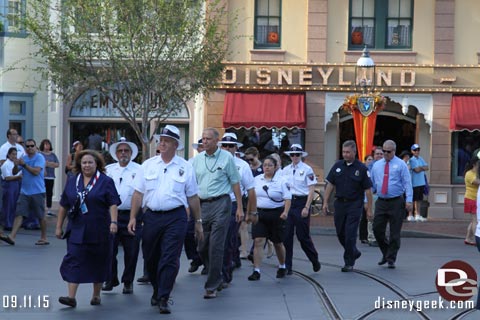 The honor guard arriving.
Cast members and guests watching the Flag Retreat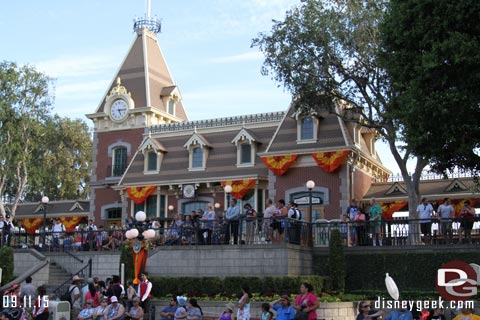 The group that marched in was positioned on the steps of the train station.

The flags were at half staff to commemorate 9/11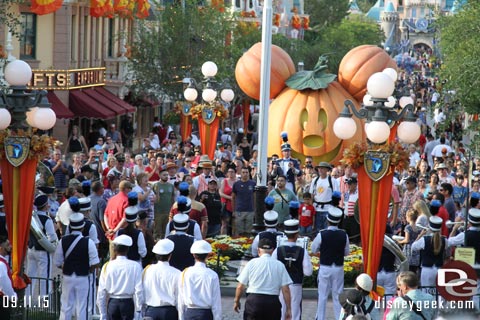 A video of the flags being lowered.


After being lowered and folded the flags are marched backstage.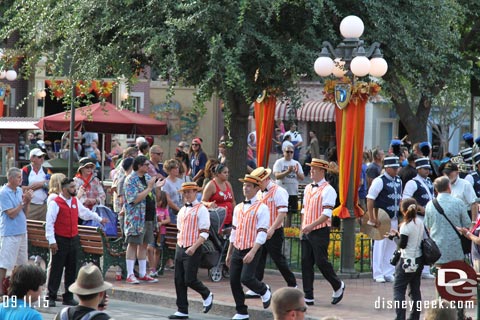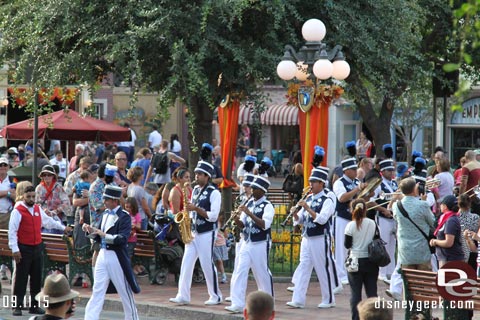 Hope you enjoyed this highlight from my visit to the Disneyland Resort. For additional photos and details from this trip you can check out the full Disneyland Update I posted on my site, http://disneygeek.com Also be sure to follow me on twitter @disneygeekcom for pictures from the parks.