"I wish…
More than anything…
More than life…
More than jewels…
More than the moon…"
–Prologue: "Into the Woods"
For Christmas this year, Rob Marshall and Walt Disney Studios are giving the cinema-going public "Into the Woods."
In preparation for opening, the studio held a screening and press conference with some of the the film's star-studded cast, costume designer, and director.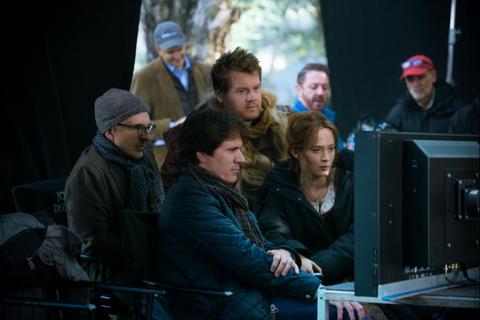 (No posed photos or video were allowed during the course of the roundtable discussions. Audio selections from the Q&A follow.)
WARNING: SPOILERS THROUGHOUT ALL THE INTERVIEWS. PLAY AUDIO AT YOUR OWN RISK
First up was the hilarious duo of Tracy (Jack's Mother) Ullman, and Christine (Stepmother) Baranski.