"Guardians of the Galaxy," the latest blockbuster from the world of the Marvel Cinematic Universe, has just opened to overwhelming acclaim. The comedy/space epic adventure stars Chris Pratt as Peter Quill, a self-interested interplanetary thief and scoundrel, who finds himself thrown together with an unlikely team of rogues in a frantic attempt to save a planet from destruction, and a race from genocide.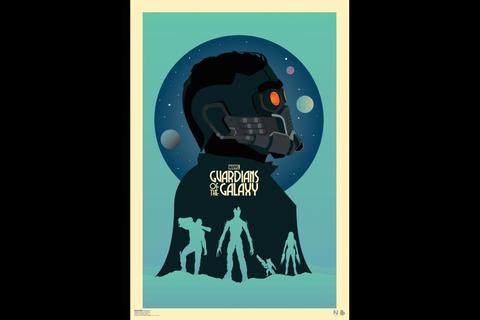 As part of their extensive promotional tour, the film's director, James Gunn, and cast came to Burbank for a press conference at the Walt Disney Studios. Scroll to the bottom of this blog for footage from the Press Conference.
Among the things we learned:
—One of the things that drew Gunn to the project was his childhood obsession with different planets in the solar system, for which he would draw pictures and people with different races, pets, houses, water systems, etc.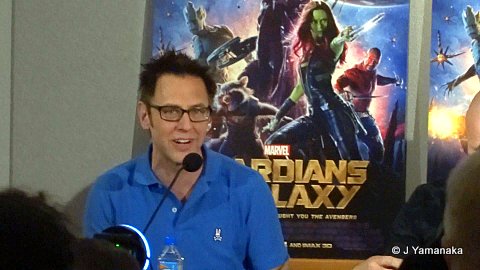 —Pratt found the idea that he might be responsible for giving men body image problems "the nicest thing anyone ever said to me."
—Pratt knows that anyone with those problems can change them around if they are willing to work hard, and get a good coach and be coachable.
—Pratt is offering a course for $4,500 up front. (No, he is not. It's a bit.)
—[I would consider signing up for Pratt's course.]
—Gunn initially did not want to test Pratt for the role, who he knew as "the chubby guy from "Parks and Rec."
—Twenty seconds after Pratt began reading, Gunn turned to his casting director and commented "chubby or not, if he's chubby, the world's gonna have to be ready for the first chubby super hero."
—Gunn says the heart of the movie is about opening yourself up to care, in a world where you're supposed to be cool and tough.
—[Say, wouldn't it be great if there was a place you could visit, to escape the cynical, snarky world? Where age could relive fond memories of the past, and youth could savor the challenge and promise of the future?]
—Zoe Saldana (Gamora) fought the stunt people who "are hard, and think that girls are stupid," for her vision that her character's fighting style would be graceful, like a bullfighter.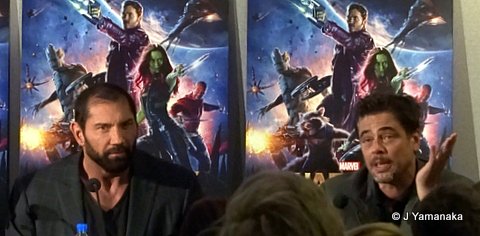 —Benecio Del Toro (The Collector) was the first kid in his neighborhood to have a pet alligator.
—Pratt complained that Saldana and Michael Rooker (Yondu) both kicked and hit him pretty hard during the course of the filming. "I felt my organs shake."
—Vin Diesel (Groot) said he was sent a book of conceptual art when first in talks to do the picture. When he showed it to his kids and asked them which character they wanted him to play, "they all pointed at the tree."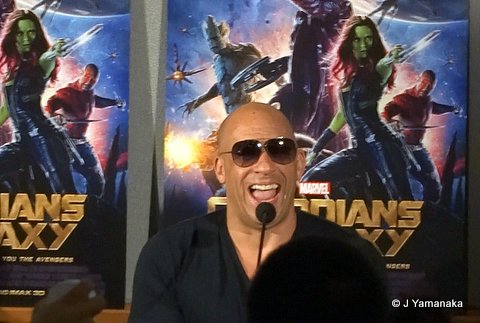 —Diesel noted that having recently dealt with death in both his personal and professional life, it was therapeutic to play a character like Groot, who celebrates life.
—Diesel's children now consider all trees to be his "brothers and sisters."
—Each member of the cast named a particular song from the soundtrack that was important to them, except Rooker, who doesn't know the music.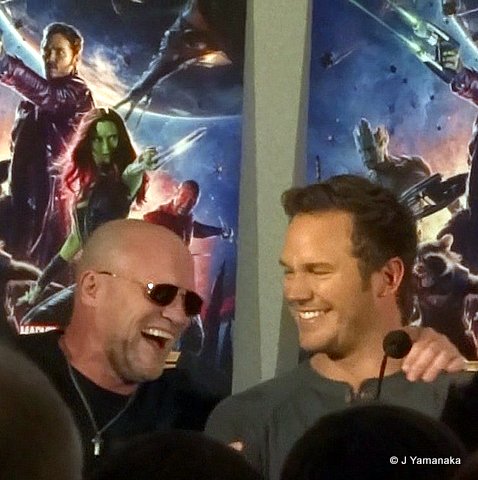 Also at the Studios, Hasbro had a display of some of the "Guardians of the Galaxy" merchandise they have available.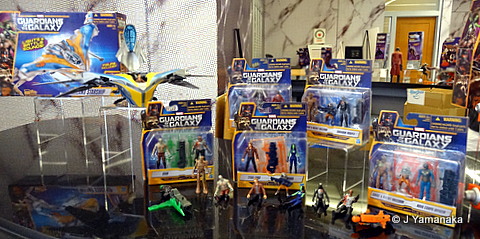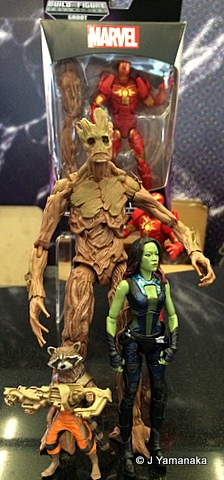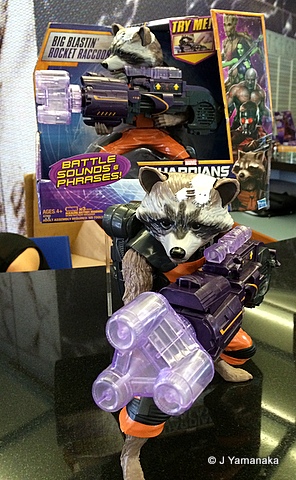 So for an exciting, good-hearted adventure, hie thyself to the local cinema!
Related Links:
** Jeanine's review of the movie