Walt Disney World may no longer celebrate special anniversary years but they do like to sell special anniversary merchandise. Such was the case for Epcot's 30th Anniversary last year. Back in 2011, you could find lots of merchandise for the Magic Kingdom's 40th Anniversary which is where I found these Mickey Mouse Ears.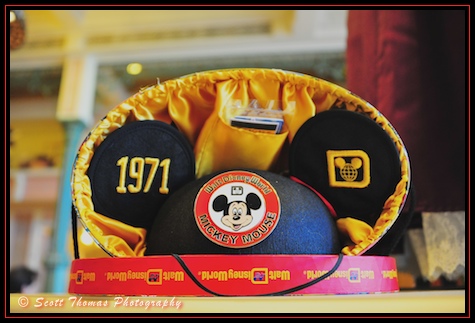 40th Anniversary Mouse Ears for sale in the Magic Kingdom.
Nikon D700/28-300VR, 1/60s, f/3.8, ISO 2200, EV 0, 34mm focal length.
Lisa be here on Thursday to share her Disney Pic of the Week on Mouse Ears.