Fans of Disney/Pixar's movie UP will be excited to learn that about a new adventure coming to Animal Kingdom, Wilderness Explorers.
Remember Russell? the stowaway in Up. He is a Wilderness Explorer and loves to earn badges through his adventures!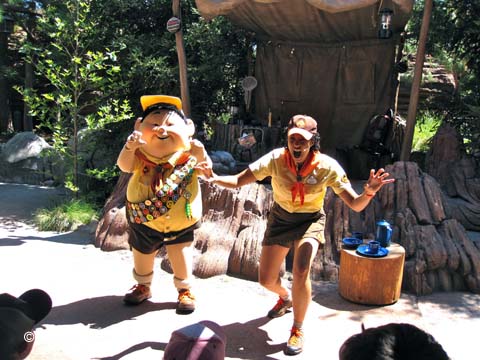 Just like Russell, now you too will be able to become a Wilderness Explorer with new adventures in Animal Kingdom and the possibility of earning up to 30 badges.
Disney California Adventure already has a version of the Wilderness Explorer Program.
At the Redwood Creek Challenge Trail guests are given the opportunity to become Senior Wilderness Explorers.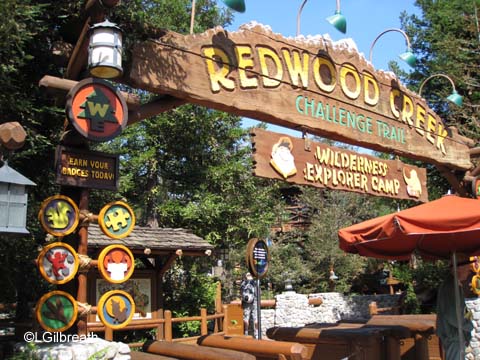 At the entrance, cast members are giving out a pamphlet which describe the tasks that must be completed to earn the Tracking, Bravery, Rock Climbing, Wolf Howl, Animal Spirit, and Puzzle Solving badges.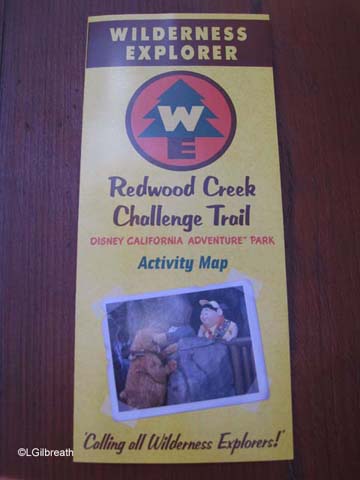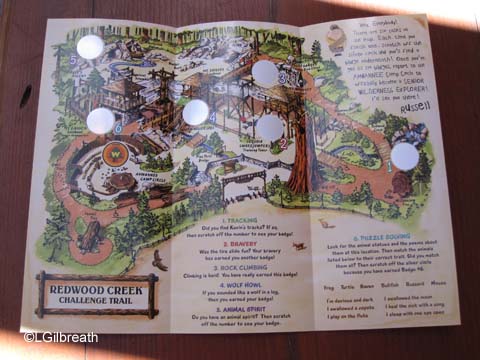 One of the first things to do is to find Kevin's tracks. Whether or not someone has completed the tasks is on the honor system – for each task just scratch off the silver coating on the pamphlet to reveal the badge that was earned.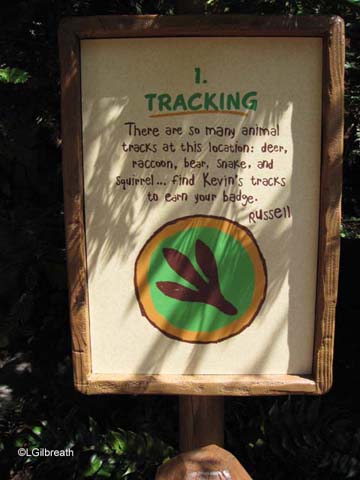 Upon completing all the tasks prospective Explorers can attend the Wilderness Explorer Ceremony. Russell eventually arrives and everyone is promoted to Senior Wilderness Explorer. After the ceremony there is a meet-and-greet with Russell, which is where they hand out the Senior Wilderness Explorer badge.
The program in Disney's Animal Kingdom should be much different with an entire park full of birds and animals and many possible adventures! It will open this spring.