Disney's imagineers are continuing to provide up close looks at the details to be found in the new Fantasyland Expansion.
Here's a sneak peak at the queue for Under the Sea ~ Journey of The Little Mermaid attraction.
The queue starts out by winding guests through the remains of an old shipwreck. The wood is faded from the sun, balustrades are missing, and the wreckage is dotted with starfish and algae.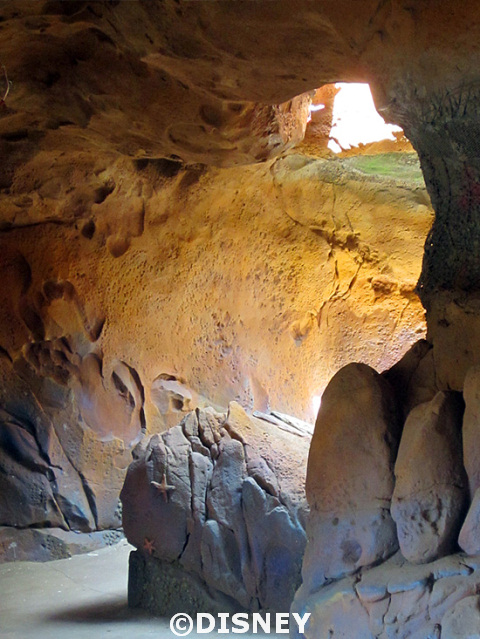 Further along, guests will find themselves enveloped by the towering rocks on which the ship perished, with the path leading into caves under Prince Eric's seaside castle.
Examining the surrounding rocks up close, it looks like the wooden ship wasn't the only watercraft to meet its end in this area.
Opening in time for the holidays 2012!