On September 16, 2011, we started our day at Downtown Disney.
There is some pavement work going on near the Lego Store and World of Disney.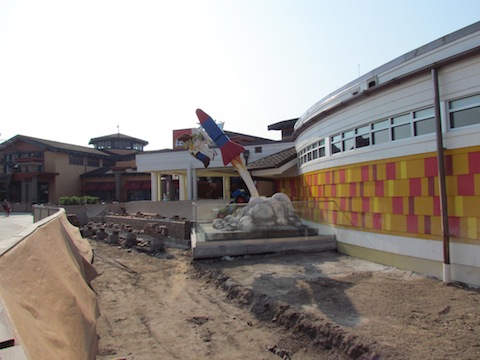 To get to the World of Disney bathrooms, you have to use the outside entrance. You can no longer get to them inside the store.
The signage and such on the Mannequin's building on Pleasure Island has been removed.
Apricot Lane is now open where Harley Davidson used to be (Harley Davidson is now located on the West Side, in LittleMissMatched's old location).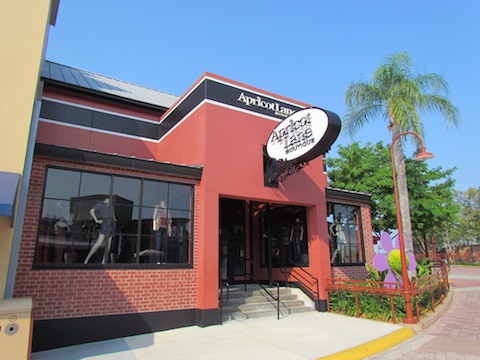 The wall near the boat ramp is still up.
The embellishments on the Adventurers Club have also been removed.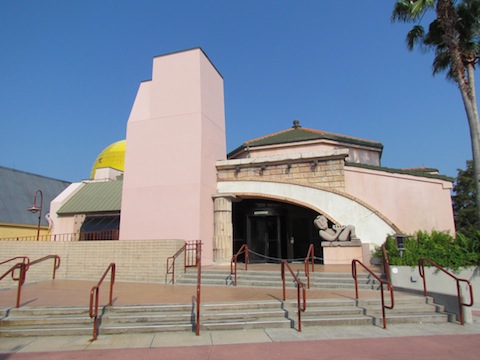 The sunglasses shop is behind walls.
Work has started on Splitsville (located where Ridemakerz and Virgin Mega Store used to be).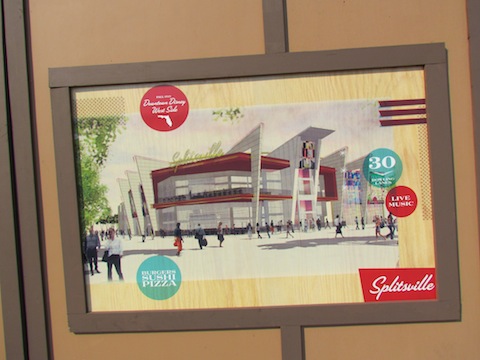 Next, we went to Disney's Hollywood Studios to see what was new there.
Journey into Narnia: Prince Caspian has closed.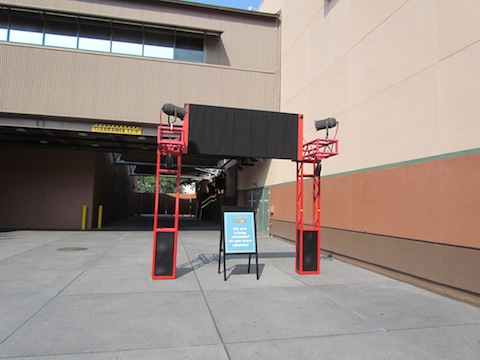 Mike Wazowski was greeting guests near the Backlot Tour.
The Backlot Tour is currently closed for refurbishment.
The Osborne Lights are in the early stages of being put up on the Streets of America.
On the way to Magic Kingdom, we saw that work is progressing on the tennis courts at the Grand Floridian.
Mickey's Not So Scary Halloween Party has begun at Magic Kingdom. (You can read my report here.) The park is decorated for fall/Halloween.
Work has been completed on the right tunnel and they're working on the left one now.
The park looks great!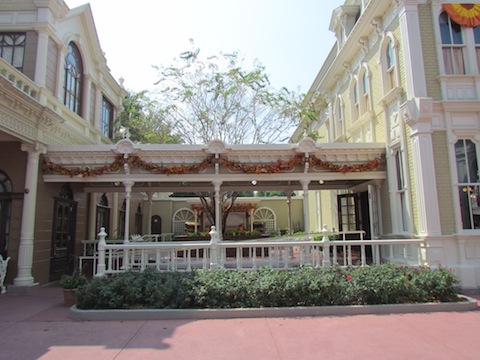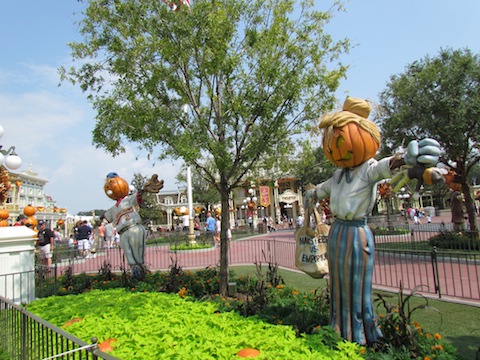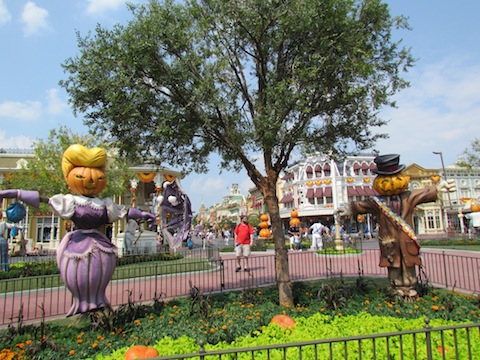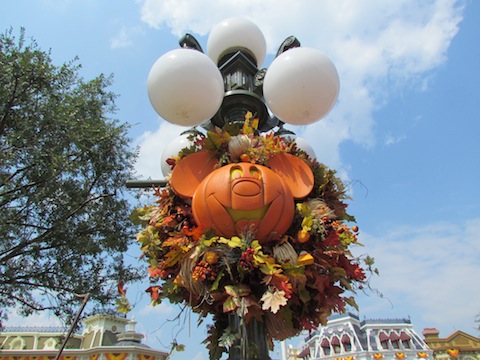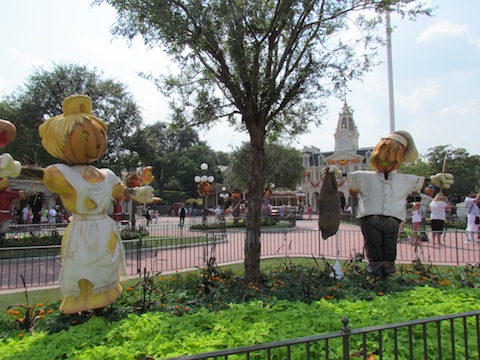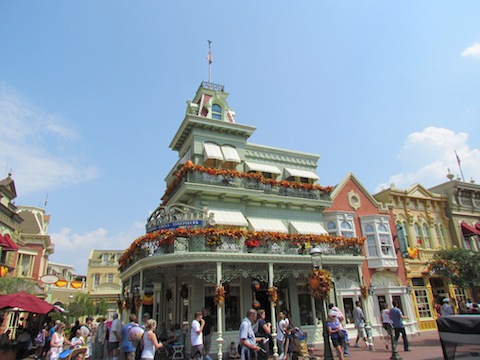 A wall was up near the Plaza Restaurant.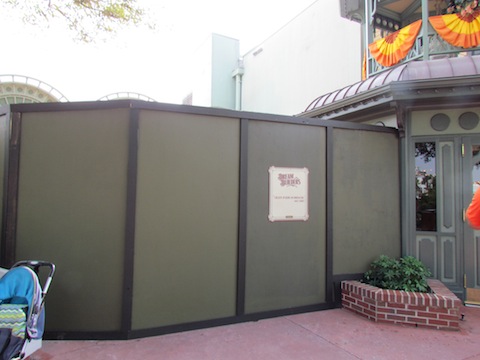 The character statues are up around the hub.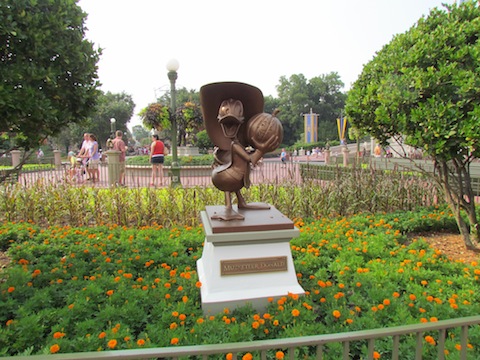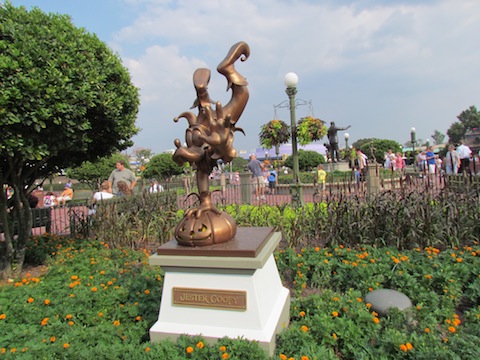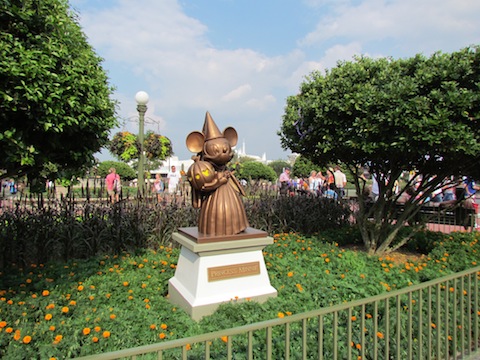 Work is still being done on the exterior of Pinocchio's Village Haus.
Scrims have been added to the tops of the walls near the Beauty & the Beast/Dumbo area.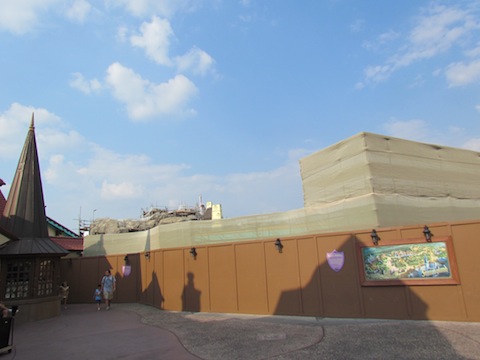 Dumbo had a short wait so I decided to go on it.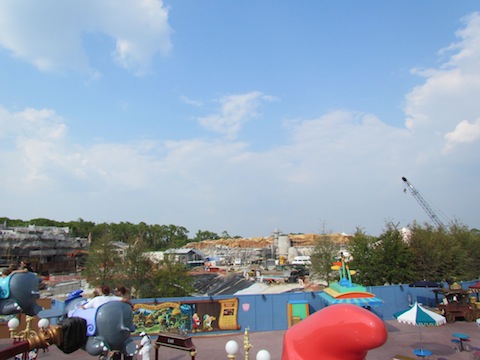 Walls are still up at Enchanted Grove.
There's been a LOT of progress for Storybook Circus.
The Lunching Pad was closed for refurbishment.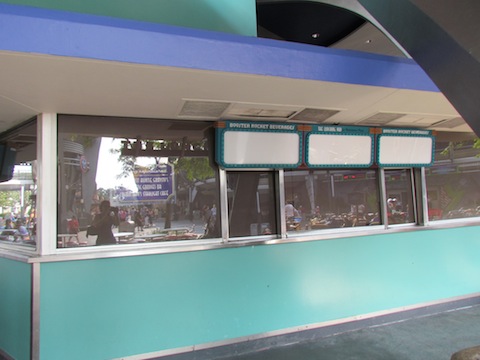 The photo-op at the flag pole was very popular.
The "See ya real soon" pumpkins are back over the exits.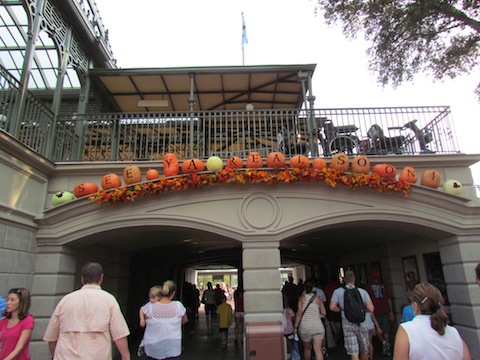 The Swiss Family Robinson Tree House is closed for refurbishment.
There's some work going on at the Adventureland/Frontierland entrance.
Part of Pecos Bill's is still under scrims.
The Frontierland Shootin' Arcade is still undergoing refurbishment.
That's all for this update. Have a great day! 🙂