The morning began at Disney's Hollywood Studios to check out the new Cars meet-and-greet. It's located between Mama Melrose's and the Premiere Theater (next to Phineas and Ferb's meet-and-greet).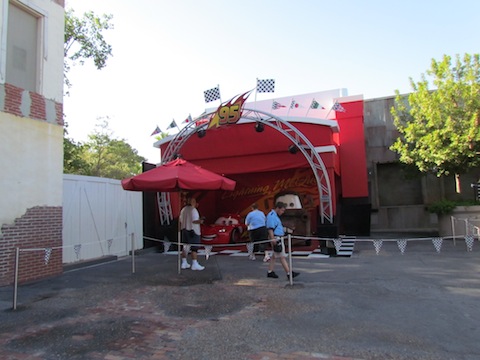 At the beginning of the queue, there is a sign that has the meet-and-greet times. Be sure to check the Times Guide and/or the sign during your visit for the most current information.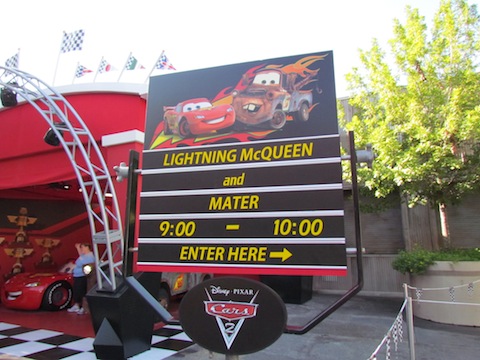 Lightning McQueen and Tow Mater greet guests. Lightning McQueen occasionally revs his engine.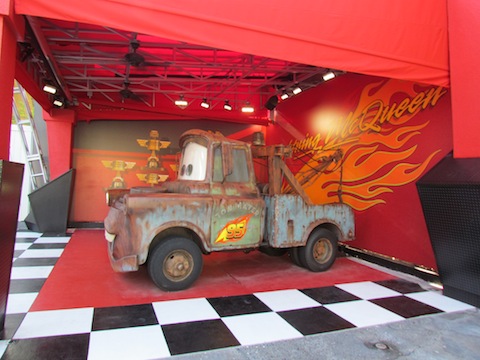 On our way to Magic Kingdom, we noticed that work on the Grand Floridian's tennis court has begun.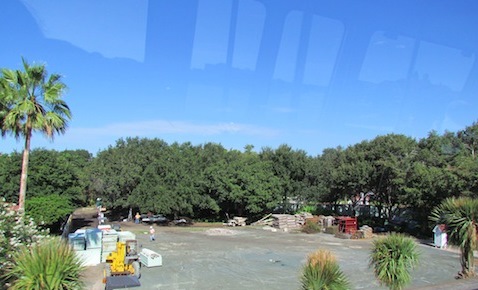 The tunnel to the right of the train station is still under scrims.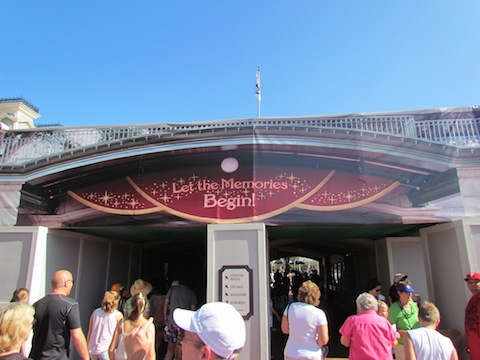 Walt Disney's Enchanted Tiki room was finally open! Click here to read Jack Spence's blog about the new/enhanced version of the show. Jack also wrote a great blog on the history of the attraction.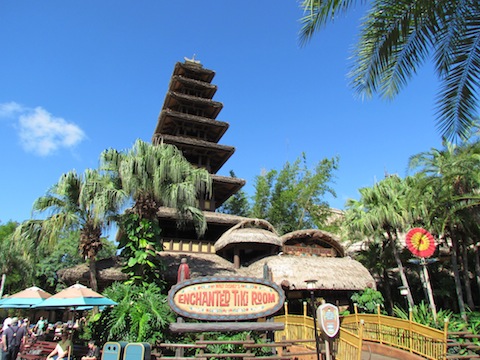 The rock work for The Little Mermaid's building is still coming along nicely.
Storybook Circus is progressing quickly.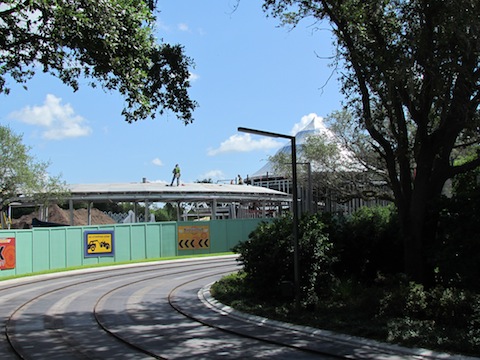 Enchanted Grove is still under scrims.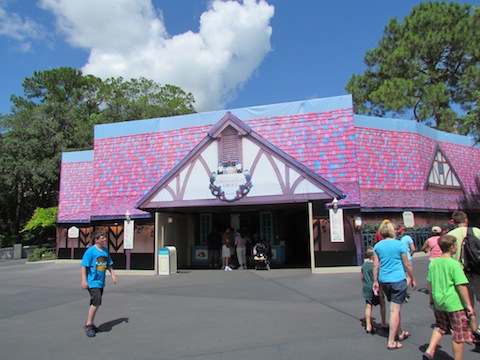 Beast's castle the village peaks over the walls.
A scrim wall is up near Pinnochio's Village Haus.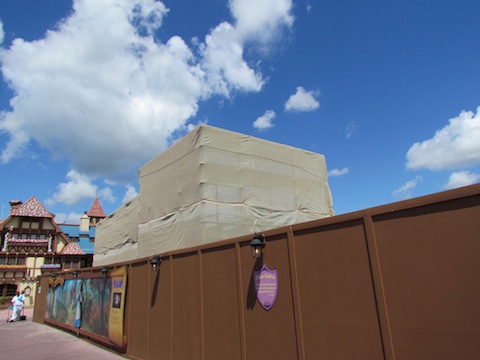 Some work is going on near Pinnochio's Village Haus.
That's all for this update. Have a great day!