During December 2010, the Wave restaurant, in the Contemporary Resort, tested out a breakfast buffet. Guest feedback was very positive so the trial run will continue through January 2011.
Cost is $18.49 for adults and $10.99 for children and includes non-specialty beverages.
Almost every item on the regular menu is on the buffet, even Eggs Benedict. About the only thing not on the buffet are omelets.
Laura, Mike and myself dined there and found the food hot and yummy. Don't miss the cheese grits 🙂
Classic Salmon with egg, capers, onion and tomato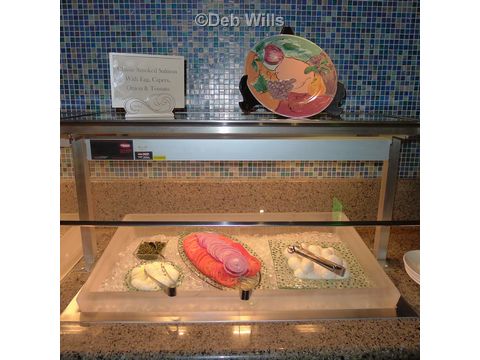 Seasonal Fruit – Citrus and Strawberries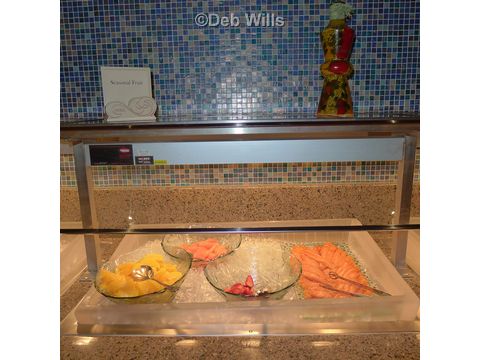 Cottage Cheese, fruit, jams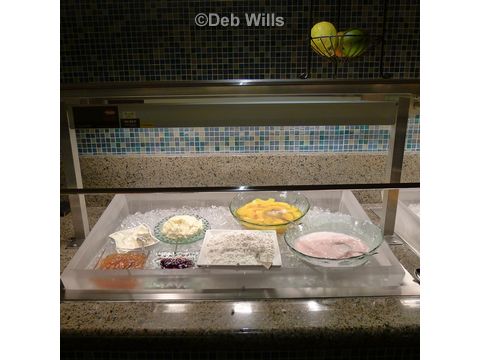 Bananas, Grapes, Muesli

Assorted Pastries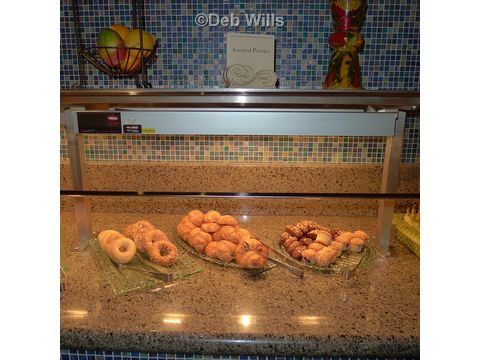 Assorted Pastries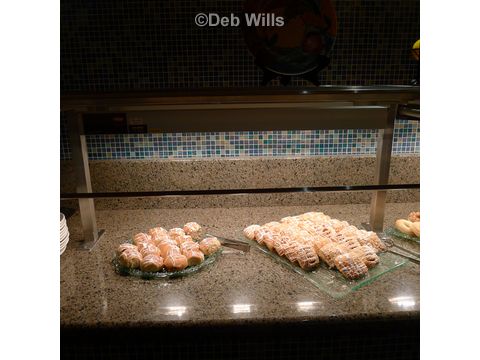 Pork Sausage, Scrambled Eggs, Biscuits and Gravy

Mickey Cinnamon Buns, Ham and Cheddar Quiche, Cheese Grits with Bacon, Breakfast Potatoes, Applewood Smoked Bacon

Mickey Waffles, Sweet Potato Pancakes with Pecan Butter, Eggs Benedict

Dried Cereal