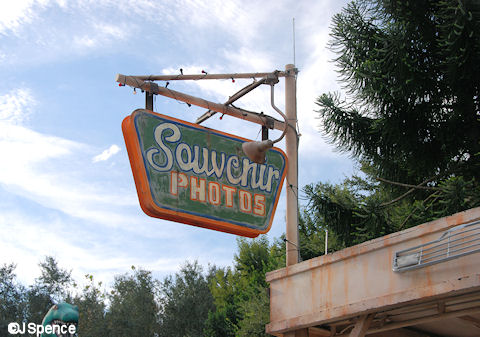 A new, or should I say old, service station has been built at Chester and Hester's Dino-Rama.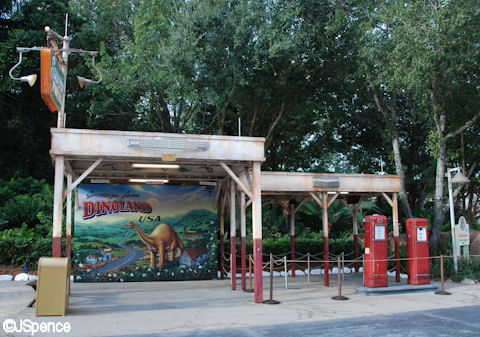 Once a spot for motorist to fill up their gas tanks and have their cars serviced, this structure now houses a Meet & Greet opportunity in front of a giant "Greetings from Dinoland USA" postcard.
Here, guests can have their picture taken with two of Disney's most famous dogs, Goofy and Pluto.
Realizing that this would be a popular attraction, a shaded queue offers some relief from the sun and rain.
Just like so many other character greetings around property, a Disney photographer is on hand to snap your picture and apply it to your PhotoPass.
I recently wrote a blog about the backstory of Chester and Hester's Dino-Rama. After it was published, several of you wrote to tell me that a photograph of Chester and his wife Hester could be found in the "Chester and Hester's Dinosaur Treasures" shop.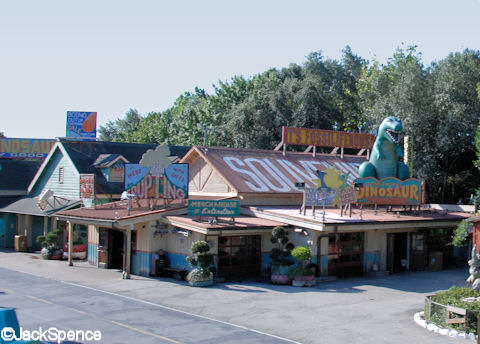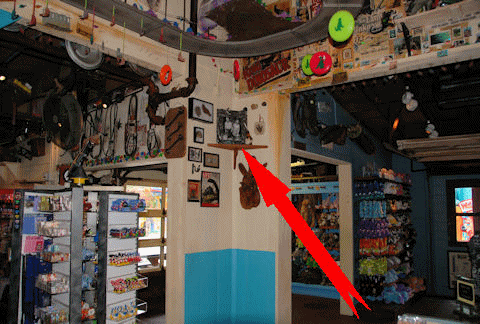 In these first two pictures, we see a young Chester and Hester proudly opening their new service station and the very first dollar they ever made.
This last picture shows them in their golden years.
And by the way, all of the cast members working at Chester and Hester's Dino-Rama are relatives of this enterprising couple, so don't be surprised if you run into one of their distant cousins. (wink, wink).