I made a quick weekend trip to Disneyland and actually spent the night up there for a change – mainly because I was doing the Segway tour which started at 7:15 a.m., and would have meant getting up *really* early if I left from San Diego!
I met my friend Patty at my hotel on Saturday (Best Western Park Place Inn – more on that in a later blog), and she surprised me with a Disneyland birthday button! My birthday was the day before – I've never had a birthday button before. And it was fun – CMs at the turnstiles and in the park said "Happy Birthday, Laura!", and so did several guests, and I got singled out for some special attention by the Laughing Stock Company, and the Mariachi Divas over at DCA sang "Las Mañanitas" (the Mexican birthday song) to me and two other birthday people who were watching.
There were banners up at the parks (mostly where you saw them on your way out) advertising this year's Disney's HalloweenTime, which starts on September 21 – a week earlier this year. It was very festive last year, with great decorations! I hope to visit this weekend.
Now that summer is over the park is a lot quieter (even on Saturday it wasn't horribly busy, and it was a beautiful day – sunny and shorts weather, but a lot cooler than it had been in the last month!), and the Nemo line is down to something semi-reasonable – 45-60 minutes most of the time.
I don't think I've mentioned this before – the "yellow submarine" monorail that they premiered at the Finding Nemo grand opening is still decorated and has been in use ever since the opening (though they removed the conning tower!) – it's really cute – we saw it zooming around a number of times.


The construction of Toy Story Mania at DCA is beginning to take a more visible shape – as Patty pointed out to me the facade is taking on more of a Victorian look than the seaside amusement park look of the rest of the area. There's rumors that there are lots of changes coming to DCA (especially Paradise Pier) in the next few years, so maybe this is the start of it?


I saw the Remember fireworks at Disneyland that night from a spot near the castle where I could actually see the projections on the castle for a change. There's some really cool stuff – stars during the Main Street portion, flying spooks and hitchhiking ghosts during the Haunted Mansion section, skull and crossbones for Pirates, a moving duck target during the Frontierland Shooting Gallery bit (that's my favorite – it just quacks me up), crazy swirls for Toontown, "water ripples" for the Submarine Voyage, and a "light speed" pattern for Star Tours. I like that show more each time I see it.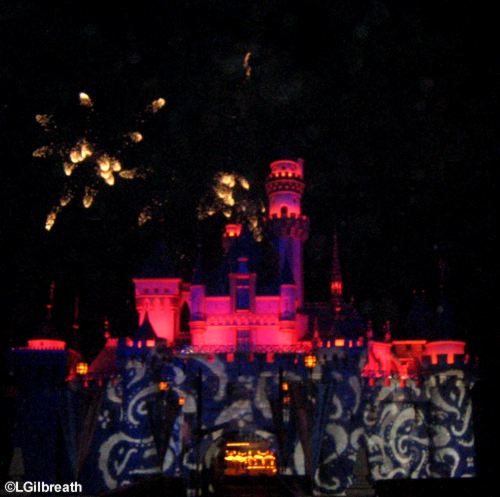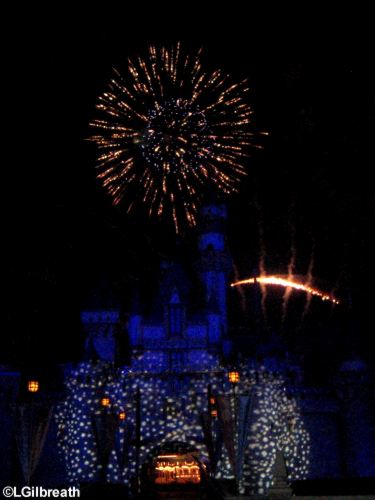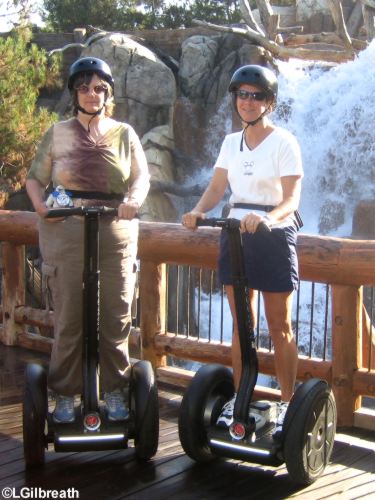 The next morning Patty and I did the Segway tour – but you can read all about that HERE. It was a lot of fun – I liked it even more than the Epcot Segway tour, I think.


While waiting for the tour to start I *finally* got a decent picture of the new cloud-patterned "CALIFORNIA" letters in front of the park – just in time for them to change to the Halloween candy corn, I'm sure!
After the tour I wandered around the Disneyland Hotel taking pictures – and eventually found the Disney Vacation Club (DVC) sales office and models that are way on the far side of the Dreams (aka Bonita) Tower. I asked about the Grand Californian DVC, and they said they had no news on that…but it was finally announced earlier today. The press release is HERE.
Other news bits…
Ariel's Grotto at DCA will be starting a daily character breakfast on September 21, which runs through January 6. Breakfast will be served from 8:30 to 11:30 – $25.99 for adults and $13.99 for kids. Since the park doesn't open until 10:00, Cast Members will direct guests to the restaurant either from the main entrance or the Grand Californian entrance. Priority seating arrangements can be made up to 60 days in advance by calling Disneyland Dining: 714-781-DINE (3463).
And there's a new tour for the Halloween season – Disney's Happiest Haunts tour runs daily September 21-October 31. It starts at 6:00 at night and visits three attractions – Tower of Terror, Big Thunder Mountain Railroad, and Haunted Mansion Holiday. From what one of the guides told us, each tour guide gets to assume the persona of a character of their choice – like a pirate, or a miner or a psychotic actress. The tour includes creepy stories, and it's not for young children or those who might be easily frightened. Lee and I are signed up for the tour on September 28, so we'll know more after that. In the meantime, what we know about the tour is HERE.
It was a short trip but a lot of fun!