I like to check out old favorite Hidden Mickeys, just to be sure they're still around. (It gives me another reason to experience the Disney attractions!) In Splash Mountain, the fishing bobber classic Mickey is right where it supposed to be.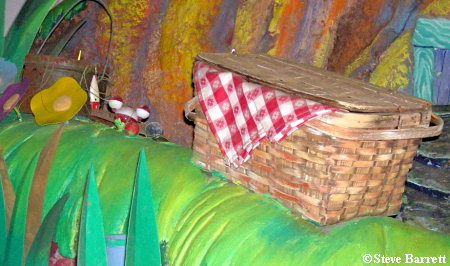 The reclining Mickey near the end of Splash Mountain is brighter than ever. Thanks, Imagineers! Remember that this Hidden Mickey is also visible from the Walt Disney World Railroad train as it passes through the Mountain.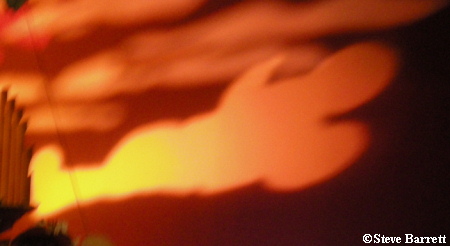 Sharon Dale informed me about Hidden Mickeys in the new afternoon parade at the Magic Kingdom, Move it! Shake it! Celebrate it!.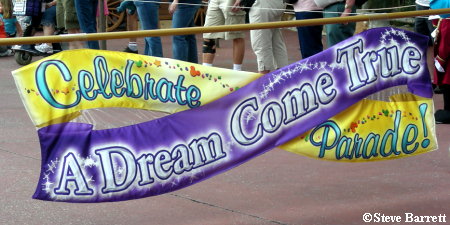 Look for classic Mickeys in the confetti decorations along the sides and back of the Grand Marshal guest automobile: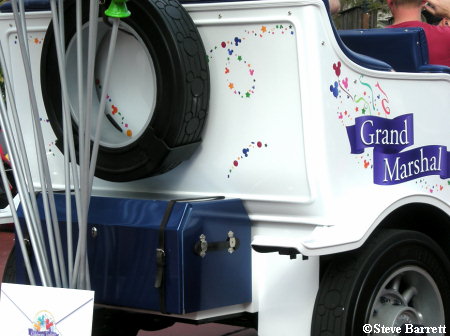 and on Mickey's float: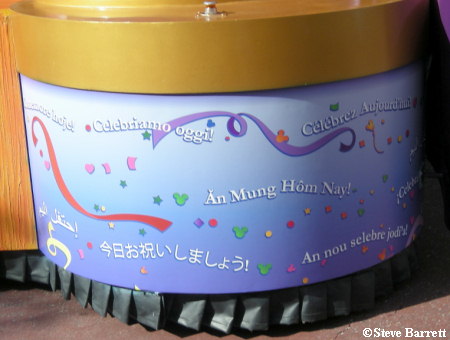 I didn't see the art cyclists and their palettes with classic Mickey paint spots, so I may have to move those images to the Lost section of my website, unless Disney brings them back!
The new parade has many of the floats from the previous parade, and you'll now enjoy energetic dancers between floats and a new musical score.
Read more about Steve's Hidden Mickey finds on AllEars.net
Steve maintains a Catalog of Hidden Mickeys on the Hidden Mickeys Guide.