Shop Disney Parks Walt Disney World Merchandise by App or Online
Have you just returned home from a recent Walt Disney World vacation and are wishing that you had purchased something you had seen while there? Or are you currently in Walt Disney World, wondering where you can find a particular merchandise item? Well, look no further! Disney has released an app for mobile devices called Shop Disney Parks, which can be used to locate and purchase items from Walt Disney World Resort.
This is a great must-have app for Disney fans, and is available for both iOS and Android devices.
iOS: https://itunes.apple.com/us/app/shop-disney-parks/id973805417?mt=8
Android: https://play.google.com/store/apps/details?id=com.disney.shopdisneyparks_goo
Using the app, you can browse or search for an item…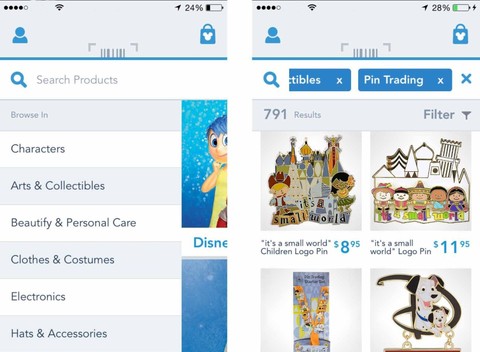 Or just scan the barcode of the item to find it.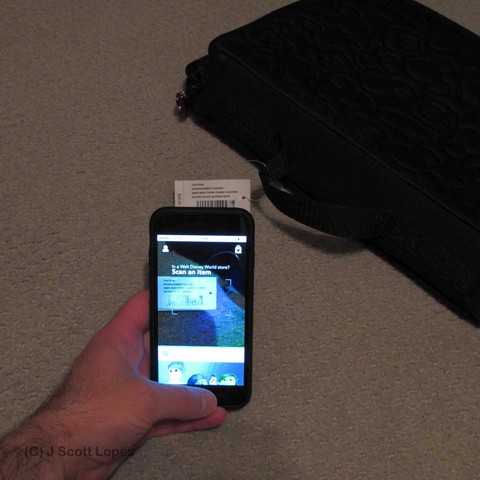 Once you select an item, you can save it to your shopping bag for purchase or bring up a map with the locations that carry the item.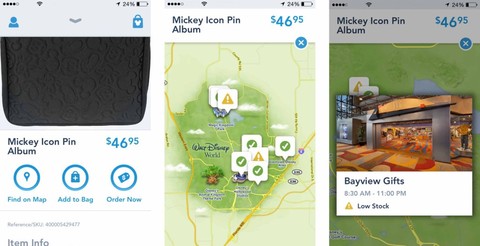 You can also find a wide selection of Disney theme park merchandise available online at http://disneyworld.com/store. In addition to regular park merchandise, you'll also find specialty items like Epcot festival merchandise and a selection of MagicBands.
If you have questions about theme park merchandise, contact Disney directly at [email protected]
NOTE: The Merchandise Guest Services department, which used to handle guest requests for purchasing park merchandise, has been discontinued.