Dino Sue DinoLand USA Animal Kingdom
INTRODUCTION
Dino Sue is an exact replica of the largest, most complete Tyrannosaurus Rex ever found. More than 90 percent of her bones have been accounted for. The replica is 40 feet long and 13 feet tall.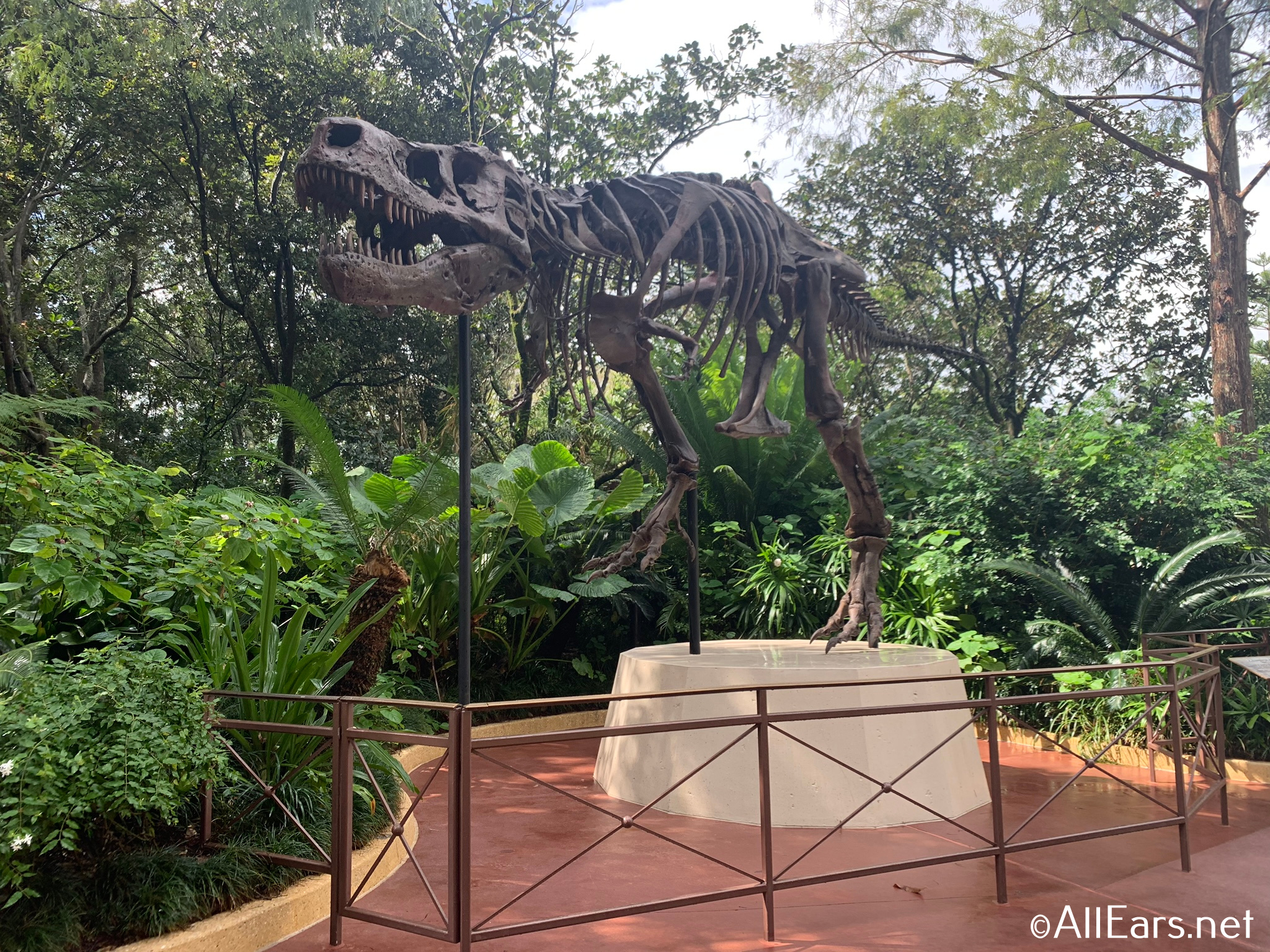 ATTRACTION
Named after fossil hunter Sue Hendrickson, the 67 million-year-old skeleton is one of the most famous fossils of the century because it adds tremendous information to what little is known about the species.
During her lifetime in the Late Cretaceous Period (67-35 million years ago) Sue weighed seven tons and measured 42 feet in length, making her the largest T.Rex yet discovered.
The replica of Sue, excavated in the Black Hills of South Dakota in 1990, is fittingly on display in DinoLand U.S.A., at the entrance to DINOSAUR, a high-speed attraction that sends guests back to the age of the dinosaurs.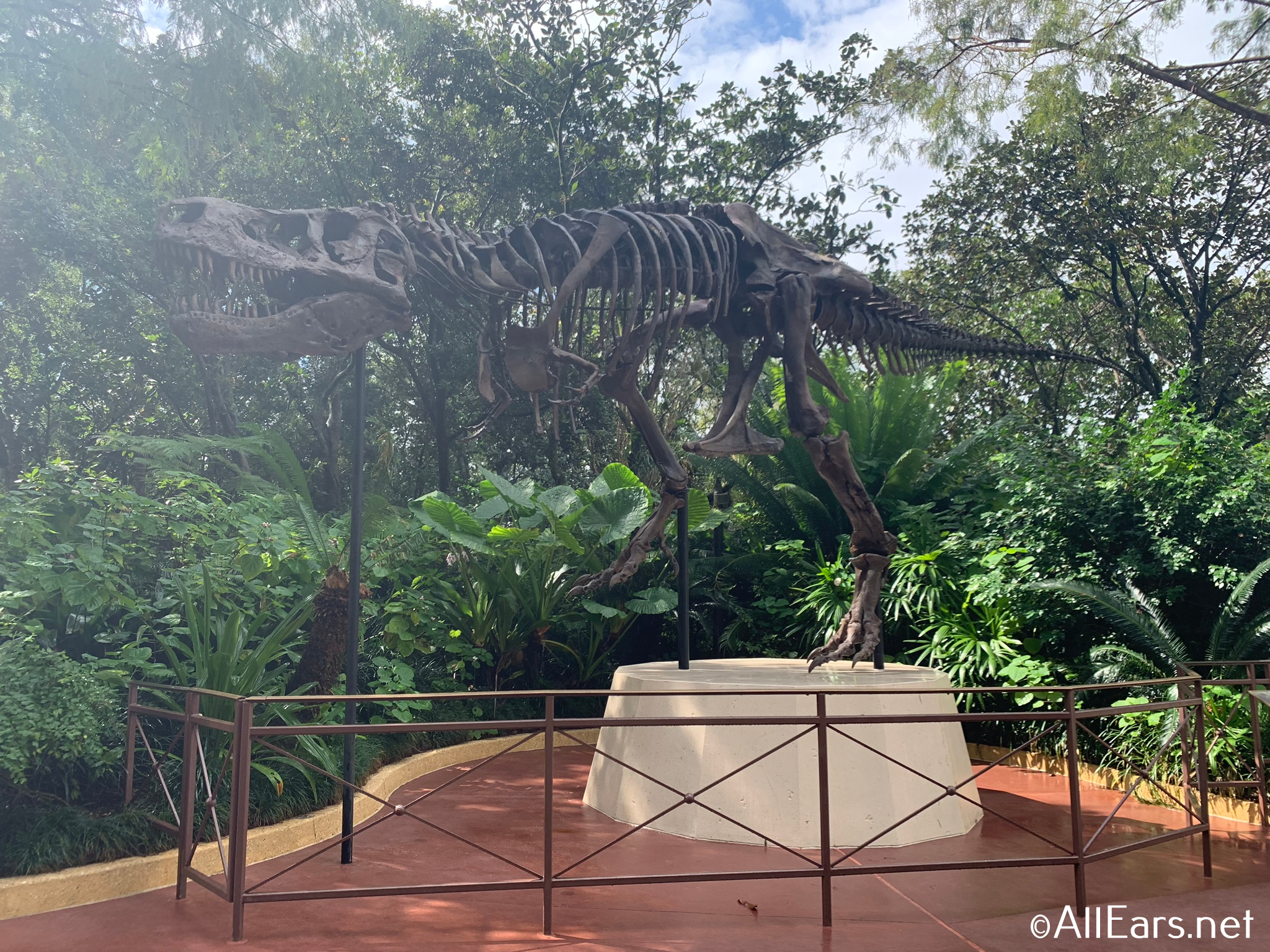 INTERESTING FACTS
* Chicago's Field Museum purchased the skeleton at public auction in 1997 with financial support from Walt Disney World Resort, McDonald's Corporation, the California State University system, and private individuals.
* The actual skeleton is on display at the Field Museum in Chicago.
* A large part of the bonework was actually done "on-stage" and in front of guests at Disney's Animal Kingdom by a three-member team from the museum.