It is an exciting time for EPCOT!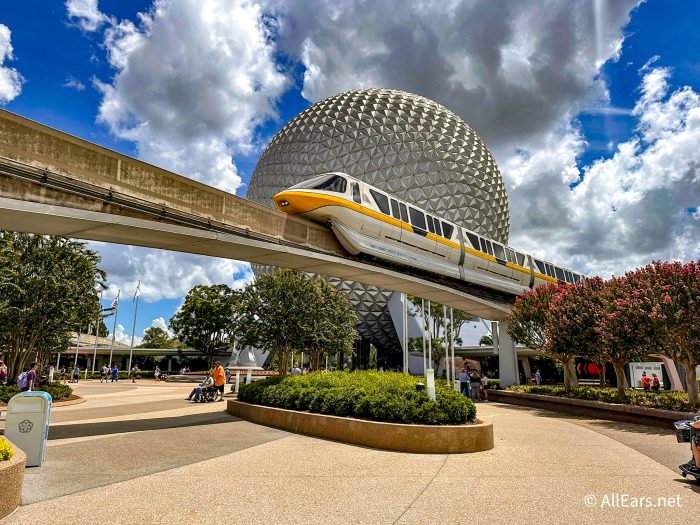 Not only is the EPCOT transformation almost complete, but a new fireworks show is coming and the Moana attraction has an opening date. Also, the 100th anniversary celebrations just kicked off with a new meet and greet, four new Food & Wine Festival booths, and decor around the park. We just experienced what might be the most exciting change of all, and it's over at Soarin'!
During this year's Destination D23 event, Disney announced that Soarin' Over California would return to EPCOT…and it is time!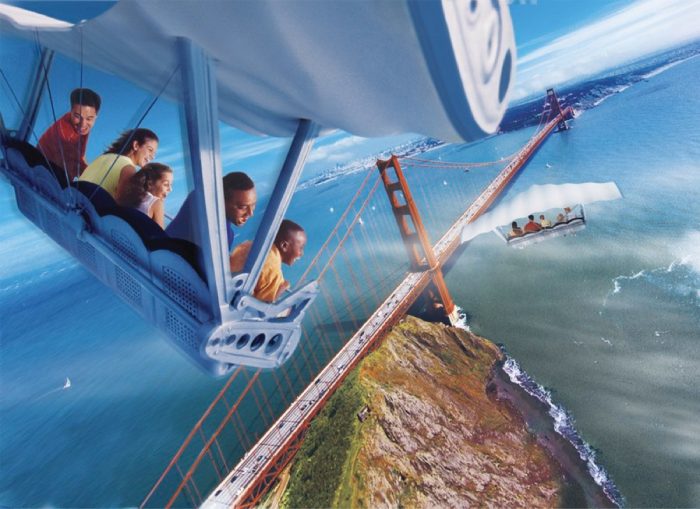 People were very excited about this announcement, so we headed straight to Soarin' at rope drop. By the time we got there, the wait was already 65 minutes. Yep, Soarin' is going to be REALLY popular for a while. Note the Disney100 medallion on the entrance sign.
By the time we were heading into the ride, the wait was at 80 minutes. Whew!
The California version has returned to Disneyland during their Food & Wine Festival, but this is the first time it has come back to EPCOT since Soarin' Around the World took over. The pre-show is the same as always with Patrick Warburton (yes, this is one of our favorite Disney World pre-shows). But we're ready to go smell some oranges!
We're prepared for take-off. Let's go!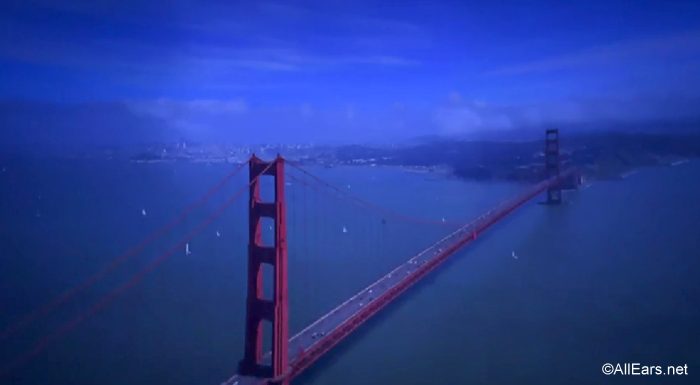 Is this the most relaxing ride in Disney World?
But we're really here to smell those orange groves.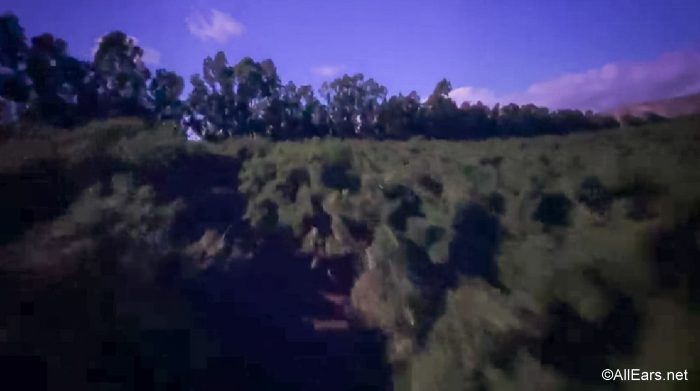 Y'all…it HAPPENED!!! We smelled the oranges again in EPCOT! 🤩🍊 Soarin' Over California is back for a limited time in EPCOT starting TODAY! pic.twitter.com/YgqJIdD120

— AllEars.Net (@AllEarsNet) September 22, 2023
Coming off the ride, so many guests were commenting on how good this version of Soarin' is (no more bent Eiffel Tower for a while, folks) and just how good it smells. This is the original version of the ride, so it also holds a lot of nostalgia for fans.
We're covering all of the changes at EPCOT, so stay tuned to AllEars.
What do you think? Do you like Soarin' Over California or Soarin' Around the World more? Let us know in the comments!