It's safe to say that the past few years have been a whirlwind of changes for Disney, changes that many would argue set the company up for a downward spiral.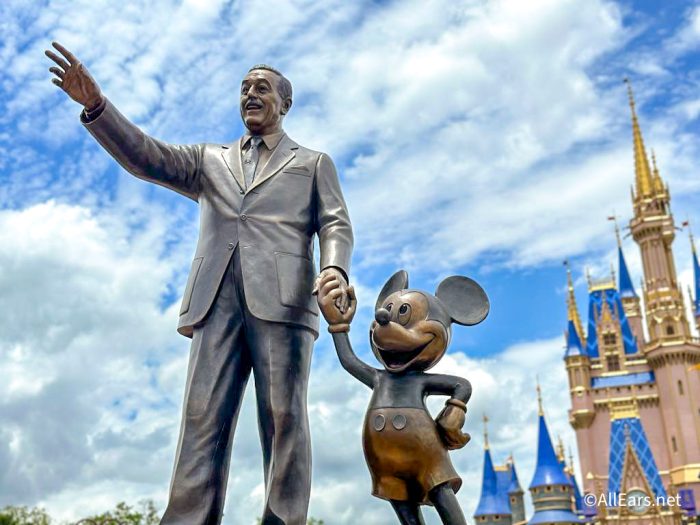 At the quarter 3 earnings call for fiscal 2023, we learned about Disney's gains and losses throughout the past few months, and it seems that Disney's revenue and stocks are still down. Disney fans around the world are wondering what Disney CEO Bob Iger can do to turn things around — IF he can turn things around at all. Now, an analyst has suggested a solution as to how Disney can get back on track — but they have a feeling that Disney won't like it.
Rosenblatt Securities Senior Analyst Barton Crockett recently appeared on CNBC's "Squawk Box" to share his professional opinion regarding the future of the Walt Disney Company. His solution to Disney's falling stocks and loss of revenue is to break up the company.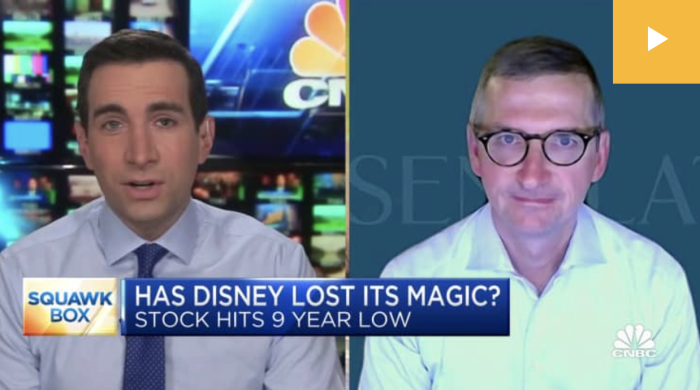 According to Forbes, Disney is currently trading at the lowest level in nine years. On Monday, August 28th, Disney reportedly traded at $84 — the lowest we've seen stock prices since October 2014. Disney's overall earnings before interest, taxes, depreciation and amortization dwindled from $17.4 billion in 2018 to $11.5 billion last year. According to Crockett, there might only be a few options to turn this around before these numbers drop even LOWER.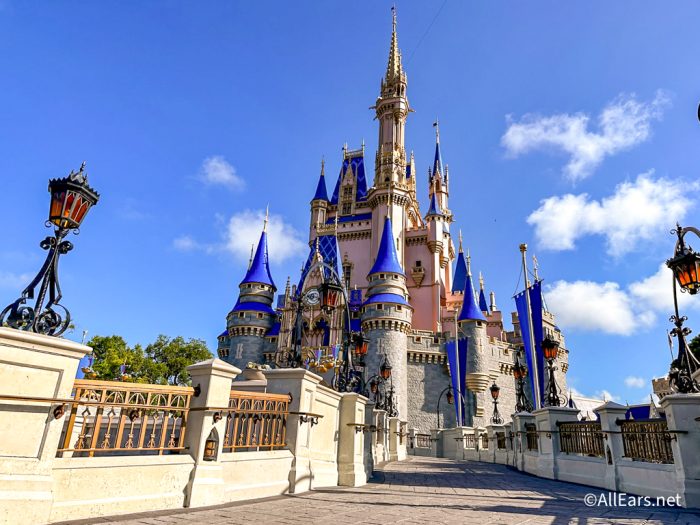 Crockett said, "I think one thing or the other is going to happen with Disney stock…They're either going to find some kind of solid footing underneath the business that's going to support the stock, or the pressure is going to build on this company to restructure and to break up."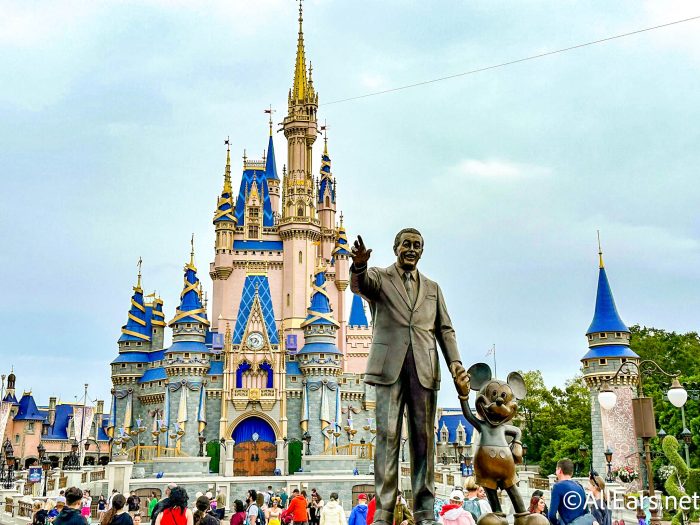 Crockett did emphasize that he thinks the latter option is likely the most successful. He goes on to explain his strategy for a successful restructuring.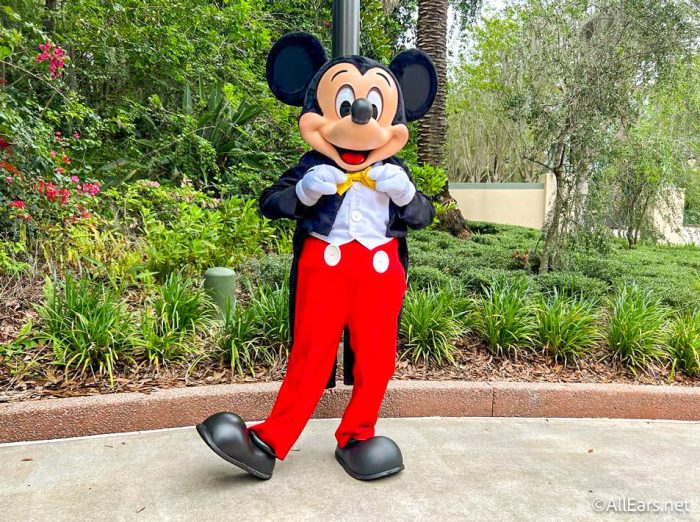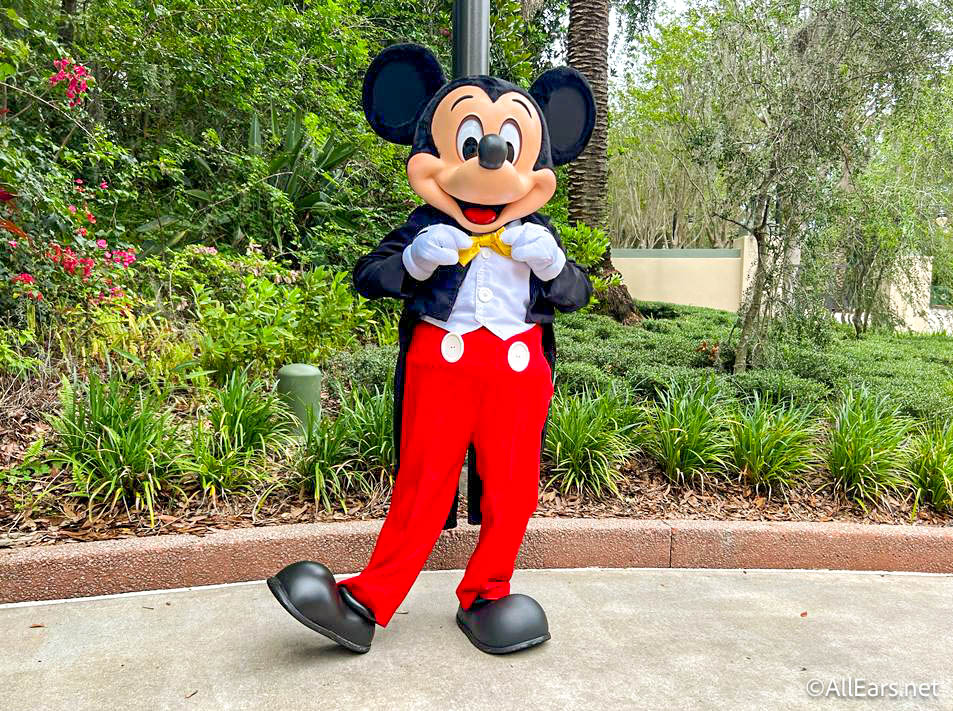 "In my mind," Crockett said, "the right structure is a break up… The right structure is a theme park-anchored equity; the TV networks moved off into a structure where, perhaps, private equity that traffics in challenged assets, cash flow-challenged assets at low multiples would be interested; and a content library that's exceptionally valuable, and could be of great use to any number of tech platforms."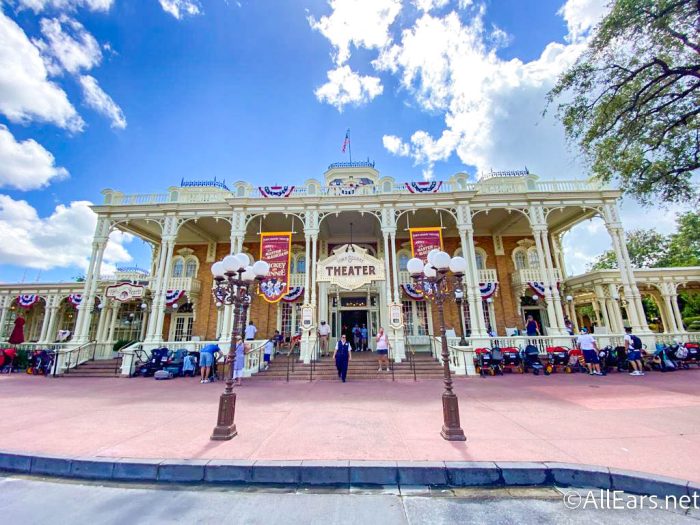 One of the concerns brought up was how Disney could own successful theme parks separate from Disney's content library — how Disney could be DISNEY without Mickey and other iconic intellectual property. Crockett went on to explain that removing Mickey from the parks isn't at all necessary.
"I'm saying, and I think it's really not complicated, to set up the licensing deals in perpetuity as part of a separation." Crockett said the first separation should be of Disney and its linear TV networks, which the company has already shared it is considering selling.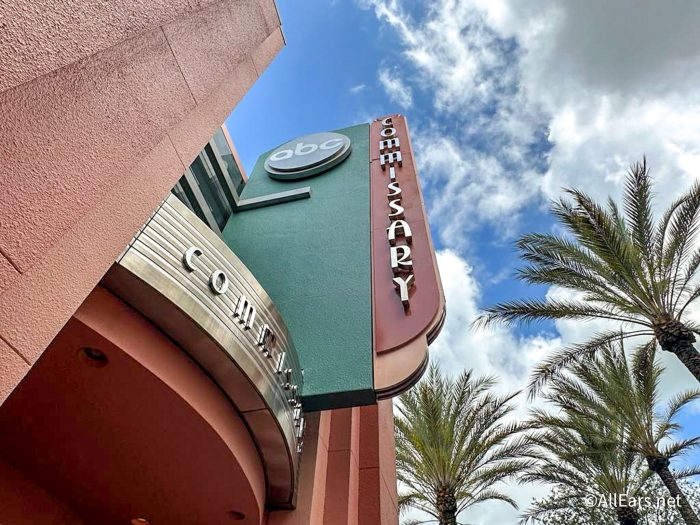 It's already well-known that Disney isn't keen on the idea of selling intellectual property, as they've publicly fought to extend the Sonny Bono Copyright Law Extension Act, otherwise known as the Mickey Mouse Protection Act. Disney has sought to extend the amount of time after an artist's death before a work goes into the public domain. Based on this, we'd guess that Disney really isn't too keen on selling licensure — regardless of whether or not Mickey would remain a park icon. However, they might surprise us!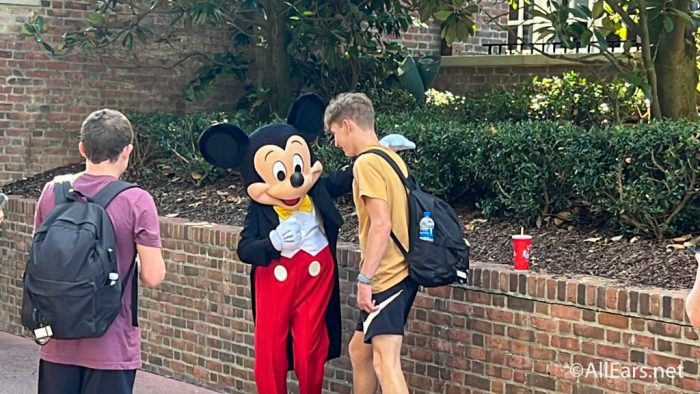 We'll continue to give you all updates on all things Disney news, so make sure to follow along for more so that you never miss a thing.
Join the AllEars.net Newsletter to stay on top of ALL the breaking Disney News! You'll also get access to AllEars tips, reviews, trivia, and MORE! Click here to Subscribe!

What do you think of this analyst's suggestions? Let us know in the comments!