One of the best parts of visiting Disney World isn't even the daily trips to the theme parks.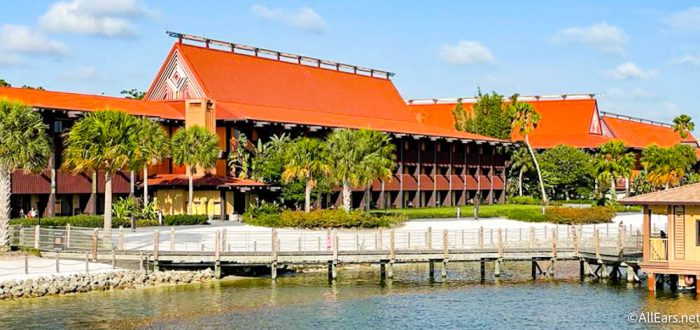 There is so much fun to be had at each of Disney's resort hotels  — from the themed lobbies and hotel rooms, to resort activities, to uniquely-themed restaurants and gift shops. Resort hopping is a fun activity that many Disney World visitors partake in: riding the monorail and/or Skyliner to each of the resorts to check out what all each one has to offer. If you're staying at a Disney World resort hotel and are hoping to check out other resorts on Disney World property, we have some unfortunate news.
A great deal of Disney World hotels are currently undergoing construction. Whether it be lobby updates, room remodels, or room additions, chances are, you'll run into some construction during your resort visits. You can watch out for construction at the following hotels:
You'll run into construction almost right away over at the Grand Floridian! Ongoing construction is being done on the Disney Vacation Club villas as well as the lobby.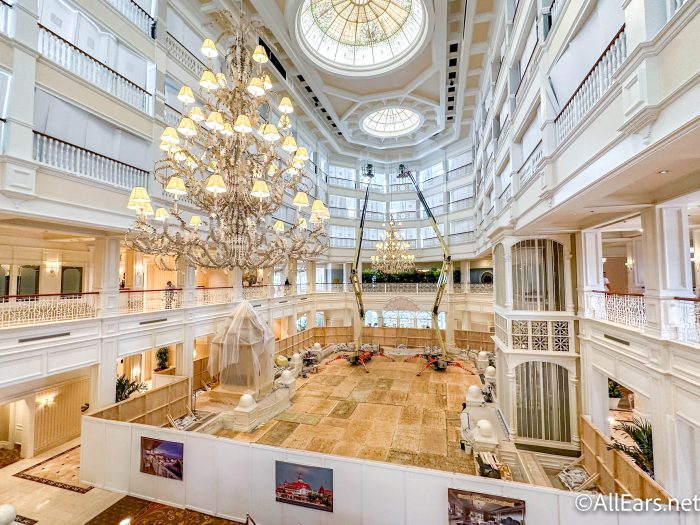 You'll be able to see and hear the construction while visiting during the day, but you'll still be able to visit most amenities. If you're hoping to get some beautiful photos, however, you might have some construction workers and materials in the background. The construction is set to continue until fall 2023.
Over at the Polynesian, construction for the all-new Disney Vacation Club villas is still ongoing, while other areas are being renovated for new rooms, activities, and even new restaurants.
The Disney Vacation Club villas are set to open in late 2024, and we couldn't be more excited.
Over at BoardWalk, The Cake Bake Shop is under construction and is set to open later this year.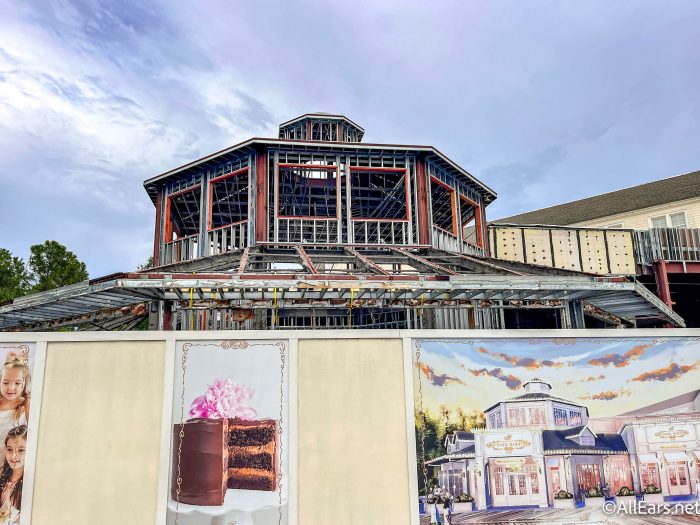 Plus, several areas of the resort are currently undergoing renovations and refurbishments in the lobbies, lounge, and guest rooms.
Over at Animal Kingdom Lodge, Kidani Village is undergoing a serious transformation that will take place from now until late September, 2023. If you'll be staying in the guest rooms here, expect extra noise, restricted areas, and potentially not-so-magical views!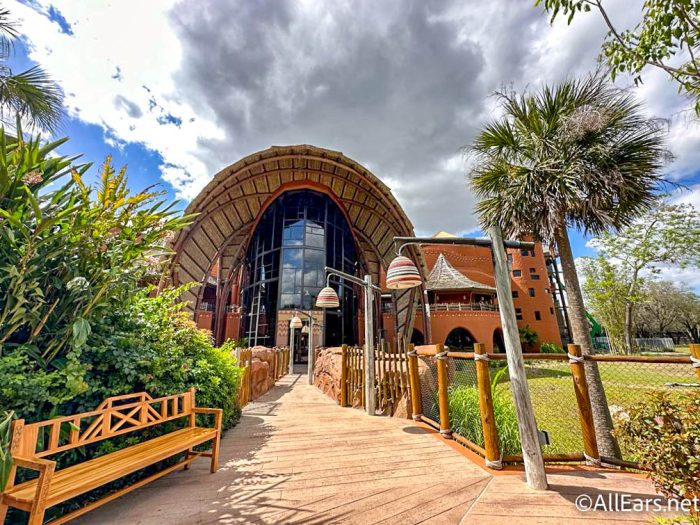 However, the rest of the resort is free of construction and shouldn't impact your visit if you're just dropping in to check out the lobby and public areas.
At Disney's Beach Club Resort, guest rooms have been under refurbishment and will remain under construction until late in 2023.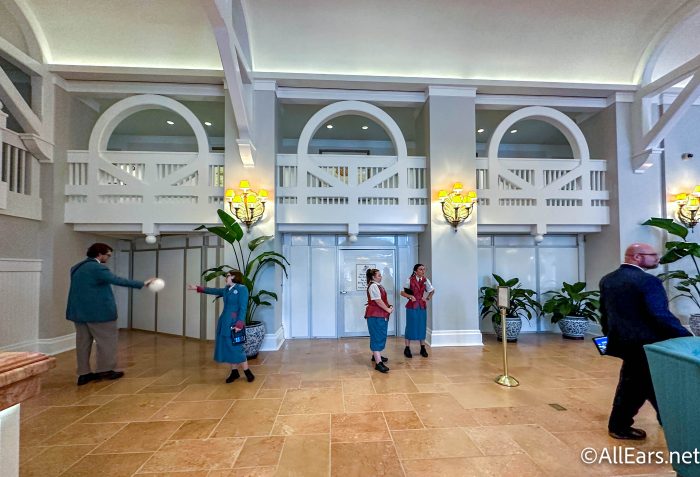 Throughout this time period, you'll still have access to the public amenities!
Over at Fort Wilderness, Trails End Restaurant closed for a major refurbishment earlier in the year and reopened in late July.
New, modernized cabins are under construction to serve as Disney Vacation Club villas as well, and we can expect those to be complete in 2024.
At Port Orleans — French Quarter, Doubloon Lagoon Pool will be closed from January 2024 until April 2024 for routine maintenance and construction.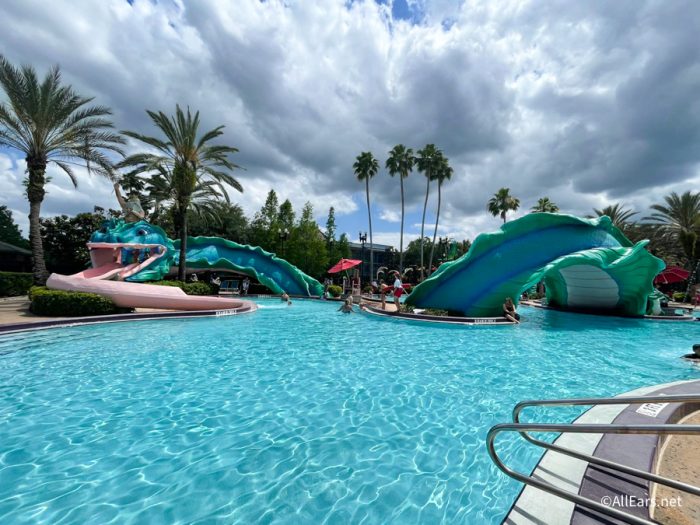 If you're staying at the resort during that time, don't worry! You can still swim in Ol' Man Island Pool at Port Orleans — Riverside. 
Well, there you have it! This construction definitely won't ruin your visit by any means, but it could impact the route you take around the hotel and resort as well as which areas you have access to. We'll be sure to keep you updated with any and all Disney news and updates, so make sure to follow along for more.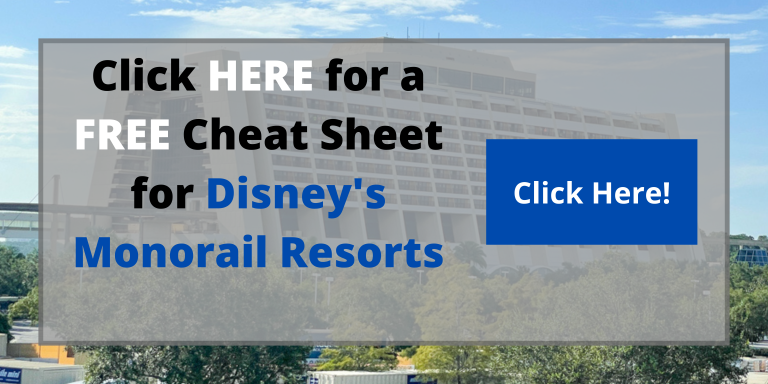 Do you typically visit the different resorts while you're at Disney World? Let us know in the comments!