Disney California Adventure is going through some big changes!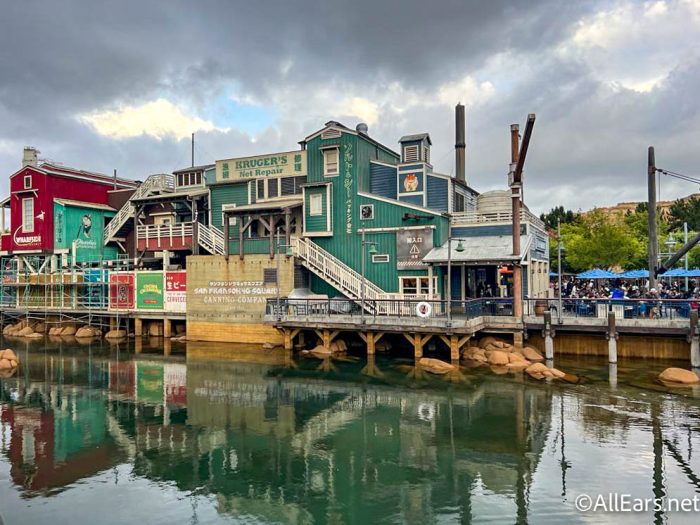 A whole land is getting a massive re-theme — Pacific Wharf is currently transforming into San Fransokyo Square, which is scheduled to be complete by August 2023. One of the restaurants that got a makeover for this transformation opened before the land's full debut, however, so we went to check it out.
Lucky Fortune Cookery has opened today, July 19th, and is serving up new items in keeping with the land's Big Hero 6-theming!
On the menu, you'll find options inspired by Beijing, Seoul, Bangkok, and Tokyo. We spotted Karaage-inspired Crispy Chicken Sandwich, Beef Birria Ramen, and the Yaki Udon on the entrees list. There's even a new Baymax Macaron for dessert!
Kids have the choice of either Chicken and Rice or Yaki Udon.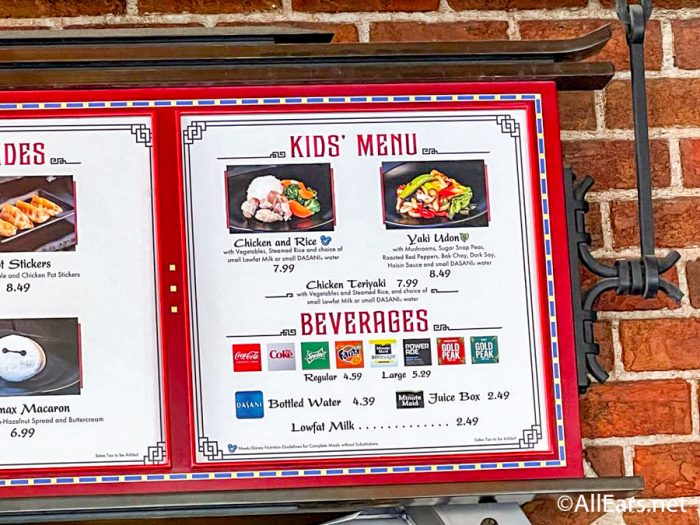 There are also some fun beverages to try also, like Lychee Tea and Strawberry Lychee Cocktail.
First, we tried the Lychee Tea for $6.99, which we thought was refreshing, but it didn't taste much like lychee.
Next, we had the Karaage-inspired Crispy Chicken Sandwich for $14.99.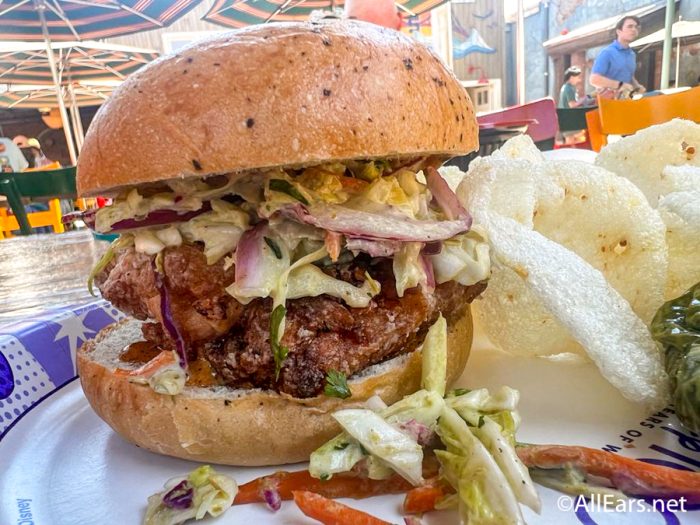 This one was delicious! The chicken was tender, and we really enjoyed the mayonnaise and slaw.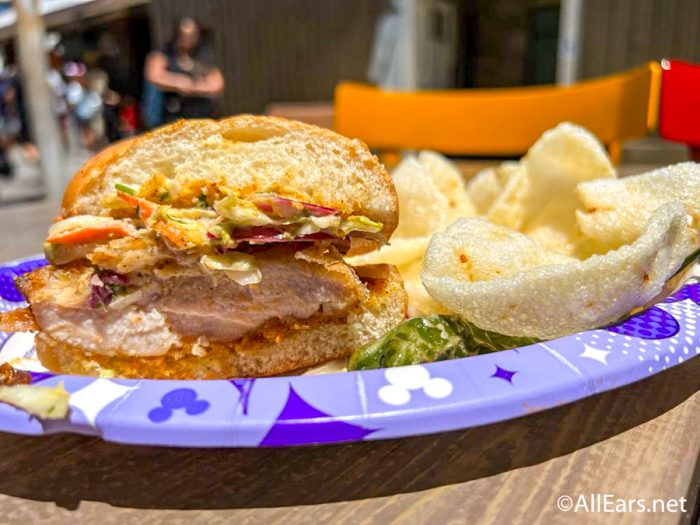 Next up was the Beef Birria Ramen for $15.49.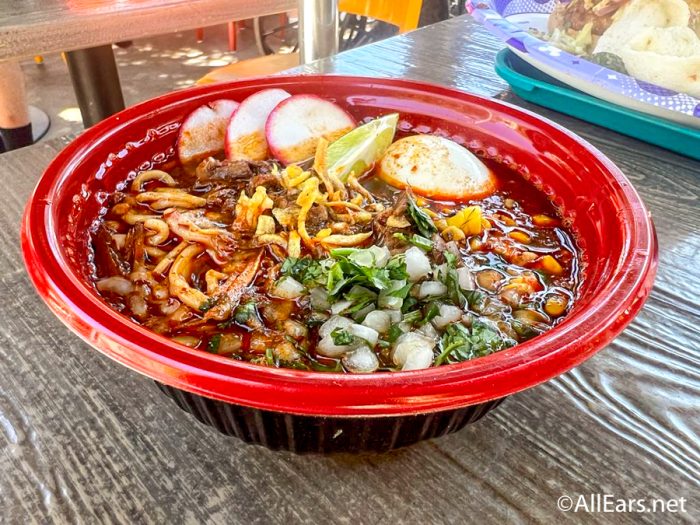 Be warned: this dish is SPICY. The flavors were nice and complex, and we loved how tender the Birria Beef was.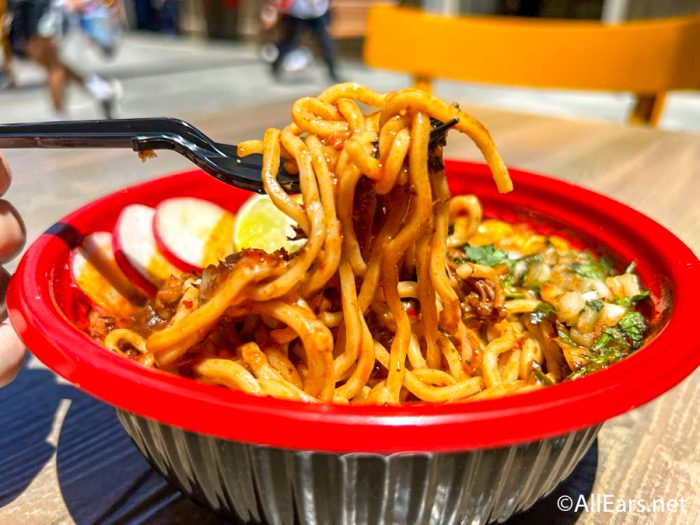 Lastly, we had the adorable Baymax Macaron for $6.99.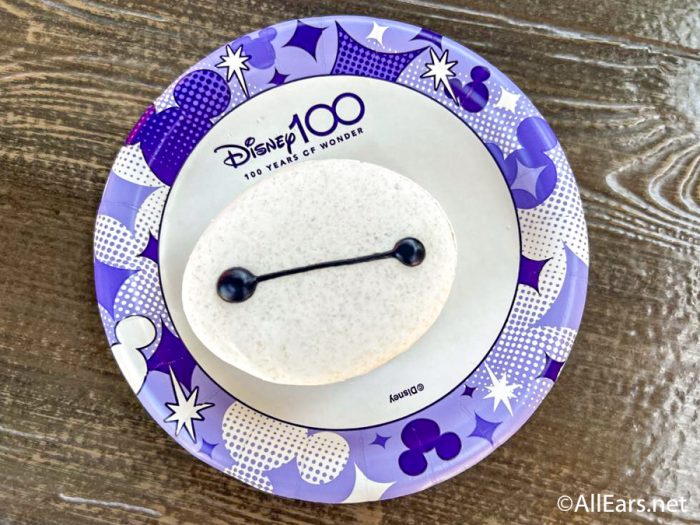 This tasted like a vanilla cake with Nutella. Simple but tasty! He melted fast, though, so keep that in mind.
We can't wait to see how the rest of San Fransokyo Square Turns out. Stay tuned to AllEars as we bring you all the latest in Disney news!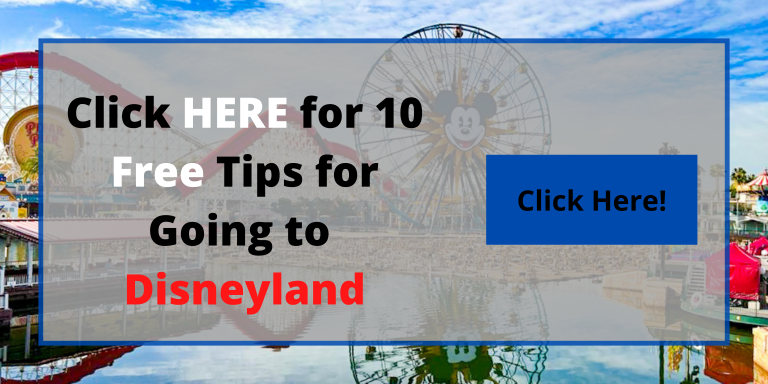 What part of the new Big Hero 6 land are you most excited about? Let us know in the comments below!