Universal Studios and Disney World have long been seen as having a rivalry in Orlando, and over the years Universal Studios has poked fun at Disney via Twitter.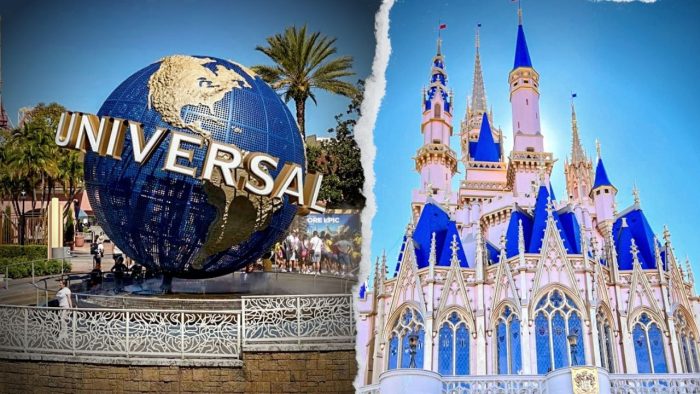 From a post related to selling water from a ride (which could be taken as a reference to those who were selling Splash Mountain water on eBay) to commenting on the Figment popcorn bucket fiasco of 2022, they've had a sassy response or two to some big Disney moments. And now it seems they're throwing a bit of shade toward the House of Mouse about one controversial thing.
In a recent Tweet, Universal Orlando Resort said "Reservations? Where we're going, we don't need reservations. 😎"
Reservations? Where we're going, we don't need reservations. 😎

— Universal Orlando Resort (@UniversalORL) March 27, 2023
For starters, this is a clear reference to the famous quote from 
Back to the Future
where Dr. Brown shares that where they're going they don't need roads. A 
Back to the Future
tie-in makes sense since it is a property Universal Studios Orlando has incorporated into the parks (there was a
Back to the Future
ride at one time and there's a
Back to the Future section of the escape room at Universal City Walk).
And while "reservations" could be a reference to many things — like ride reservations via virtual queues/lines or dining reservations (both things Universal has or does use), it seems that this particular Tweet is likely about THE controversial reservation system that exists at Disney World — the Park Pass system. 
Since the reopening after the COVID-19 pandemic, Disney World has utilized a Park Pass system that requires ALL guests to have valid Park Pass reservations for the first park they want to visit on any given day. That system is still in use (though some exceptions will soon go into effect for Annual Passholders). Universal, on the other hand, does NOT use a park reservation system.
The Park Pass system at Disney World has been very controversial. Some don't mind it at all. But some fans absolutely despise it and criticize it as something that has made planning a Disney trip harder. It has even become the foundation for a lawsuit brought against Disney by Annual Passholders.
Disney has continued to speak well of the system though and the benefits it has provided. In early 2023, Iger talked about the benefits of reservations from an operational standpoint. Iger noted that they have been able to decrease capacity on some days, and "manage capacity very very carefully and shift mix from annual passholders to those who may come once in a lifetime or just once."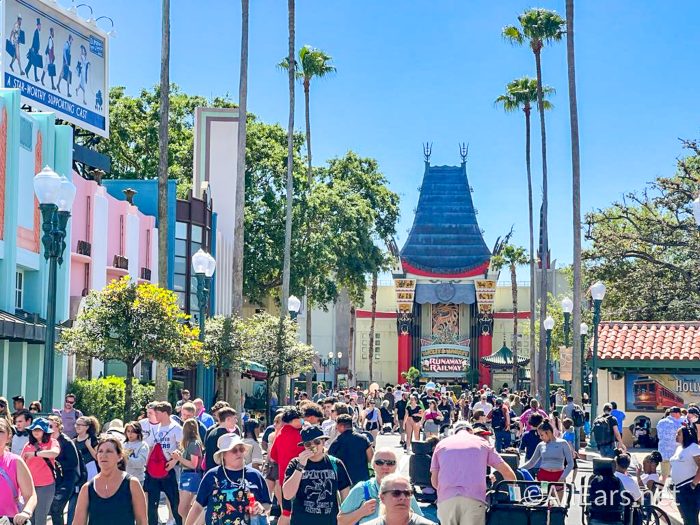 Some — like Chairman of Disney Parks, Experiences, and Products Josh D'Amaro — have recognized that Park Passes take out some of the spontaneity of a Disney trip. Disney World will soon allow Annual Passholders to enter most of the parks after 2PM WITHOUT a Park Pass (with some exceptions), and D'Amaro indicated that is "just the start" of changes being made to Park Passes. 
Still, it seems Universal is happy to spice things up a bit via Twitter. In other words, the sassy Tweets continue. 😂
What do you think about Park Passes? Tell us in the comments below. And stay tuned for more Disney and Universal news.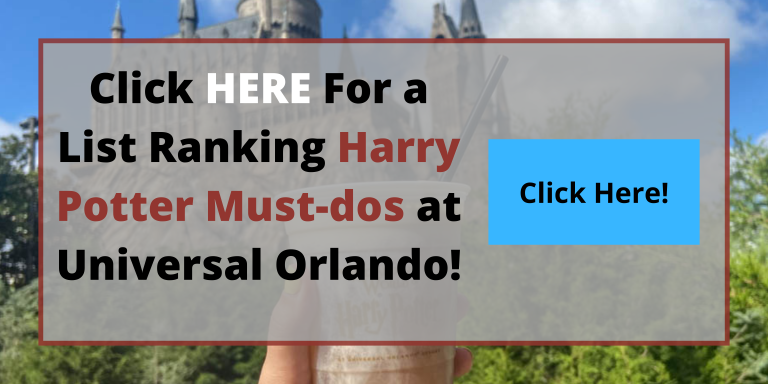 Are you a fan of Park Pass reservations? Tell us in the comments.