Let's be honest — the theme park industry can get TENSE.
If you've been a fan for a while, you know all about the rivalry between Disney and Universal. The two companies own a lot of the major franchises and have some of the most popular theme parks in the world, so that means they're often in competition with each other. But thankfully, the Universal Orlando Twitter account is out here reminding us not to take things too seriously! 😉
Universal Orlando's Twitter is known for being a little bit sassy and very much hilarious on a regular basis. We've seen some pretty awesome and funny tweets from them in the past (and some that threw some shade at Disney), but we think it's time to round up some more recent examples of why the Universal Orlando social media manager needs a raise.
That Time They Made a Disney Movie Reference
Apparently, Universal Orlando watches Disney movies too. Did you know the globe turns into a pumpkin at midnight? We didn't either.
DYK? The Globe turns back into a pumpkin at midnight.

— Universal Orlando Resort (@UniversalORL) March 4, 2023
Does that mean that the Fairy Godmother from Shrek has to fix it back into a globe every morning? We have so many questions.
When They Laid Down Some Unwritten Rules
Listen, we're all thinking it, but thankfully someone finally said it. 10 points to the Hogwarts house of whoever posted this helpful infographic.
Unwritten rule of the Moving Walkway:
Left Right
| | |
|Walk |Stand|
| | |
| | |

— Universal Orlando Resort (@UniversalORL) February 28, 2023
It's a moving walkway people — MOVING is literally in the name. We will be taking no questions at this time.
When They Commented on Some eBay Drama
If you're in the Disney news sphere, then you might remember that people were selling bottles of water from Splash Mountain on eBay when the ride closed down permanently at Magic Kingdom. Universal was hot on the news, issuing an (apparently) much-needed PSA.
Also, not for selling. https://t.co/2fAQMiS37W

— Universal Orlando Resort (@UniversalORL) January 24, 2023
We expect that water from Dudley Do-Right's Ripsaw Falls would sell for about $500 a bottle on eBay, but unfortunately, we're not willing to face off against the strike team that Universal would send to our house afterward.
When They Doubled Down on the Churro Joke
Way back before VelociCoaster was announced, Universal kept up a continual joke that the new ride was a churro stand. They stayed committed to the bit so long that they ACTUALLY gave out churros to everyone who rode on opening day.
Faster than our power walk to the churro stand. pic.twitter.com/M23FT3raUF

— Universal Orlando Resort (@UniversalORL) January 9, 2023
It's a joke that will remain in our hearts forever. And our stomachs…now we want a churro.
When They Laid Down the Law
Sometimes incidents happen, and we're willing to bet that the person who brought a turkey leg to the raptor encounter is now a few fingers short. Thankfully, management issued this statement protecting us all.
Do NOT bring your turkey leg into the Raptor Encounter.

Thanks, mgmt

— Universal Orlando Resort (@UniversalORL) December 29, 2022
No turkey legs are allowed in the raptor paddock. But small children, churros, T-bone steaks, and meat-scented perfume are all perfectly fine.
When They Commented on the Figment Popcorn Bucket Fiasco
Remember the Figment popcorn bucket fiasco of 2022? Who could forget?! When the bucket dropped in Disney World with a 6-hour line, Universal Orlando was practically required to say SOMETHING.
Y'all must really like popcorn.

— Universal Orlando Resort (@UniversalORL) January 14, 2022
You know, the Universal parks have popcorn as well, right? 😉
When They Copied the Galactic Starcruiser
When it was revealed that guests of Disney's Star Wars: Galactic Starcruiser would be transported between the hotel and Hollywood Studios via truck, Universal got a brilliant business idea.
Get in, folks. We're goin' to Universal! pic.twitter.com/utMgB6rUEX

— Universal Orlando Resort (@UniversalORL) January 28, 2022
Party truck, here we come! Listen, we'll gladly ride if we don't have to pay for parking or remember in which lot we left our car.
And Finally, When They Reminded Us What They Got
Sometimes, simple is best. You want it? They got it.
We got rides.

— Universal Orlando Resort (@UniversalORL) January 5, 2023
And those are some of the many reasons why the Universal Orlando Twitter person definitely deserves a raise. Don't believe us? Follow them and you too will be laughing inappropriately loud at your work desk in the middle of the day.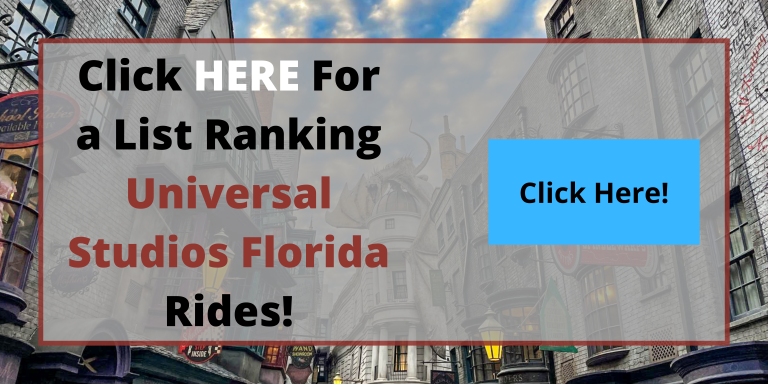 Which tweet is your favorite? Tell us in the comments!