Universal Orlando Resort is getting some exciting new additions in the future!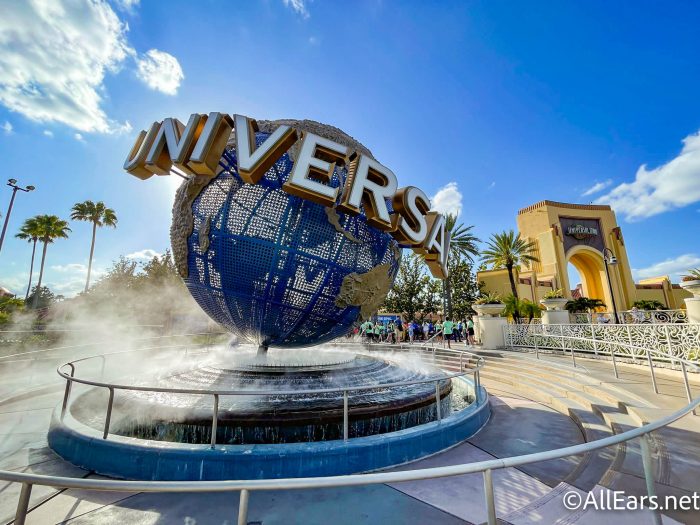 A new Minions-themed attraction is coming to Universal Studios Florida in summer 2023 and of course, we're excitedly waiting for the opening of a NEW theme park — Universal's Epic Universe. But if you're ready to experience something new ASAP, then you need to check out the escape rooms that are opening at CityWalk!
We were invited by Universal to come check out Universal's Great Movie Escape — a new offering that opens at CityWalk on Friday, December 9th.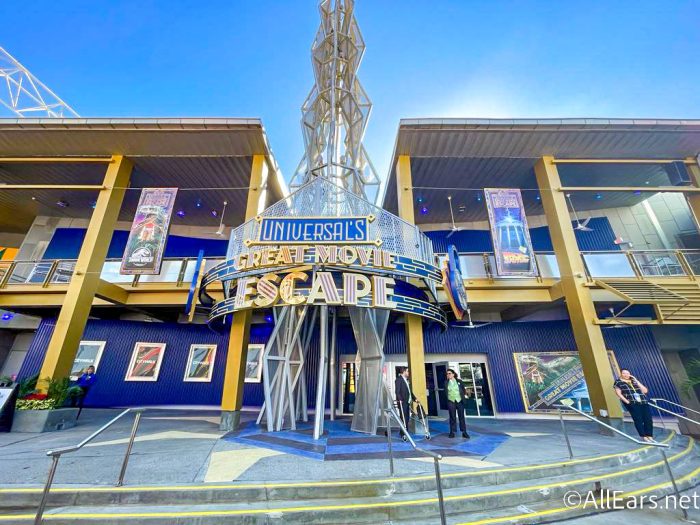 Tickets for the experience are available online and start at $49.99 per person. You can book for up to six guests in a group, and your experience may include multiple parties. Pricing may vary depending on the date. If you'd like, you could also book a private escape adventure for up to eight guests starting at $300 per group, plus tax.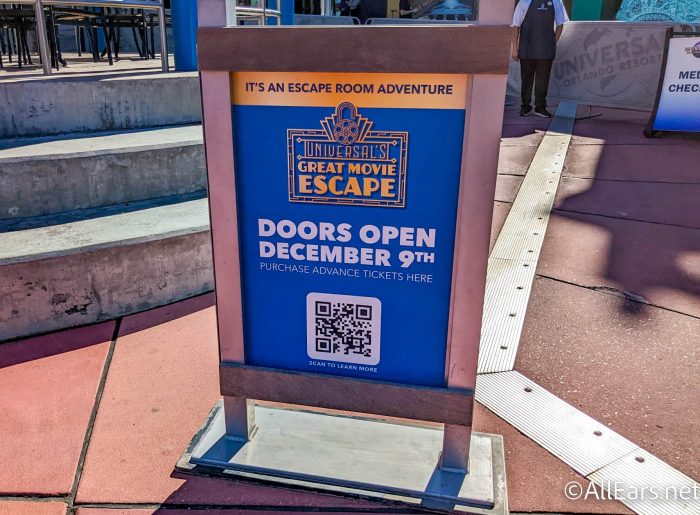 Inside, you'll find two different escape room themes — there's a Back to the Future room and a Jurassic World room!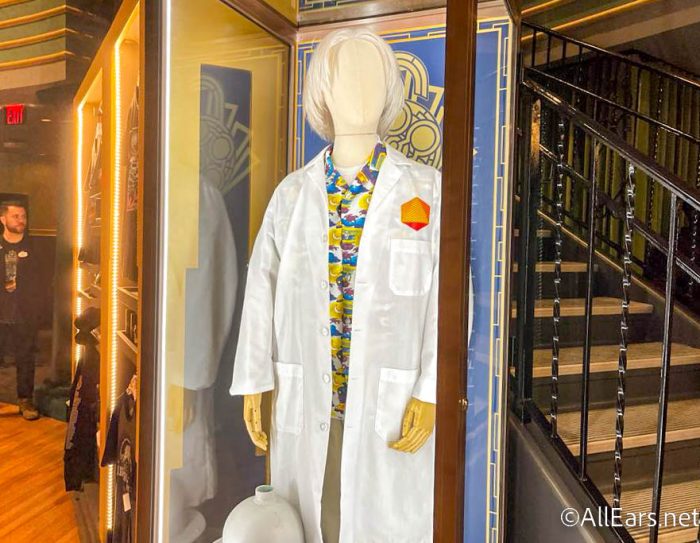 The lobby is filled with memorabilia from the two film franchises, including some awesome costumes that you might want to snap a photo with!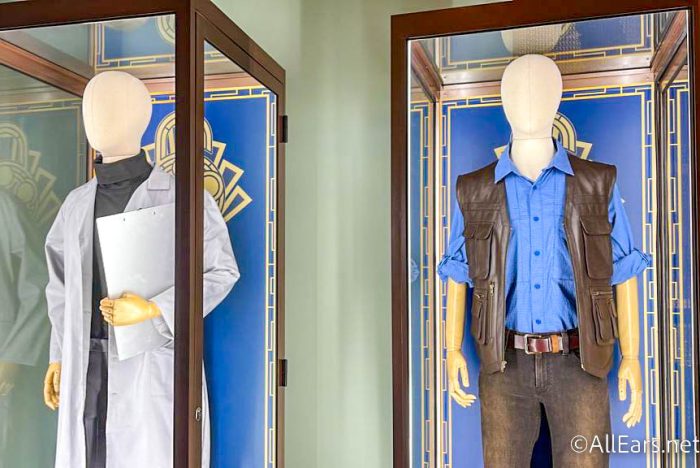 Inside, you'll find a lobby area with couches and chairs — a nice comfy seating spot just in case you have to wait for your reservation.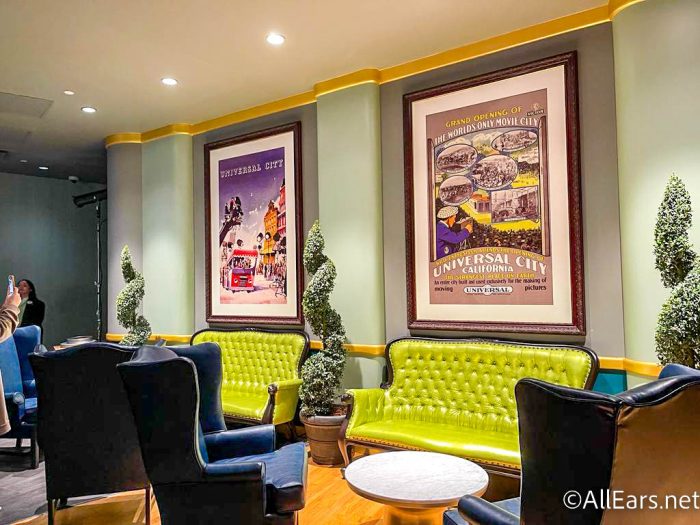 They leaned really hard into the movie theater theming in here, with curtains, old Hollywood props, and a logo that looks like a theater marquee. The overall effect is really fun!
They've even got a little director-style setup with a mannequin and some movie set props.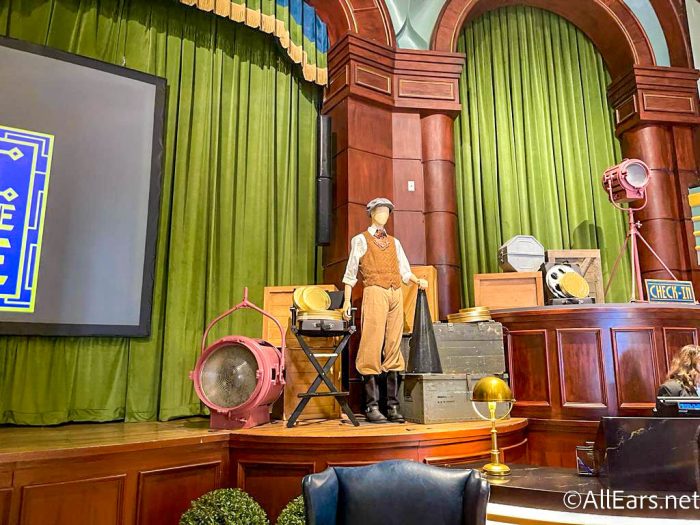 And as an added bonus for those over 21, there's a small bar in the lobby as well. You can grab a drink after your room is done or while you're waiting!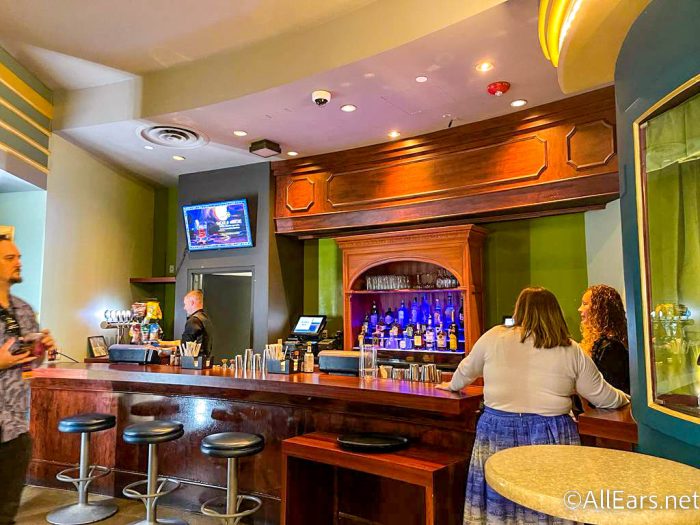 These rooms are incredibly themed, and they would be a great activity for someone who is a big fan of the movies. During our visit, we noticed quite a few Easter eggs in the room and we even got the chance to be part of some of the scenes from the movies. They have the ability to change the difficulty of the room depending on how well your team is doing, and the rooms can fit between 2-8 people.
We would definitely recommend this as a fun activity for a night at CityWalk for your group. We had a blast — even our reporter who didn't like escape rooms said she'd come back and do it again.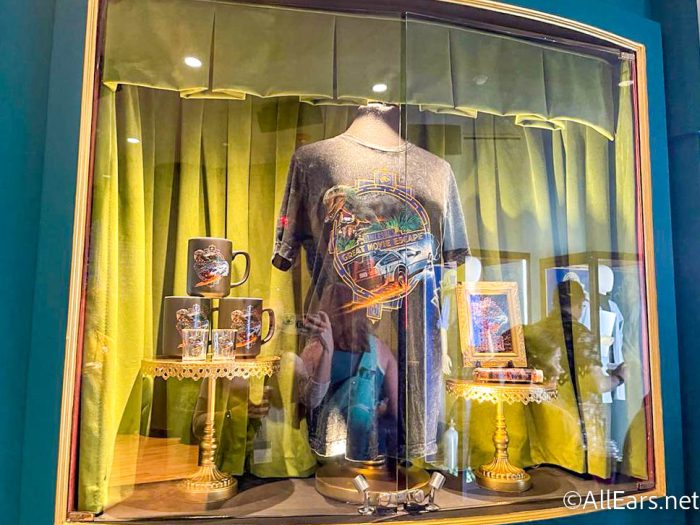 And for mega fans of the escape rooms or the two movies that are featured, they've got a small shop with some merchandise as well! We spotted things like pins and keychains…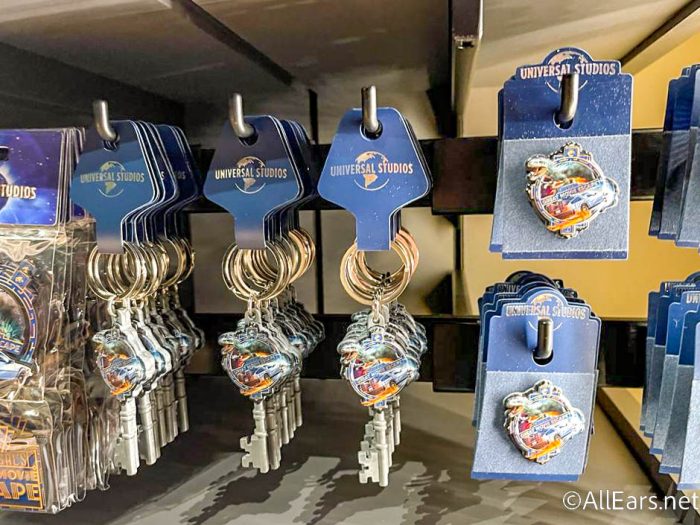 …and even apparel! You can soon advertise your escape room abilities to everyone at Universal Orlando.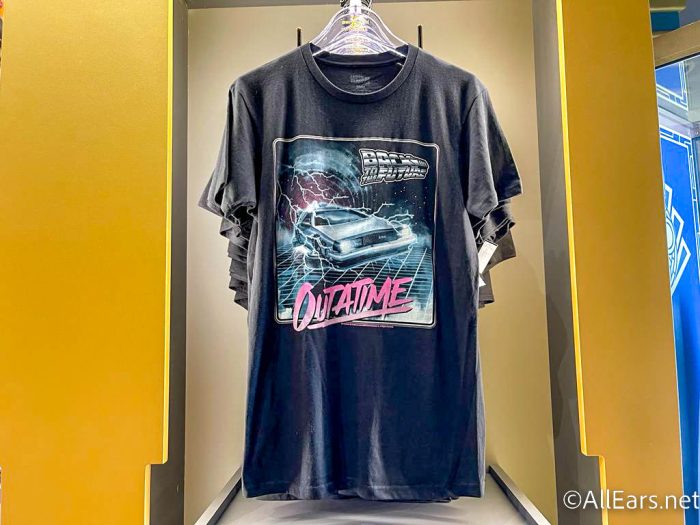 Honestly, we might consider buying this hoodie whether you finish the room or not.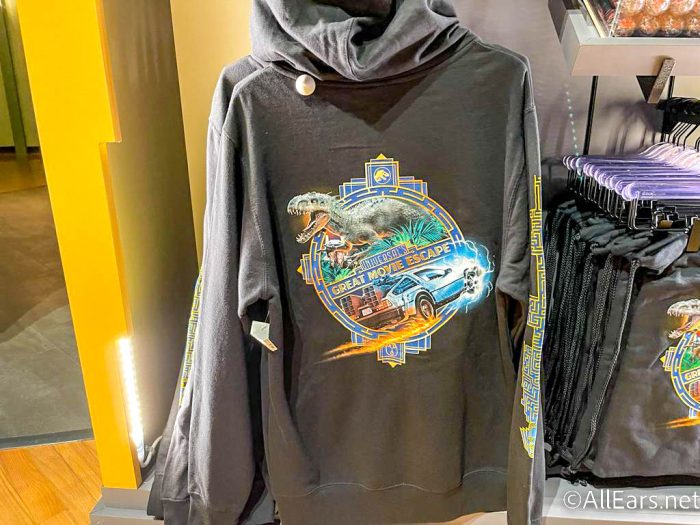 They also have a drawstring backpack…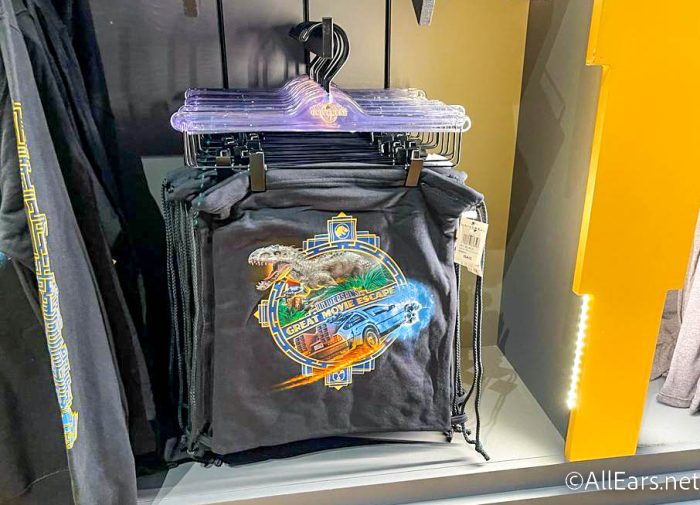 …a matching mug…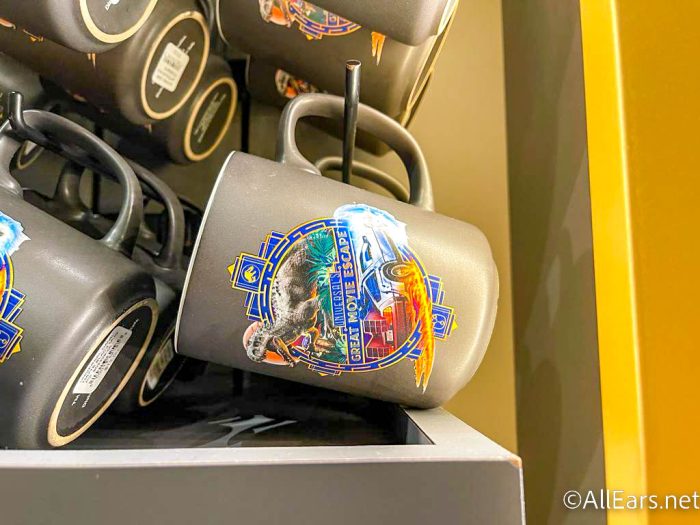 …and a ball cap with the marquee logo.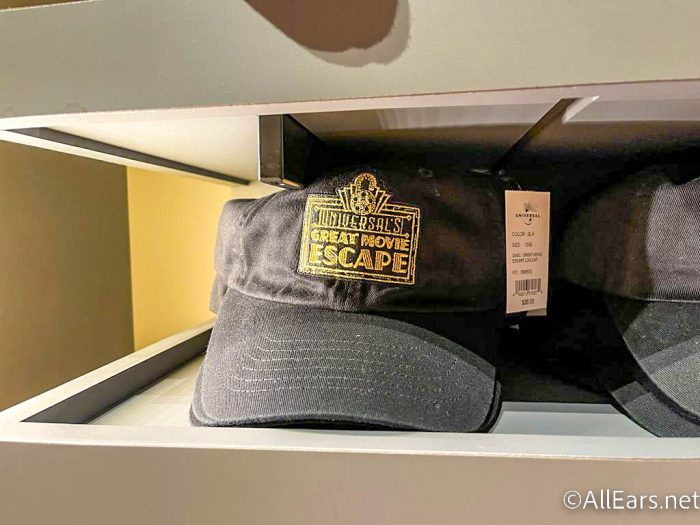 If the first shirt isn't your jam, check out this one with the escape room logo and graphics from both franchises.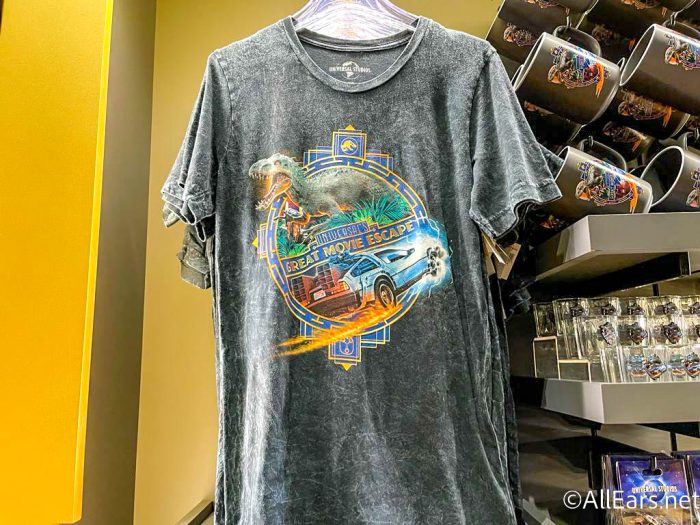 So there you go. –that's what you can expect from Universal's Great Movie Escape! If you'd like to visit soon, make sure to purchase your tickets on the Universal Orlando webiste ahead of time.
For all news about upcoming changes and additions to Universal Orlando, stay tuned to AllEars! We've got you covered with the latest!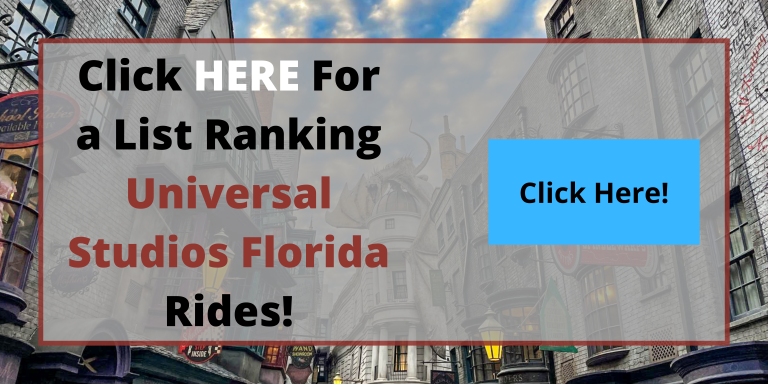 Would you try this escape room? Tell us in the comments!
Disclosure: We were invited by Universal Orlando to attend a preview of Universal's Great Movie Escape. This did not affect our reporting of the event — our opinions are our own.