You might have heard that Disney World has finally opened a sit-down Toy Story restaurant in Disney's Hollywood Studios.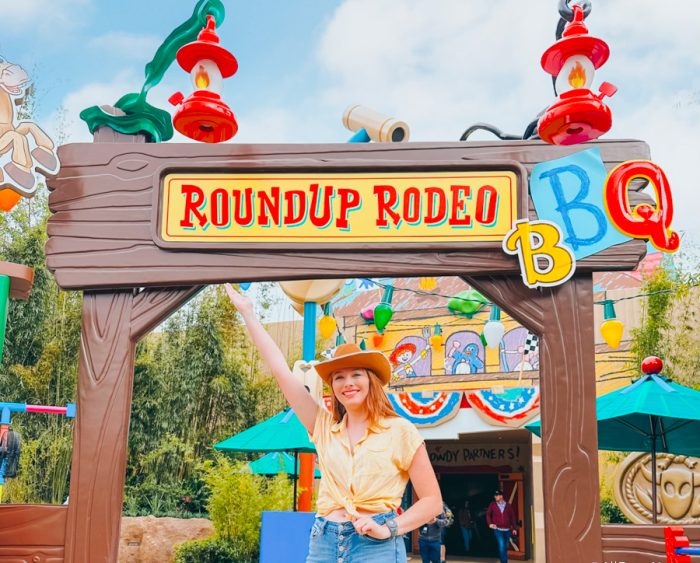 Roundup Rodeo BBQ in Toy Story Land is themed around a play rodeo in Andy's backyard, and the food did impress us — but there were a few things I didn't see coming! Here are 5 things that SHOCKED me at Disney World's NEW restaurant! 
We sat down at Roundup Rodeo BBQ for lunch on opening day and tried everything there is to offer. Yes, everything. You can see our full review by watching our video right here!
There's a lot to know about Roundup Rodeo BBQ, but let's talk about the things you might not expect.
1. "Andy's coming!"
Disney's language had hinted that there would be some antics in the restaurant, but I was surprised to hear that the star of the show is the speaker system. Most of the fun, interactive elements at the restaurant play out over loud speakers with corresponding lights and behavior from the Cast Members.
The most iconic track is one where Sarge (the green soldier) announces that Andy is on his way into the room and it's time for the toys to freeze. Sure enough, all of the Cast Members and guests froze in time to hear Andy walk in looking for his rodeo gear. You can even see the lights flicker as he moves around the room!
The "Andy's coming!" moment has been a rumored (but not actually included) aspect of Toy Story Land pretty much since it opened — so it's awesome to have it featured at Roundup Rodeo BBQ!
Other sounds include a dance party with Rex that goes a little awry and Sarge calling out a yard sale false alarm. Don't worry — it's just a lemonade stand! The super fun part about the lemonade stand audio is that our server brought us a lemonade that he managed to snag from Andy without him noticing.
2. Backyard BBQ, NOT Southern BBQ
When Roundup Rodeo BBQ was announced, I was a little disappointed. Like many a Toy Story fan, I have been hoping for a replica Pizza Planet. Plus, between Regal Eagle Smokehouse, The Polite Pig, Flame Tree Barbecue, House of Blues, and Whispering Canyon Cafe; I kind of felt like we have plenty of BBQ options in Disney World.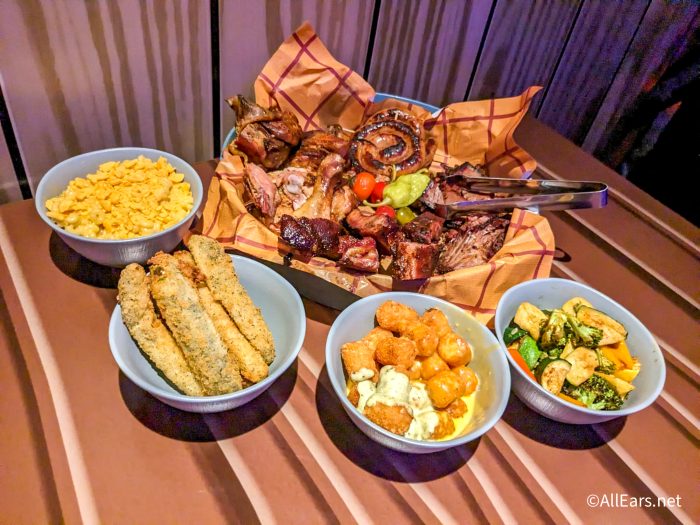 But here's the catch! It's not Southern-style barbecue. You shouldn't expect regional styles and pulled pork like at Regal Eagle. As a southerner, that's what I think when I hear "BBQ." Instead, Roundup Rodeo BBQ is a backyard barbecue vibe. Think cooking out with the family in the summer!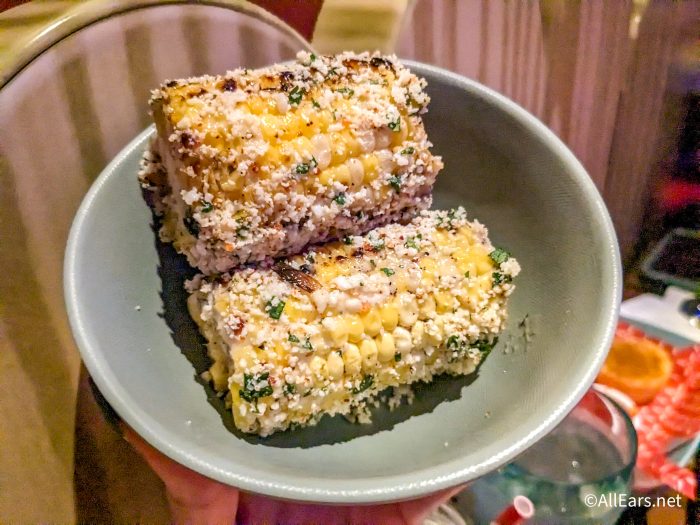 And, from this angle, they nailed it! The ribs reminded me of my dad's ribs, it may as well have been my aunt's potato salad and pies, and the mac and cheese is the kid-geared option that sits on every family cookout table. Plus, it makes sense. You are in Andy's backyard so it makes sense that the toy's are nicking a little bit of food that Andy's mom is cooking up to have family over.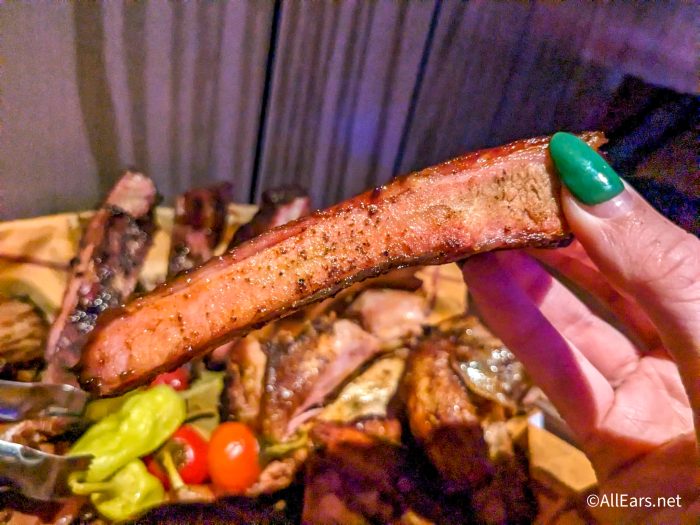 My one complaint with this is that many Americans are very familiar with this kind of food and even have access to it multiple times a year — for cheap. So, is it really the food you want to spend $45 a person on in Disney World when there are so many other options?
3. No discounts!
Typically, loyalty groups do have access to discounts at Disney World table service restaurants. For instance, Annual Passholders get 10% off at most table service restaurants.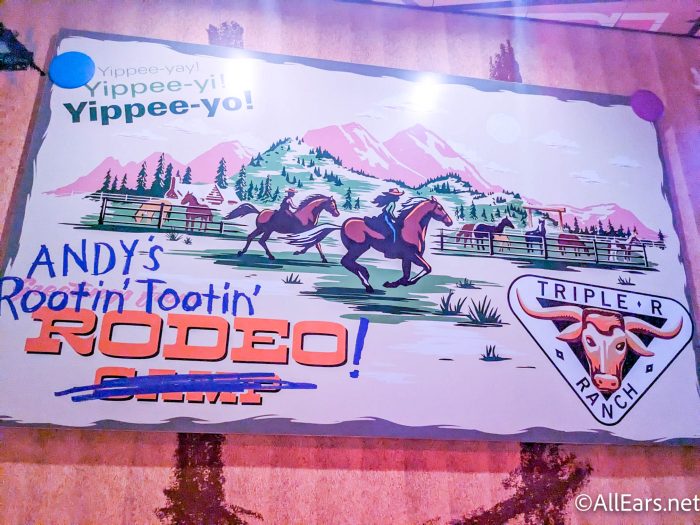 So, I was pretty shocked to hear that Roundup Rodeo BBQ does not offer any discounts as of now! According to Cast Members, it's not in the plan for the restaurant to offer them any time soon either.
4. The Little Things
Perhaps my favorite surprise at Roundup Rodeo BBQ was the little things — starting with the plates. The plates are ceramic as you would expect from a somewhat pricier restaurant but they are designed to look like paper plates!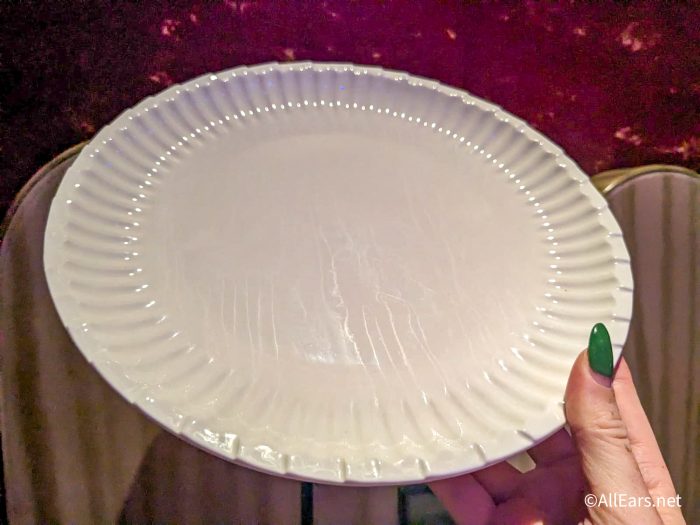 I can't tell you how many times I had to clarify to the team at home that the pictures I was sending were of ceramic plates and not plain ol' paper plates you can snag at your grocery store. It's such a fun touch and really adds to the backyard BBQ vibe.
I was also brought a giant pencil to sign the check at the end of the meal. I guess we are toy-sized after all! I was laughing so hard trying to get the tip written in with a pencil that was as long as my torso.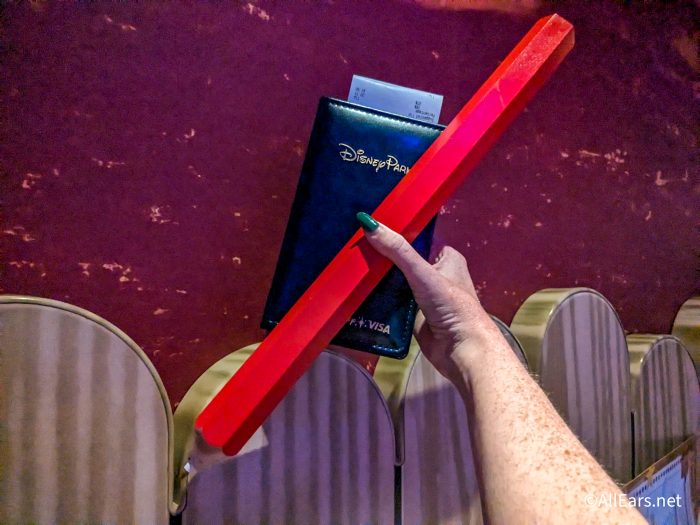 Oh, and kids are handed stick ponies to ride to the table!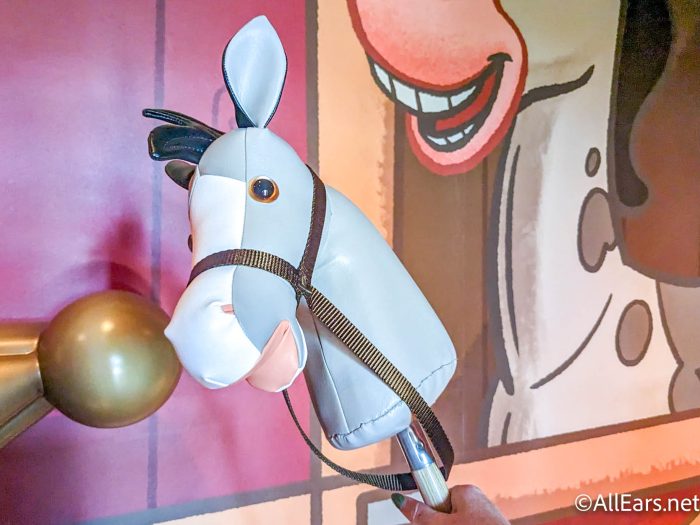 And they were loving it.
5. Worth the Price?
Perhaps the biggest surprise for me was that Roundup Rodeo BBQ just might be worth the price. $45 for adults and $25 for kids gave me a bit of sticker shock at first, but it isn't as overpriced as I expected.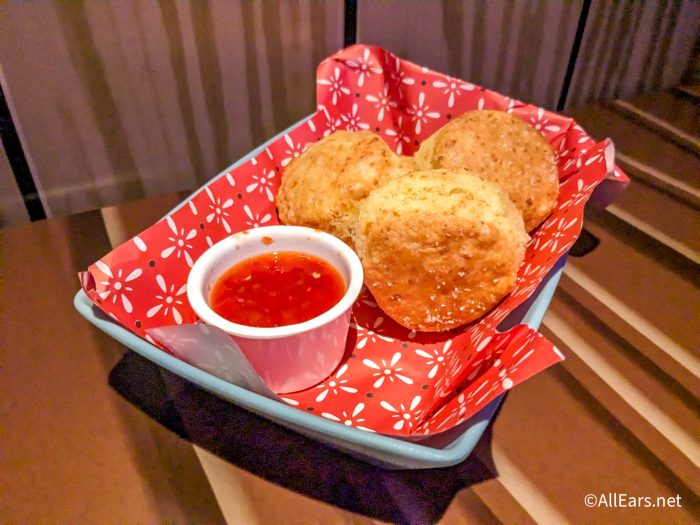 Dining in Disney World is expensive and that tends to really be the case at all-you-can-eat spots. Compared to other Disney World spots though, this restaurant isn't that differently priced. I've heard some people note that for the price, it should be a character meal, but character meals, like Crystal Palace in Magic Kingdom, tend to cost about $60 — and tend to have worse food.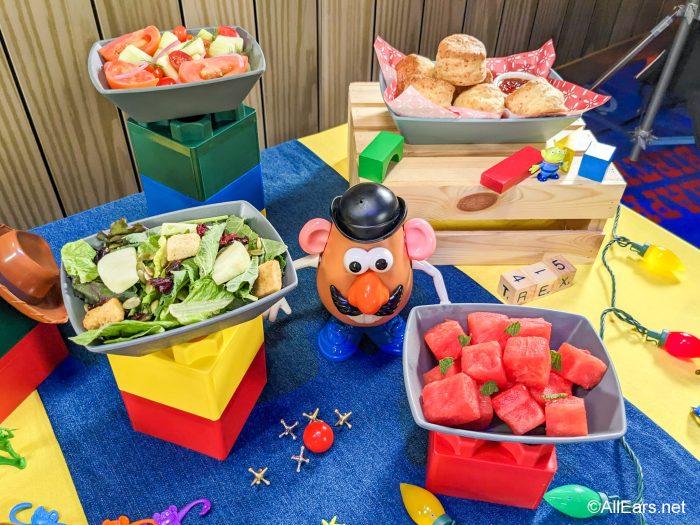 Roundup Rodeo BBQ is perhaps closest to Whispering Canyon Cafe in Disney's Wilderness Lodge Resort. The all-you-can-eat skillets there are offered for just under $40 and, if you add dessert, you're easily looking at a $45 to $50 meal.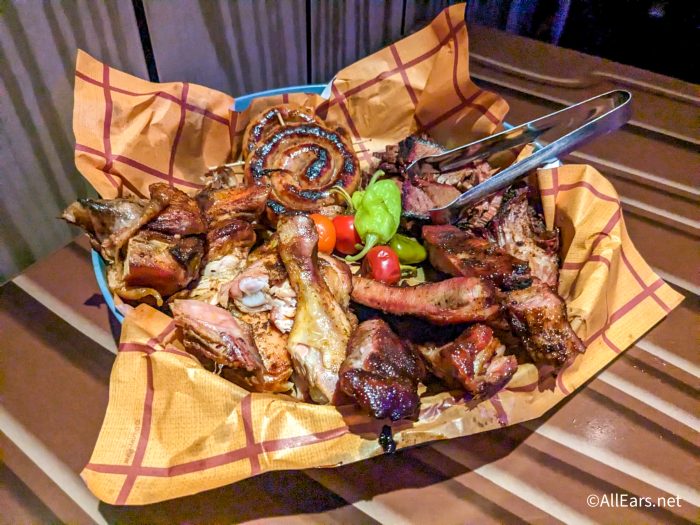 Even off-property, one of my favorite all-you-can-eat spots in Orlando runs me $30 without dessert — and there are no fun Disney antics there. Despite my initial impression, I was shocked that between the Toy Story theming, the sheer amount and quality of the food, and the silly antics — Roundup Rodeo BBQ just might be worth the price.
Join the AllEars.net Newsletter to stay on top of ALL the breaking Disney News! You'll also get access to AllEars tips, reviews, trivia, and MORE! Click here to Subscribe!

What surprised you about Roundup Rodeo BBQ? Tell us in the comments!