A big change is coming to a popular EPCOT character dining restaurant!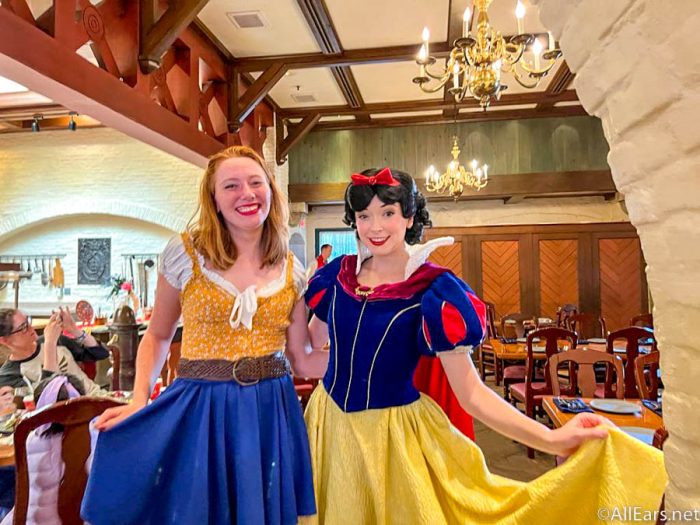 Akershus Royal Banquet Hall (located in the Norway pavilion in EPCOT) has been open for dinner for a while, but starting May 14th, breakfast and lunch will return to this spot! Just how much will those meals cost you and what will the menus include? Disney has just revealed ALL of that information so let's take a look!
Breakfast
Breakfast at Akershus will set you back $53 per adult (ages 10 and up), plus tax and gratuity. It'll cost $34 per child (ages 3-9), plus tax and gratuity.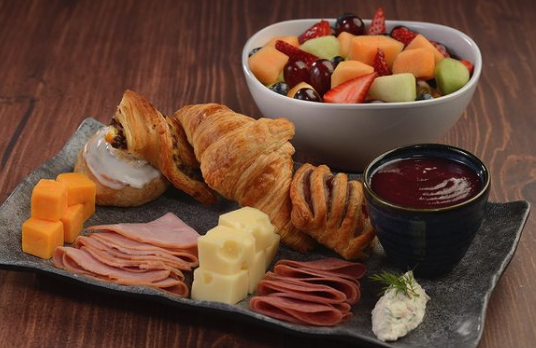 The menu online notes that this is "Princess Storybook Dining" so it should feature those iconic princesses you can spot at dinner as well.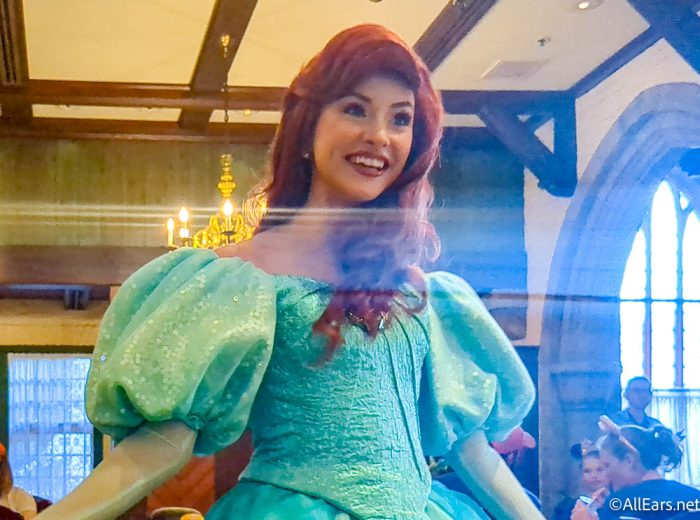 According to Disney, the menu will feature breakfast pastries and accompaniments, potato casserole, bacon, Norwegian waffles, mixed fruit, scrambled eggs, and sausage.
There will also be non-alcoholic beverages like hot tea, Joffrey's coffee, and fountain beverages.
If you have any allergies, be sure to ask about their allergy-friendly offerings.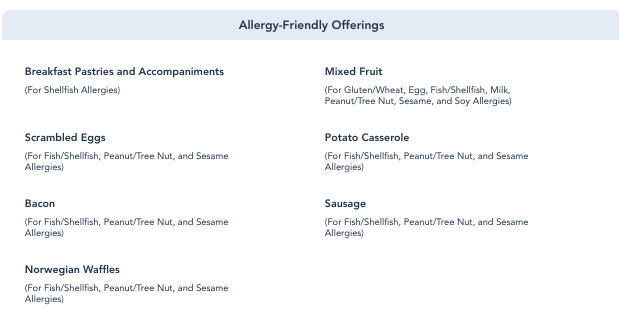 Previously, breakfast was served with a mixture of items served at the table and a cold buffet. A buffet is not mentioned here, so it appears likely that this meal will be served family-style (just as dinner is served here now).
Lunch
Lunch is a bit pricier than breakfast at $63 per adult (plus tax and gratuity), and $41 per child (plus tax and gratuity). This is the same as dinner pricing.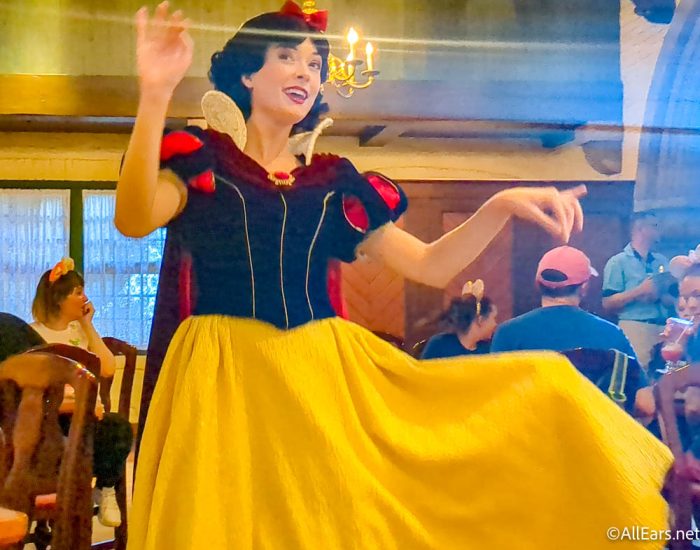 In terms of menu items, it once again specifies that this is "Princess Storybook Dining" and notes that the menu will include Field Greens Salad with Lingonberry Vinaigrette, Traditional KjØttkake: Norwegian Meatballs, Grilled Salmon with Herbed Butter, Red Cabbage, Kylling og Melboller: Norwegian Chicken and Dumplings, Lefse with Cardamom-Cinnamon Butter, Mashed Potatoes and Gravy, Green Beans, Macaroni & Cheese, and Corn Dog Nuggets.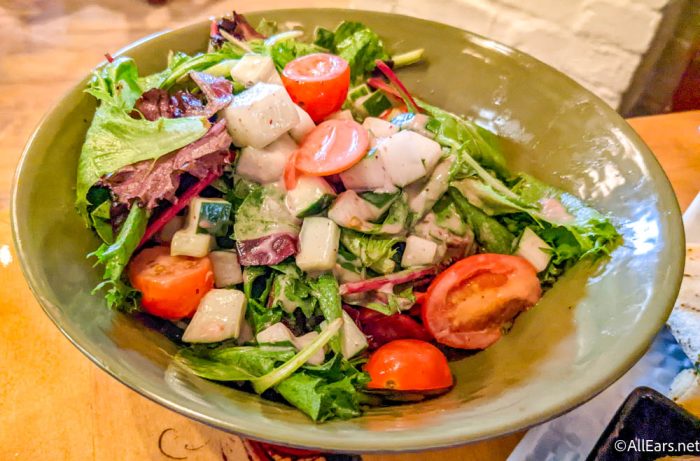 This is similar to what you'll find at dinner.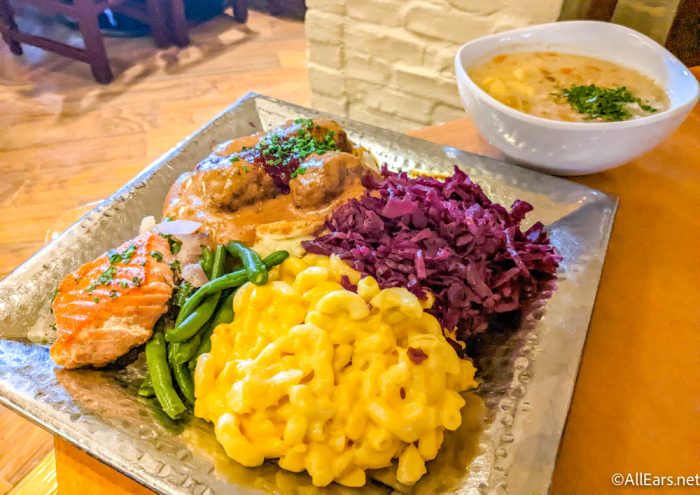 There will also be a Royal Chef's Dessert Plate with an assortment of Norwegian-inspired desserts.
No buffet is mentioned online on this lunch menu. It appears likely that this, like the returned dinner service, will be served family-style.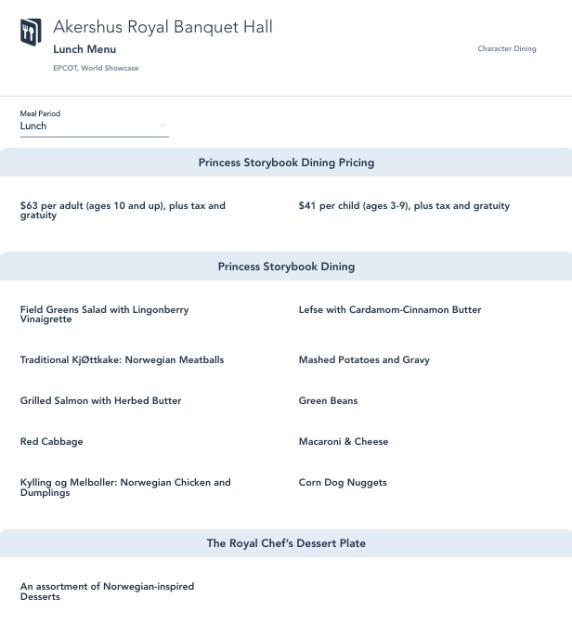 There will also be allergy-friendly offerings…
…non-alcoholic fountain drinks, specialty drinks, beer and hard cider…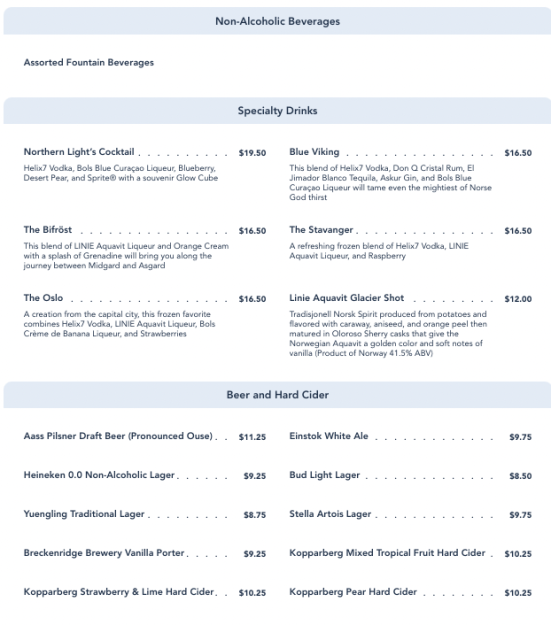 …and a variety of wines.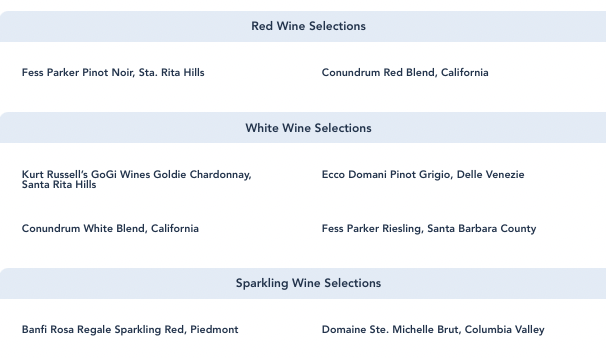 If you're looking for a princess-focused character dining experience in EPCOT, check out Akershus! Remember that breakfast and lunch will return on May 14th.
Thus far, it does not appear that breakfast or lunch reservations for that day have opened up, but they should become available soon. Check back for the latest updates!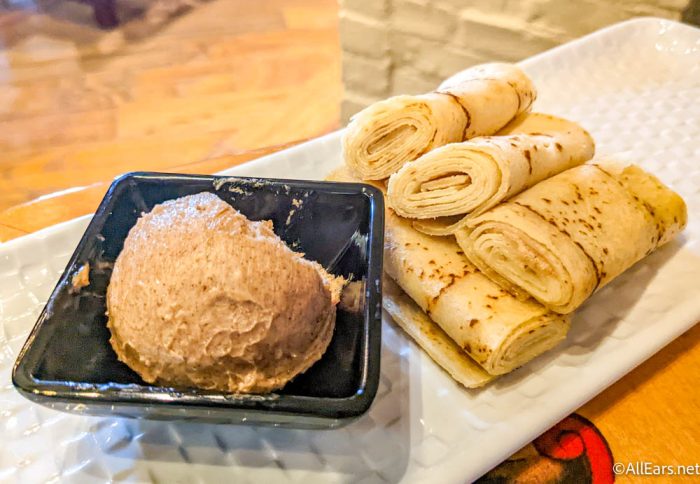 For more Disney World stories, check out our posts below!
Will you be stopping by Akershus for lunch or breakfast? Tell us in the comments!