Disneyland has over 100 restaurants across the two parks, three hotels, and Downtown Disney.
Recently, I took my first EVER trip to Disneyland (after going to Disney World literally hundreds of times) and managed to try out a LOT of the most iconic restaurants. Now, I'm ranking the best and worst Disneyland restaurants I tried on my first trip.
You can see reviews of everything I ate in the Disneyland videos on the AllEars YouTube channel but some of the best eats came during our Perfect Day in Disneyland which you can watch right here!
Without further ado, this is every restaurant I visited on my first trip — ranked from worst to best.
Downtown Disney has two Starbucks locations and, you may have guessed this, but they're a lot like the Starbucks locations you have at home.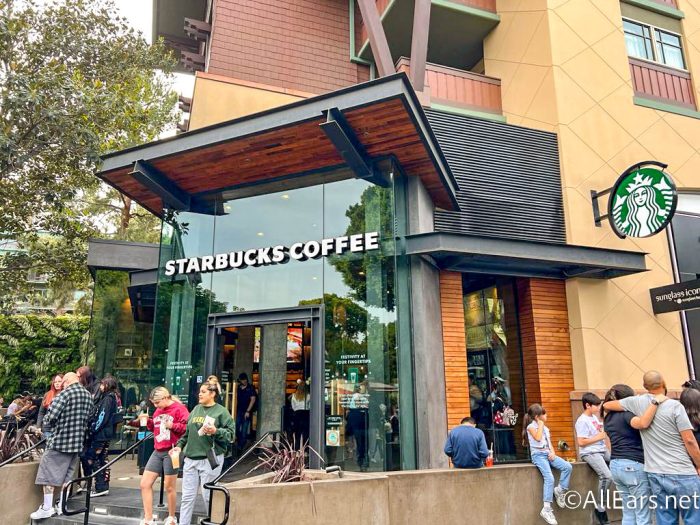 I needed a pick-me-up and the Pistachio Latte did the trick, but I can truly get that cup o' joe anywhere so it's hitting the bottom of the list.
During our one-night stay at the Disneyland Hotel, we snagged coffee at The Coffee House which was located steps from our room.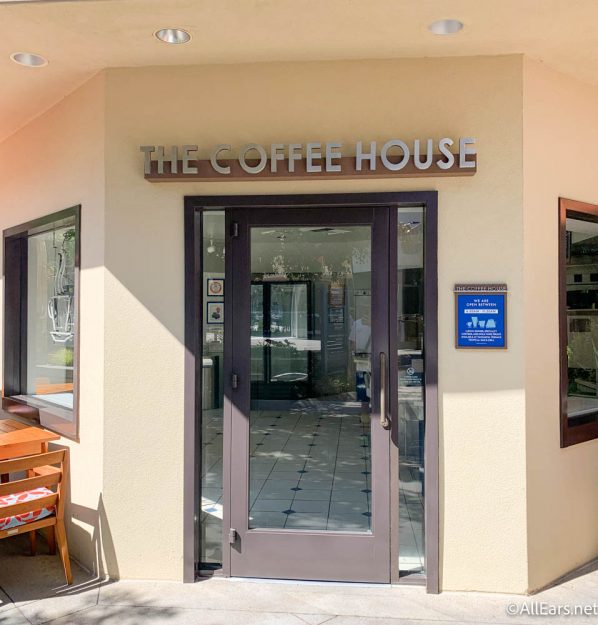 The coffee and pastries were pretty tasty but nothing too special. It DOES get a few bonus points because we got to have our breakfast in our Disneyland Hotel robes.
Our late-night snack during our Perfect Day in Disney California Adventure came in the form of a Bacon Mac 'n' Cheese Cone from Chili Cone Queso at Cozy Cone Motel.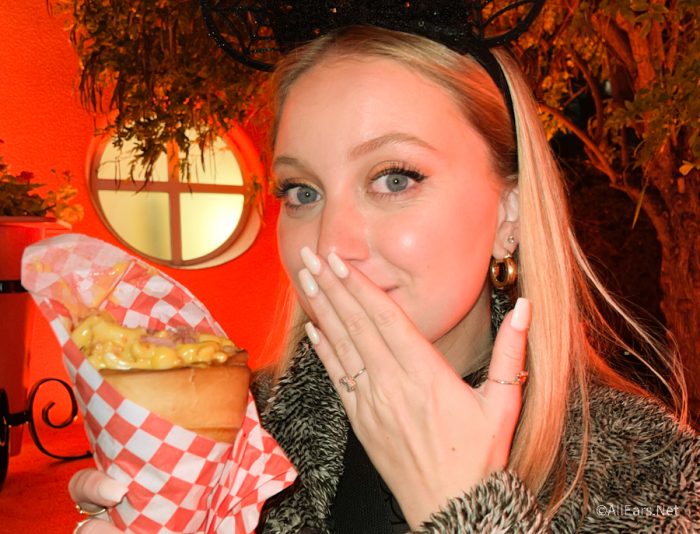 This is certainly a restaurant with a killer theme and our mac 'n' cheese was tasty (if a little basic). The bite itself was not the most exciting thing we ate on the trip but was definitely a bucket list snack and one that tasted all the better sitting in the orange glow of Cars Land.
16. Blue Ribbon Corn Dogs – Downtown Disney
Disneyland is known for its hand-dipped corn dogs and Downtown Disney has its own corn dog stand to get in on the fun.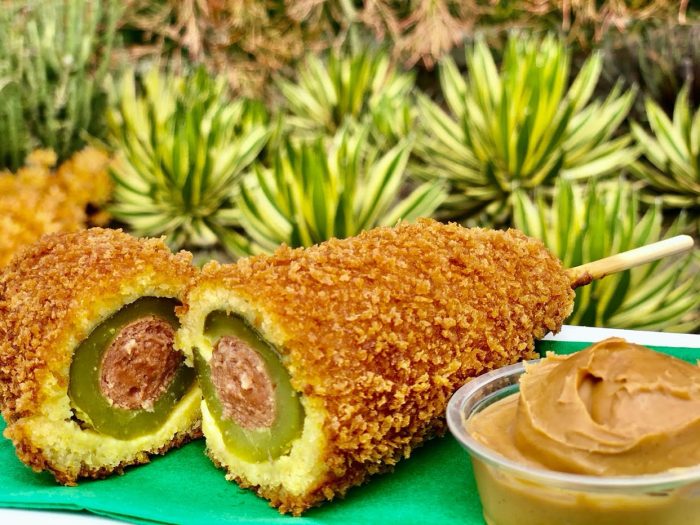 As a pickle girl, I have been dying to try the Pickle Dog since I started seeing it from our reporters back in 2021. It's a panko-crusted, battered, hollowed-out pickle with a hot dog in the middle and it's served with peanut butter for dipping. Yes, really. I liked this a lot! It's a super unique eat and the peanut butter dip went surprisingly well with the pickle. Still, I think I'd rather just have one of those iconic jumbo Disneyland pickles or a regular hand-dipped corn dog.
This was another bucket-list eat for me. Adorable Snowman Frosted Treats is a spot inspired by the Yeti from Monsters, Inc. and you can grab non-dairy frozen desserts here.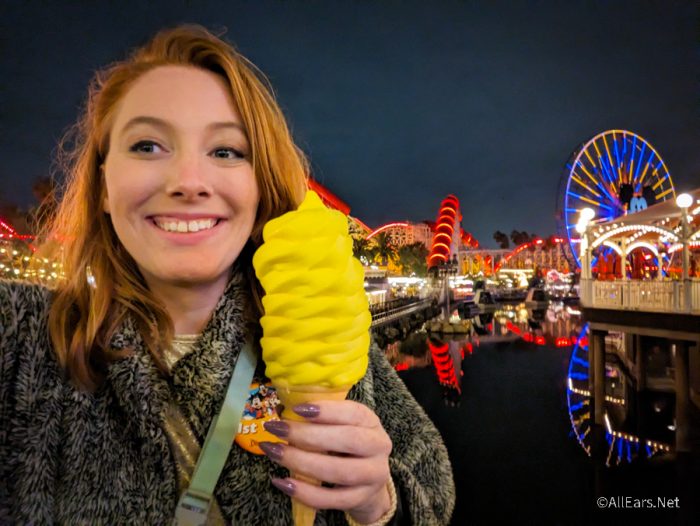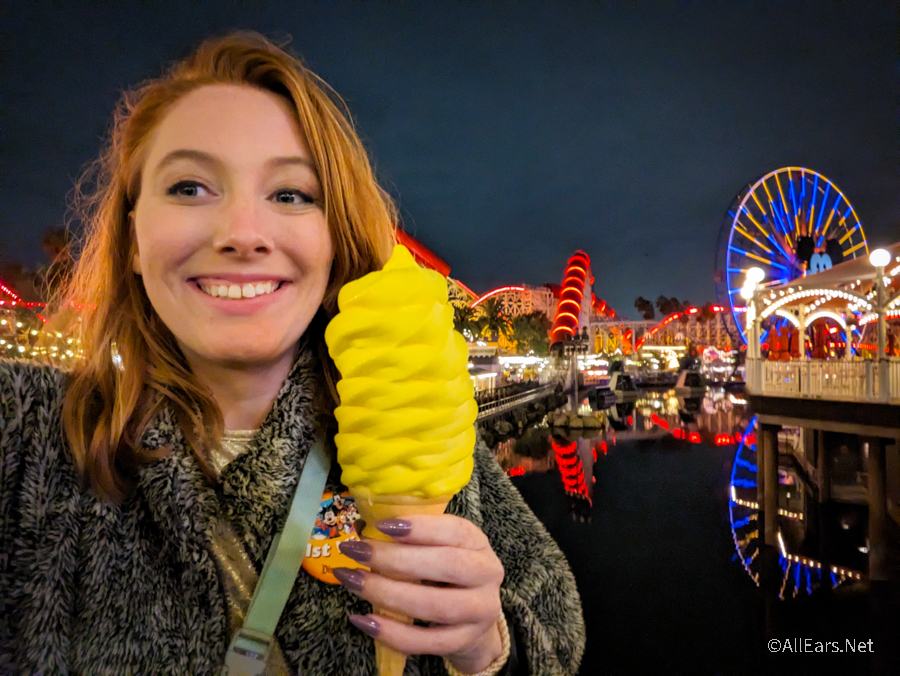 I went with the "It's Lemon!" After all, it's a treat based on the scene in the movie when Mike and Sulley are banished. It was freezing outside and this was still everything I wanted it to be. Pro-tip though: Get a cup! This serving is huge and you may put yourself in a world of constant brain freeze trying to eat it fast enough.
14. Disneyland Park Snack Carts
Ok, kind of a weird one here but we did try a few special eats from Snack Carts in Disneyland.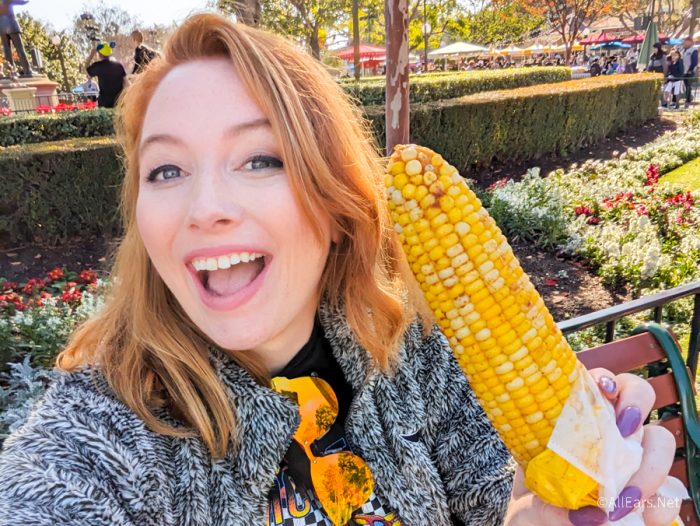 The Chimichangas, the Pepperoni Pizza Dip, and the Chili Lime Corn on the Cob all blew me away and made me particularly angry at the snack options in Magic Kingdom. Why can't they be more like Disneyland's?
Speaking of snack options, Little Red Wagon is home to the famous Disneyland Hand-dipped Corn Dog you've heard so much about.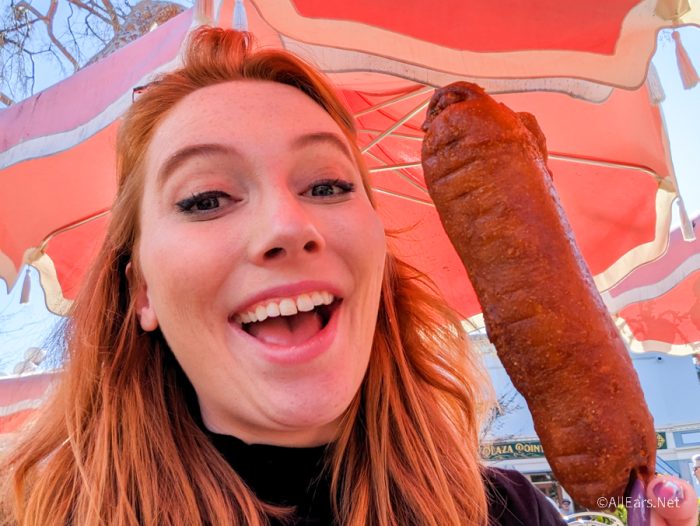 This thing was HUGE. I wasn't expecting the portion size and wow was the batter delicious. Heads up, this thing is heavy, heavy, heavy. I think it's definitely shareable!
Tropical Hideaway was our last stop after we did all six U.S. Disney theme parks in one day. There was no better way to celebrate than with Dole Whip and Bao Buns.
We were super impressed with the variety of tropical snack options. The Bao Buns were awesome and we tried out the Chile-Mango Loaded Dole Whip which was the best way to plus up an iconic treat that we'd ever tried. Even the regular Pineapple Dole Whip tasted better than it does in Disney World — although that might have been because we were so tired from our cross-country challenge.
During our Perfect Day at Disney California Adventure, we had the Plant-based Breakfast Shawarm-up from Shawarma Palace in Avengers Campus.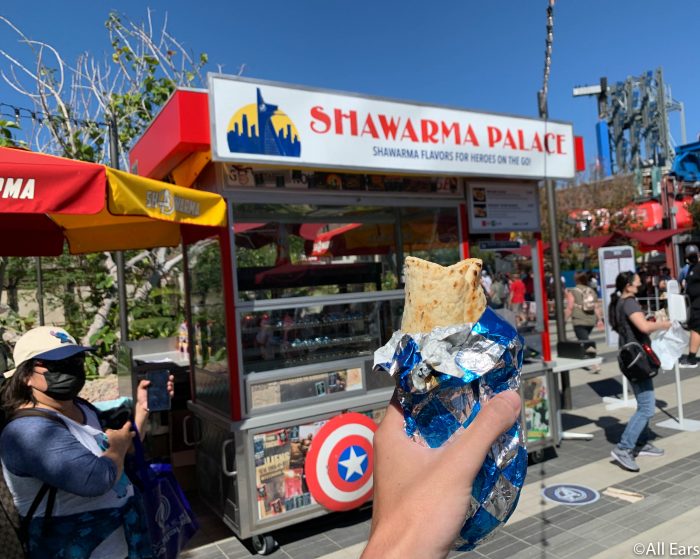 Not only is this snack stand an awesome nod to the end credits scene from The Avengers, but it also shocked us with how good the Shawarm-up was! If the menu hadn't told us, we wouldn't have known this was plant-based at all.
Clarabelle's Hand-scooped Ice Cream is a go-to ice cream spot in Disney California Adventure and for good reason.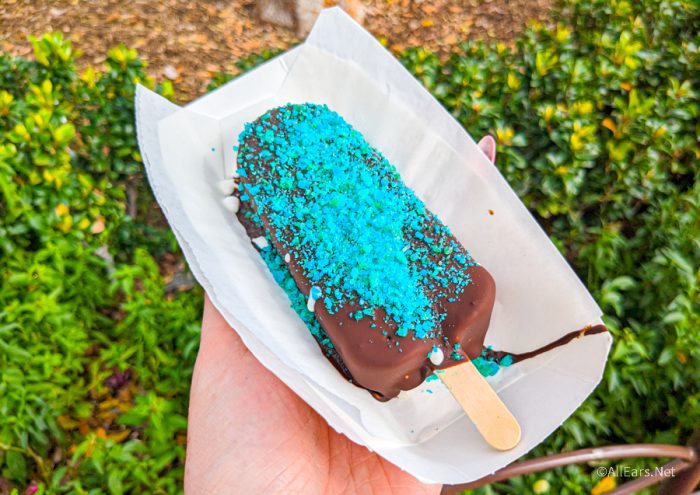 Did someone say customizable Hand-dipped Ice Cream Bars? Yes, yes they did. I went for a vanilla ice cream bar, coated in dark chocolate, with blue raspberry bursts (AKA pop rocks). It was stellar.
Back over in Disneyland we have another iconic spot, the Mint Julep Bar, home of the non-alcoholic Mint Julep and Mickey Beignets.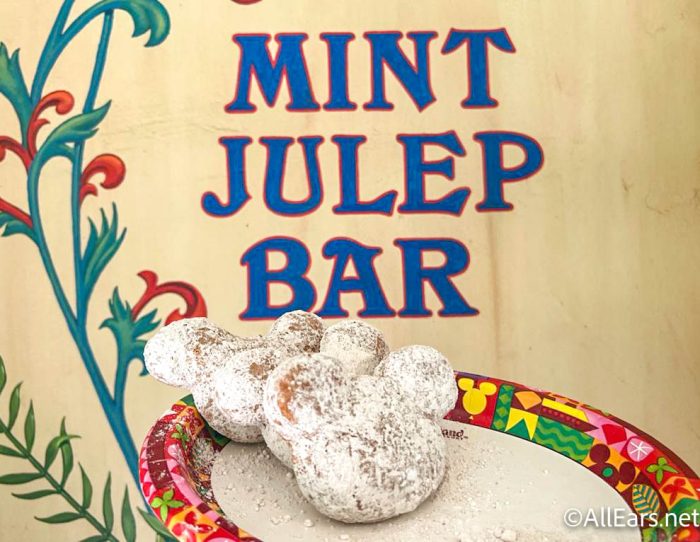 I was surprised by the fact that the Mint Julep was pretty true to its alcoholic inspirations and can you really go wrong with fried dough? Heads up, Mint Juep Bar is temporarily closed until late 2023 but you can still get both the Mint Julep and Mickey Beignets at the nearby Royal Street Veranda.
We also made a trip to Trader Sam's Enchanted Tiki Bar, the original Jungle Cruise-themed interactive haunt. This spot has food, drink, and a lot of surprises with interactive elements and antics from the staff.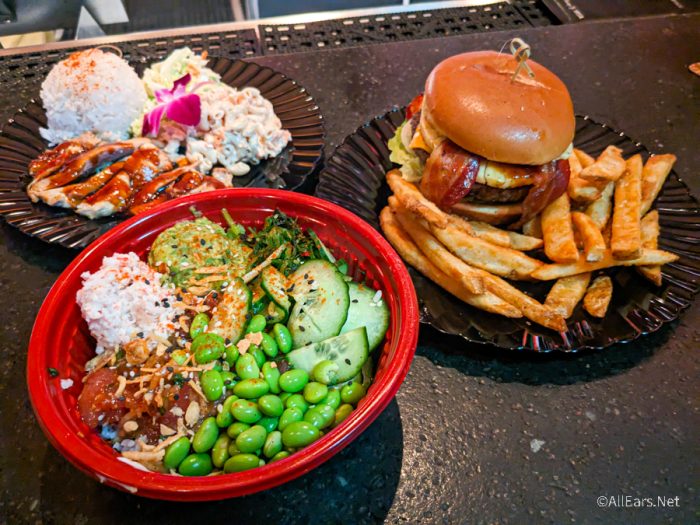 The food didn't wow us here but we loved the drinks and the atmosphere. We even went twice, once to review it for a video and once to kill some time before we needed to head to the airport!
Alright, this next one is a twofer. Pym Test Kitchen and Pym Tasting Lab are Marvel-themed locations in Avengers Campus. The kitchen is home to surprising eats (grown and shrunk with the power of Pym Particles) and the Lab is the accompanying bar.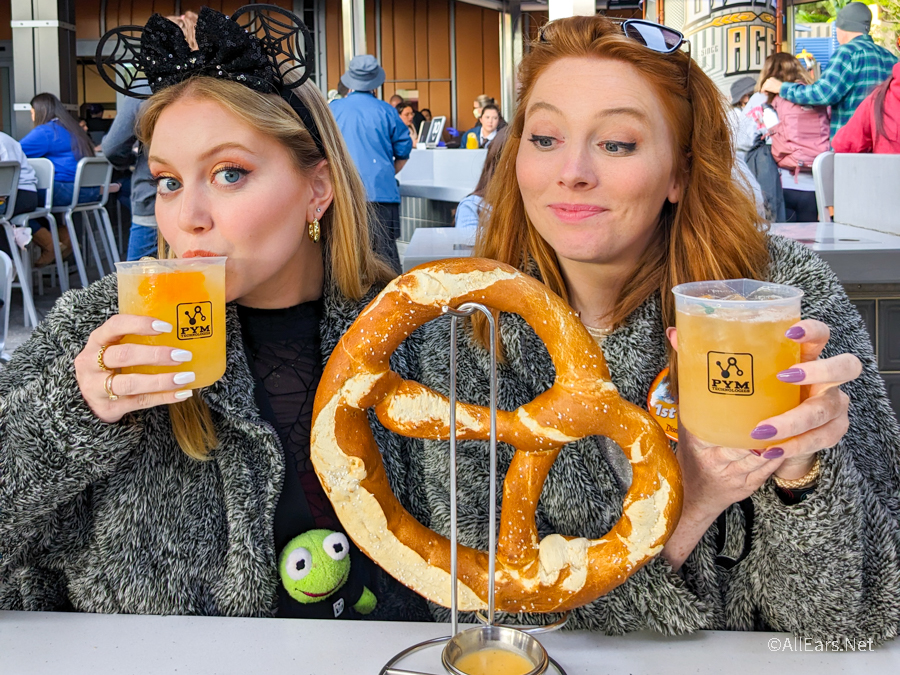 We sampled the 453.8-gram Quantum Pretzel as well as cocktails from the Lab and loved all of it! The beer cheese with the pretzel was fondue quality and I would sip my Honey Fusion 2.0 again in a heartbeat.
Carthay Circle Lounge is known for tasty (if expensive) small plates and beautifully crafted cocktails. It's a great way to experience the famous Carthay Circle Restaurant without breaking the bank.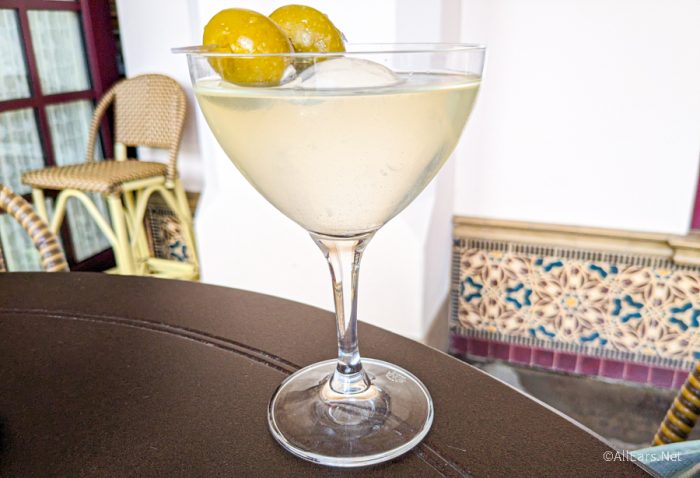 My Carthay Martini was fabulous and we shared the Twice-cooked Beef Lettuce Wraps. Everything was awesome and it was only made better by a table on Buena Vista Street with live jazz music playing.
Ok, so this might be my favorite thing I ate in Disneyland just knocked below the top three because it isn't nearly as iconic as some of the others. I can't say enough good things about Bengal Barbecue!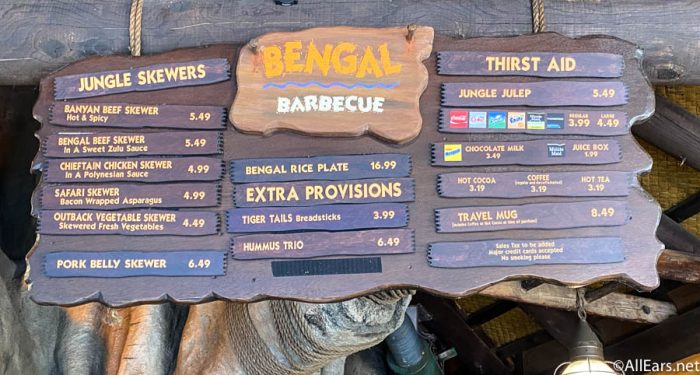 This spot was priced pretty cheaply and has amazing meat and veggie skewers. The real fire-roasted taste of the veggies, surprisingly spicy sauces, and tender textures of the meats made this one of my favorite meals. Bengal Barbecue will be an every-visit spot for me!
Plaza Inn is a famous Disneyland Park restaurant and no joke, I was told that I had to get the Fried Chicken or that I was letting myself and all of our readers down.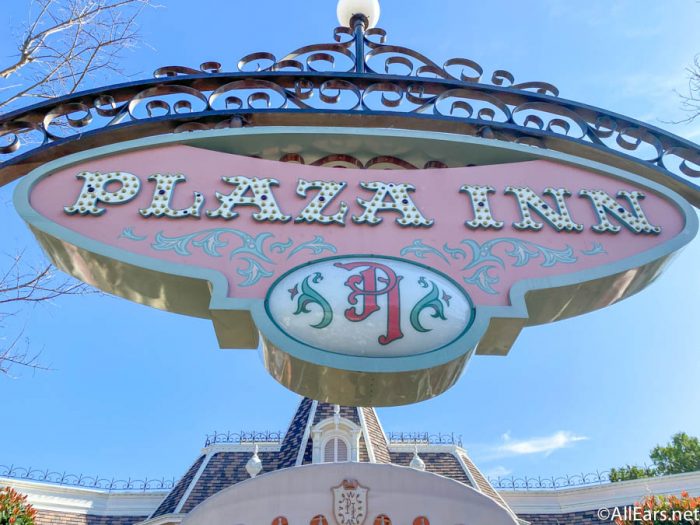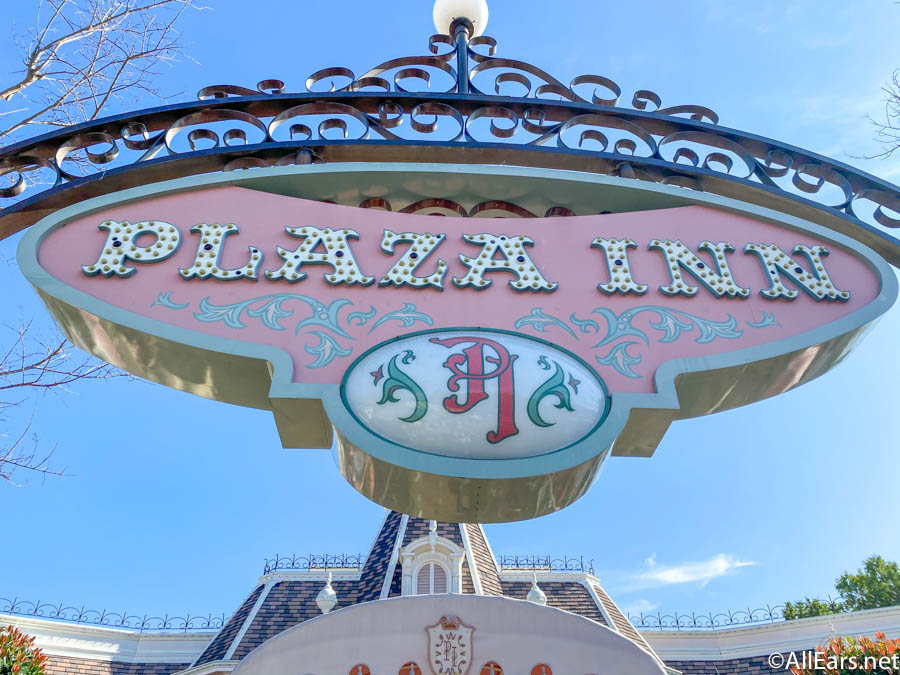 Now that might be a little harsh but having had the Fried Chicken…I get it. I loved that this spot was cafeteria style for dinner and the Fried Chicken reminded me of the delicious southern fried chicken that I'm used to from home in North Carolina.
The spot we visited the most was Jolly Holiday Bakery Cafe, a Mary Poppins-themed quick service on Main Street, U.S.A.
Between the Matterhorn Macaroon, hot chocolate (it was cold during our visit!), and full Espresso bar, we had plenty of reasons to keep coming back to Jolly Holiday. The real winner though was the Grilled Cheese and Tomato Soup. I'm not kidding, we were both drinking Tomato Soup by the end of our meal.
And my number one spot from my first trip was Cafe Orleans, a table service restaurant in New Orleans Square.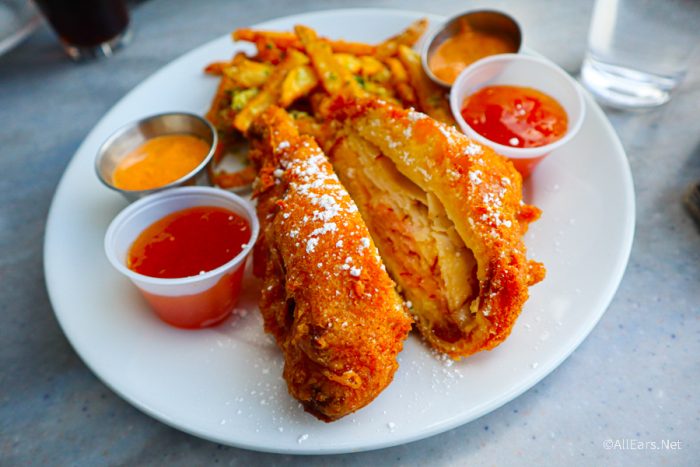 This spot is home to the famous Monte Cristo Sandwich and you know we had to try it. It was so. GOOD. Sweet and savory with powdered sugar and a flaky fried coating. Wow! Everything else we tried here was delicious too from the plant-based farro dish to the seasonal soup, to the New Orleans-style gumbo!
Overall, I was blown away by the food in Disneyland and there are so many restaurants still to try! High on my list are Pixar Pier's Lamplight Lounge and Blue Bayou Restaurant. Oh, and definitely a return to Bengal Barbecue.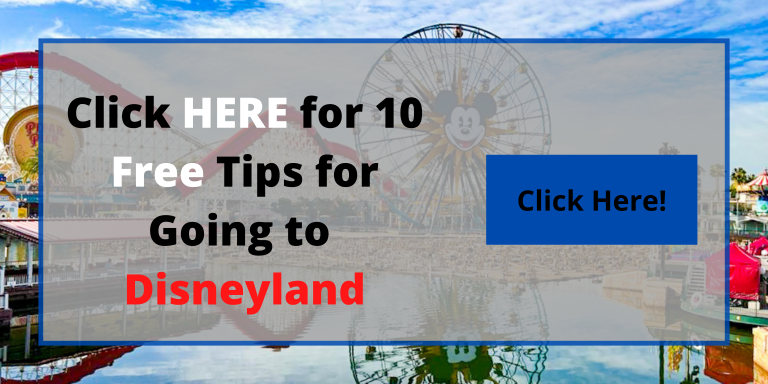 What is your favorite food in Disneyland? Tell us in the comments!