Disney World has been drawing people to the Orlando area for half a century and a LOT of other attractions have popped up nearby.
We spend a lot of time at Disney World and Universal Orlando, but what attractions lie outside the big theme park bubbles? We decided to find out and we ended up at four bizarre, different experiences!
If you want to see the FULL experience of our day just outside of Disney World, you can watch all the fun my friend Sage and I had right here!
But for now, let's talk about some of the historic, the weird, the spooky, and the…waxy attractions you can find in Orlando, Florida.
Stop #1: Titanic: The Artifact Exhibition
Titanic: The Artifact Exhibition is a Titanic museum located on International Drive. The museum helps you to "step back in time to April 1912" and "see more than 300 artifacts, costumed actors, and full-scale room recreations!" The ticket prices are $23.95 for adults $17.95 for kids.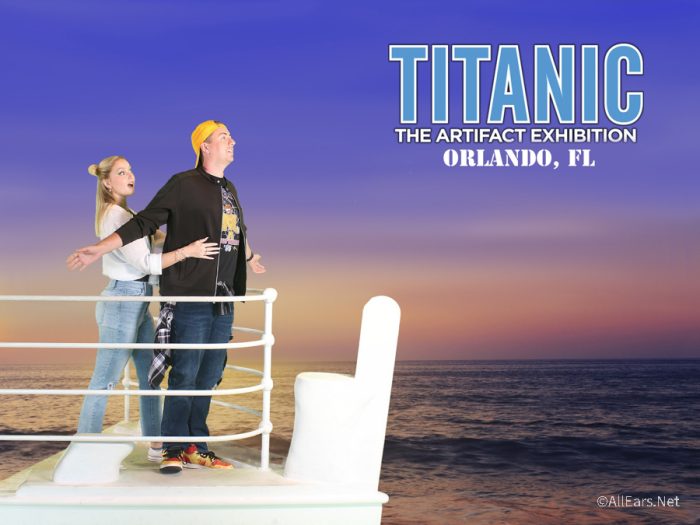 During our visit, we had standard admission to the museum, but they also offer Guided Tours and the Titanic Dinner Gala. You can touch an iceberg that is the same temperature as the water the night the ship sank, and see the second largest piece of Titanic ever recovered, the "Little Big Piece," a 2-ton section of the original ship's hull.
This was a very cool experience that respectfully and intriguingly depicted the Titanic tragedy. One of the most interesting aspects is that when you check in, you get a Boarding Pass with a passenger listed and at the end of the experience, you find out if your passenger survived the tragedy.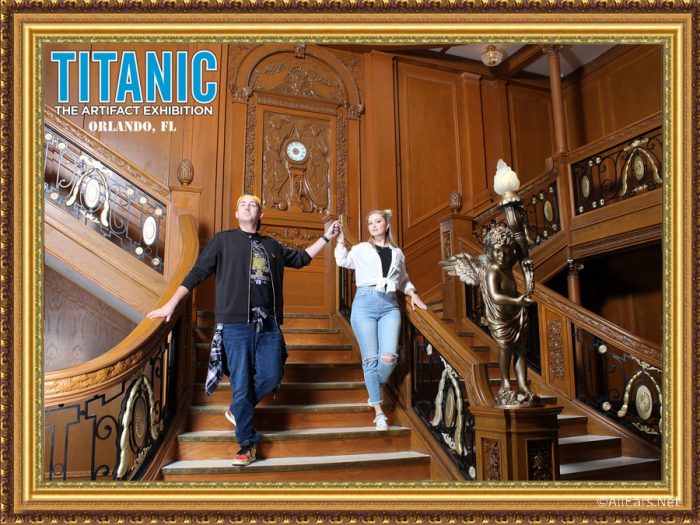 Our take? We found this experience to be interesting, educational, and — at times — somber and sobering about the scale of the tragedy. Both of us agreed we would choose to experience it again and think it could be an awesome stop on the way to or from Disney World.
Stop #2: Chocolate Museum and Cafe
Our next stop was the Chocolate Museum and Cafe. This attraction is a museum of chocolate with chocolate sculptures and a cafe serving chocolate specialties and more. Tickets were $17.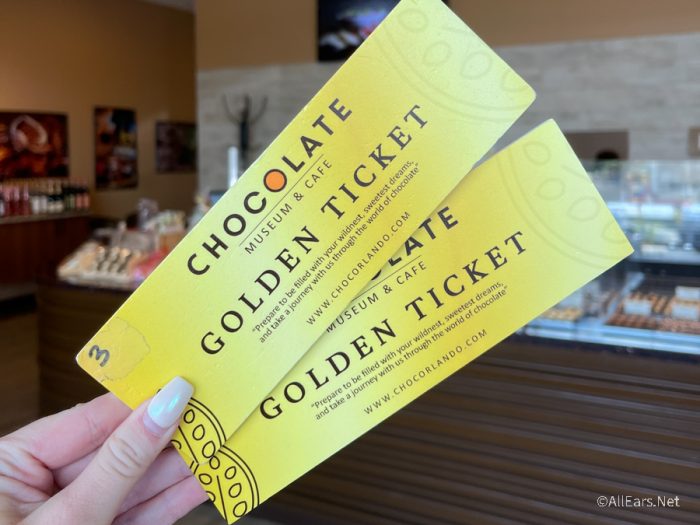 The cafe truly impressed us! We loved the drinking chocolate and the chocolate truffles, as well. Even the paninis were tasty! We experienced the museum, including 25 solid chocolate sculptures, via guided tour.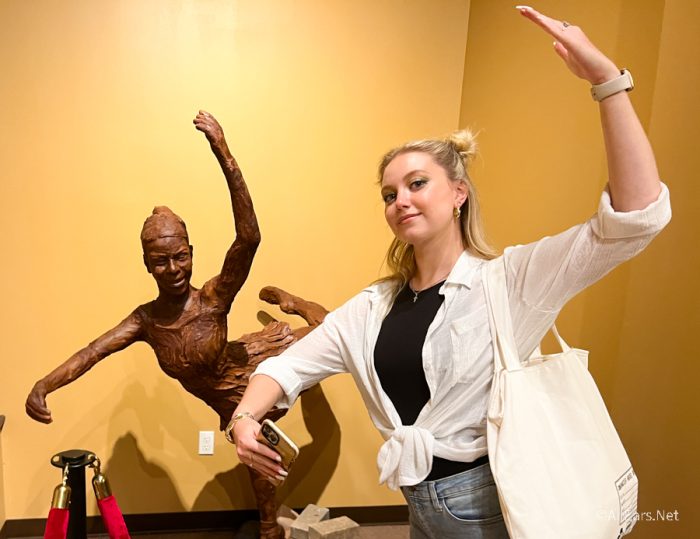 Overall, this stop was both hit and miss for us. As a history buff, I liked the museum a lot, but I think you do have to be really interested in history to enjoy. As for the cafe, we loved it and would definitely recommend to any chocolate fan!
Stop #3: Madame Tussauds
Yes, Orlando has its very own Madame Tussauds! If you don't know, Madame Tussauds is a wax museum featuring celebrities rendered very realistically. The tickets were $34.99 with digital photos, and $29.99 for kids.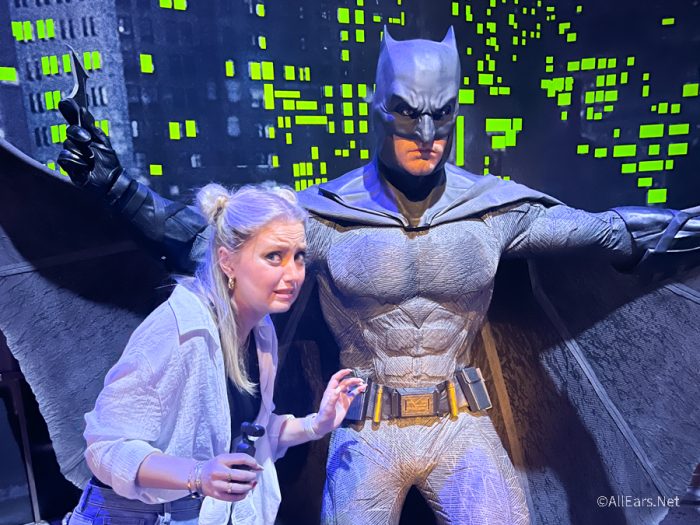 Madame Tussauds has six U.S. locations, and the Orlando stop has several zones of interesting wax figures — History & Leaders, Justice League: A Call for Heroes, Sports, Music Stars, TV Stars, Movie & Film Stars, and A-List Party. Some of the newest figures include Maluma, Bad Bunny, Dwayne "The Rock" Johnson, and Arianna Grande.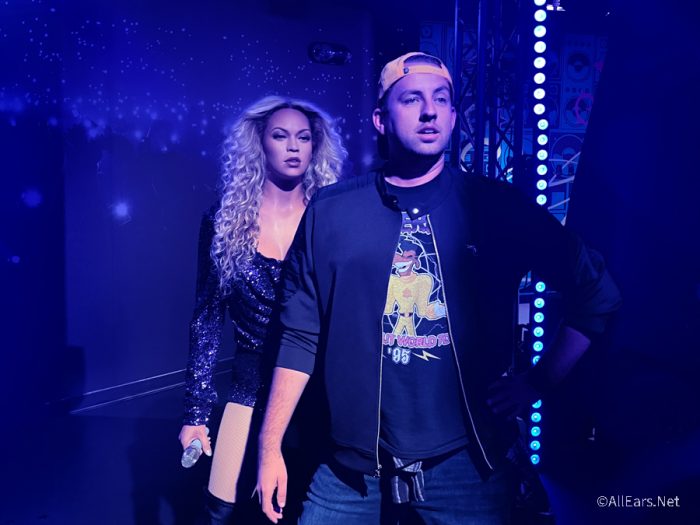 This experience was certainly silly and more expensive than the others — but we did have a blast! Our biggest takeaway is that Madame Tussauds is fun if you go with the right people and aim to have a good time making jokes and taking pictures with the figures. We especially loved saying hi to wax Walt Disney!
Stop #4: American Ghost Adventures
Our variety day culminated in a visit to Downtown Orlando to meet up with a tour guide from American Ghost Adventures — Orlando's longest running ghost tour. Not only does this ghost tour take attendees on a stroll to haunted and historic locations, it takes them inside to ghost hunt for themselves. We opted for the 2-hour tour for $25 per person.
This tour is a walking tour that includes history, ghost stories and a brief investigation inside some of our most haunted buildings in downtown. Guests are issued ghost hunting equipment (we used EMF meters and dousing rods), and the tour runs rain or shine. During our tour, our equipment did measure some activity and, according to our guide, we chatted with a spirit named Ernest.
I am pretty skeptical of ghosts and still found this to be a blast. The history and stories were so fun to hear, and I truly didn't want the experience to end. If you have someone interested in the paranormal or history in your family, this could be a super fun and unique activity to plan — especially around Halloween!
And, these stops are only the tip of the iceberg when it comes to interesting experiences around Disney World. We may check some more out in the future, so stay tuned to AllEars! And remember, for all your Disney trip planning needs, keep an eye on our YouTube channel and the site!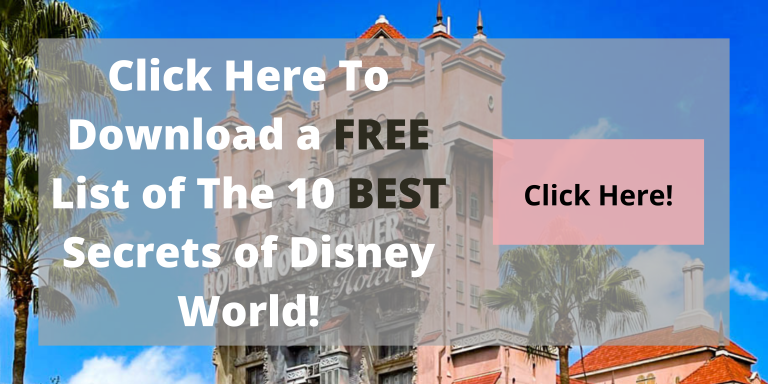 Which of these experiences would you try? Tell us in the comments!