After years of anticipation, Super Nintendo World is set to open on February 17th, 2023 at Universal Studios Hollywood.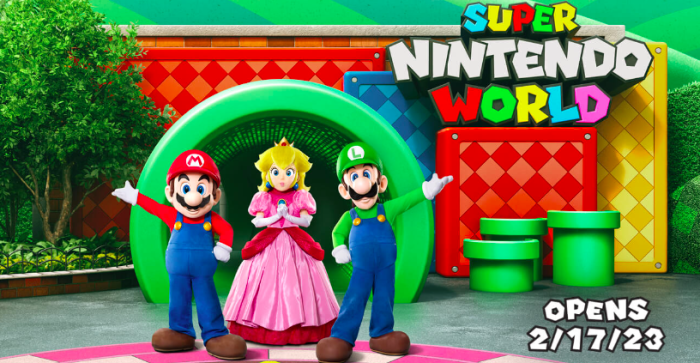 With plans for Super Nintendo World to open at Universal Orlando in 2025 with Epic Universe, you may be wondering exactly what can be expected at the highly anticipated land. We're taking you through EVERYTHING that will be coming!
Rides
When it opens, Super Nintendo World will include one ride — Mario Kart: Bowser's Challenge. The ride is similar to its Universal Studios Japan counterpart, though there it is Mario Kart: Koopa's Challenge.
The ride combines several elements, with the dark ride using both visual and practical effects. Guests will board a race car wearing 3D-glasses, where they will battle Team Bowser alongside Mario, Luigi, and Princess Peach. Riders will "collect coins and throw shells" in an effort to win the Golden Cup.
Four people can fit in each ride vehicle, with cars battling against one another to win the race.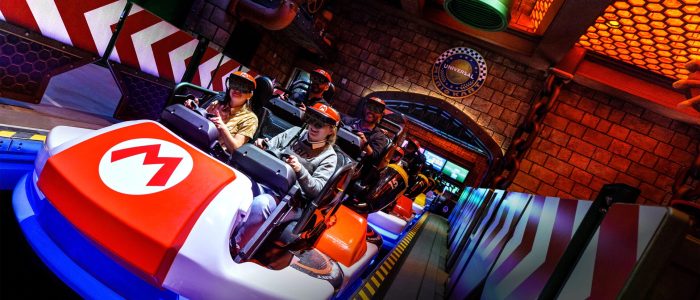 The exterior of the ride and the queue are themed to Bowser's Castle, with tons of exciting easter eggs and fun elements throughout the line for Nintendo fans to enjoy.
You will want to note that the ride has a height requirement of 40", with single rider and child swap available.
Experiences
At Super Nintendo World, you will have the chance to meet characters and snap pictures with Mario, Luigi, Toad, and Princess Peach.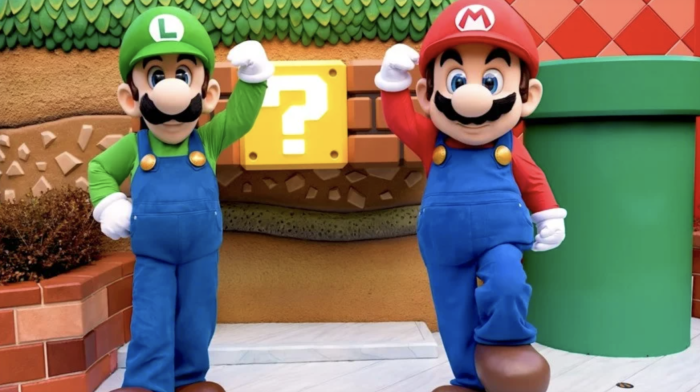 And if you really want to interact with the land, you'll have the opportunity to buy Power-Up Bands, which cost an additional $40 and are available at select retail locations both within the land and out.
Power-Up Bands will be available in six different styles, all themed after beloved Nintendo characters. Similar to how wands work at the Wizarding World of Harry Potter, Power-Up Bands will allow you to interact with certain park elements, including taking on "key challenges", collecting digital coins, and more.
Universal has been quick to point out that you won't need Power-Up Bands to interact with all elements of the land (like the Question Blocks, for example), but they will certainly enhance your experience.
Dining
There will be one new restaurant opening with the land as well — Toadstool Cafe. Universal describes the restaurant as a dining spot featuring dishes by "Chef Toad", with "playful scenery of the Mushroom Kingdom from the windows."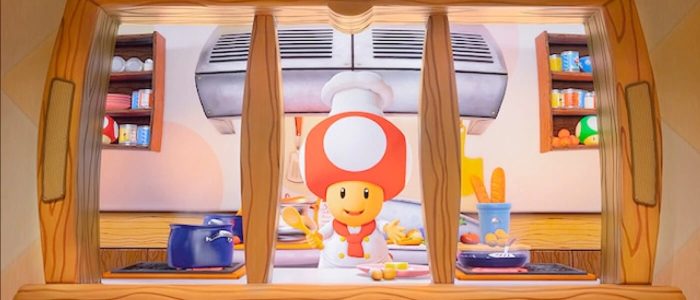 Eater got a first look inside the restaurant ahead of its opening, giving a special sneak peek at some of the dishes that guests will be able to experience.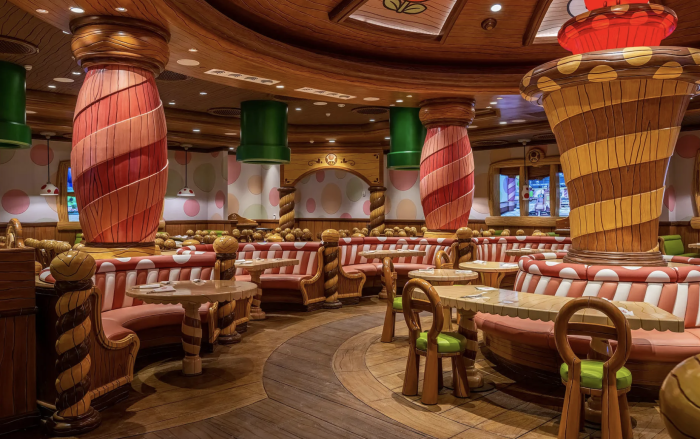 Eater shared that the menu "leans Italian American", with dishes like the Piranha Plant Caprese, Mario Burger, Super Star Chicken Salad, and Luigi Burger.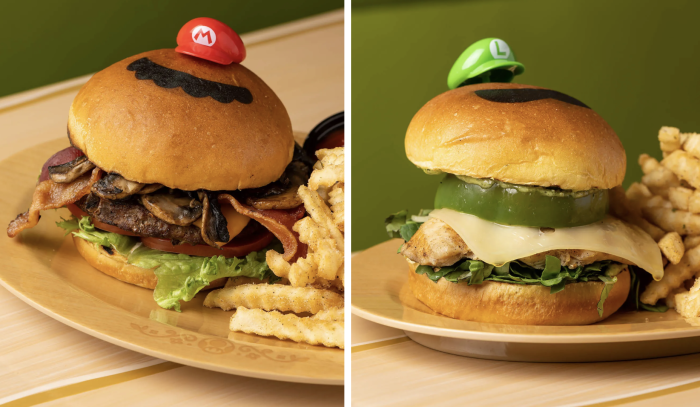 There will also be dessert options, according to Eater, such as the Princess Peach Cupcake and Question Block Tiramisu.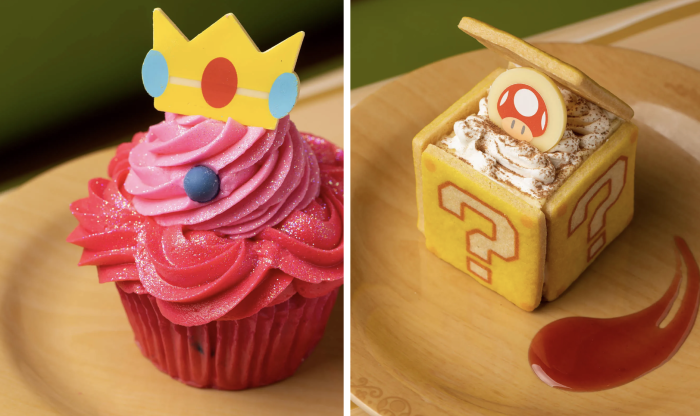 Eater also shared a look at the view of Mushroom Kingdom that you will be able to see from Toadstool Cafe!
Shopping
For shopping, you will be able to visit the 1-UP Factory in the land. The store features souvenirs and apparel that any Super Nintendo fan will love.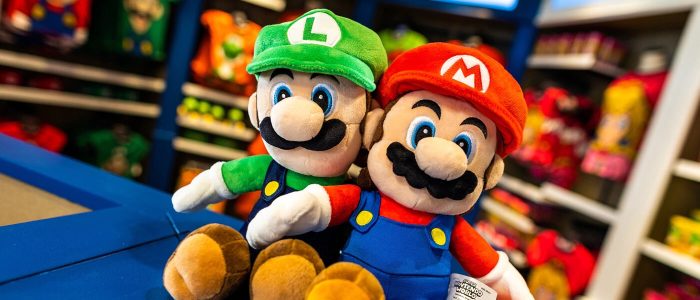 Want even more Universal news? Make sure to check out the latest from Universal Studios Hollywood and Universal Orlando.
Are you excited to visit Super Nintendo World? Let us know in the comments.