A big change has hit the Coca-Cola Rooftop Beverage Bar at Disney Springs.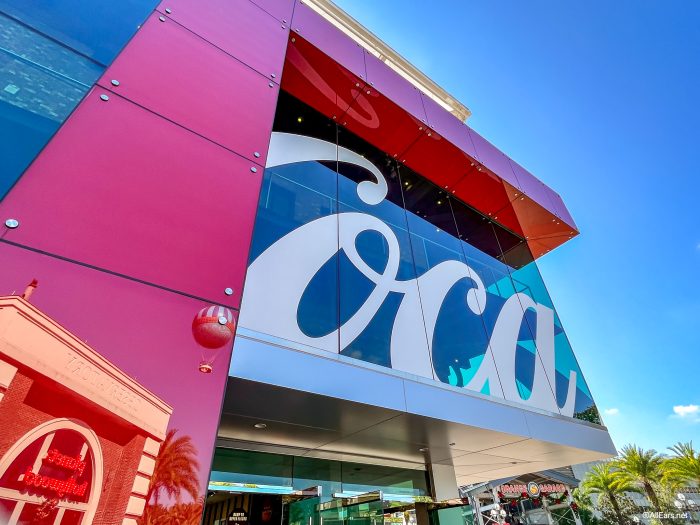 This spot used to be home to some unique cocktails that would mix up Coca-Cola flavors with whiskey, vodka, and other things. But if you'll be heading there in the future, be warned.
We stopped by the Coca-Cola store in Disney Springs on September 30th and spoke to a Cast Member who indicated that the bar is no longer selling alcohol. The Cast Member we spoke to did not say why this change had been made, but did say that it was made a little bit ago.
So if you were hoping to try a Coca-Cola cocktail or alcoholic drink of the month, that won't be an option for now.
The menu online still does list the following, however: fountain beverages; glass, bottles, and cans of certain drinks…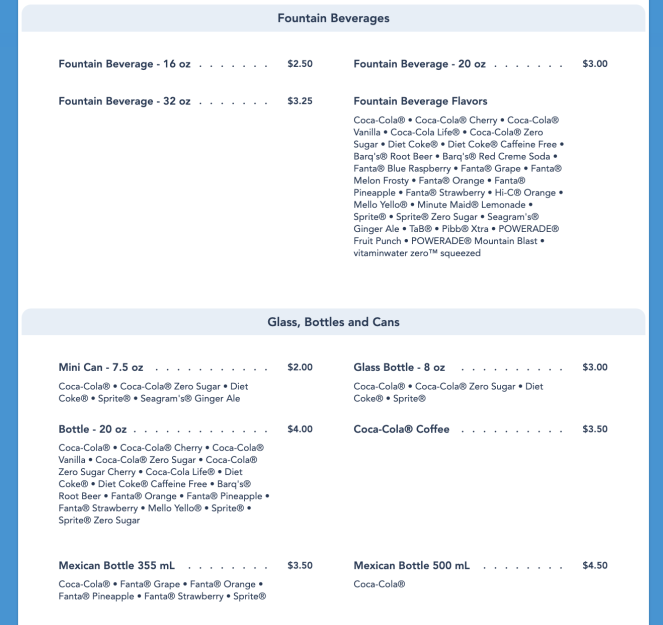 …water, energy & sports drinks, juice, floats…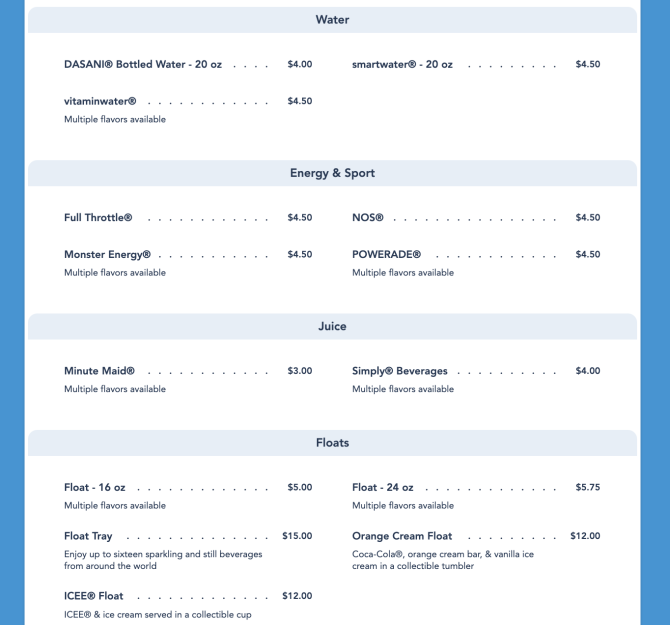 …ICEE, Costa Coffee, the "Tastes of the World"…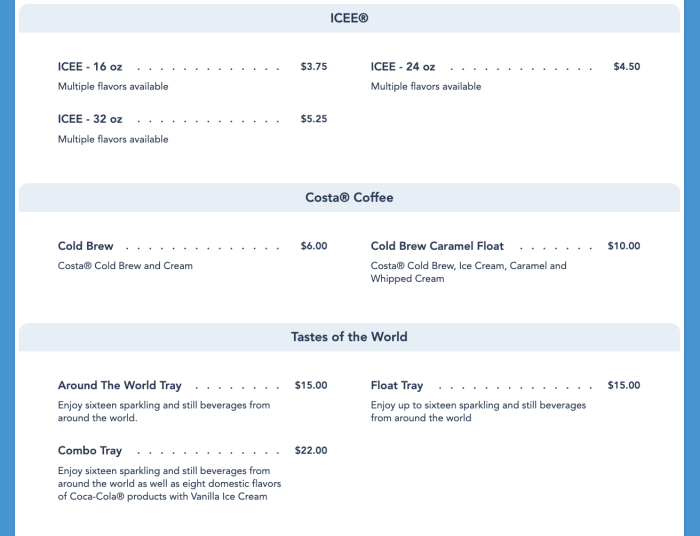 …mocktails, and other items.
Still looking for an alcoholic drink in Disney Springs? There are plenty of other places to check out. You can click here to see our list of some of the BEST places to grab a cocktail in Disney World (which includes one spot in Disney Springs). Jock Lindsey's Hangar Bar, Wine Bar George, and Homecomin' are all great spots to grab a unique drink (and some TASTY food too).
Want more Disney Springs recommendations? Click here to see the BEST snacks in Disney Springs for under $10, and click here for the BEST quick service restaurants in Disney Springs.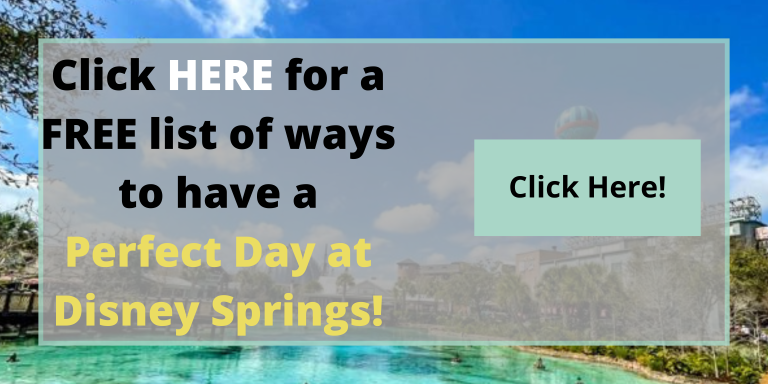 Have you ever visited the Coca-Cola bar in Disney Springs? Tell us in the comments.